Hi everyone,
As with any cat cafe the resident cats often start to figure out where their food comes from. Which can lead to cute scenes such as the ones we are sharing with you all today. 😀
Right! I certainly wouldn't want to get in the way of them and their food…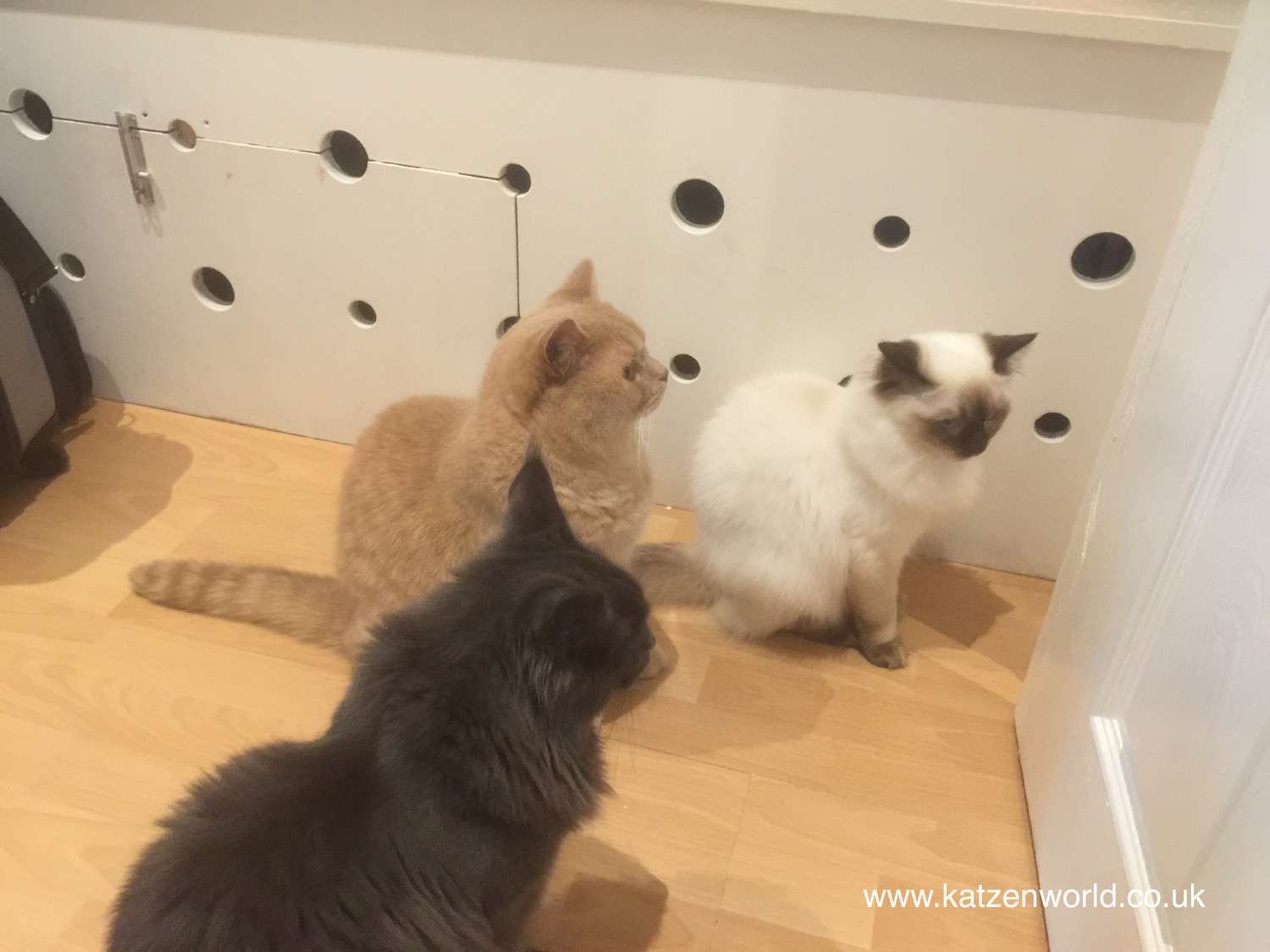 … they mean serious business as they are trying to stare holes in the door! 😉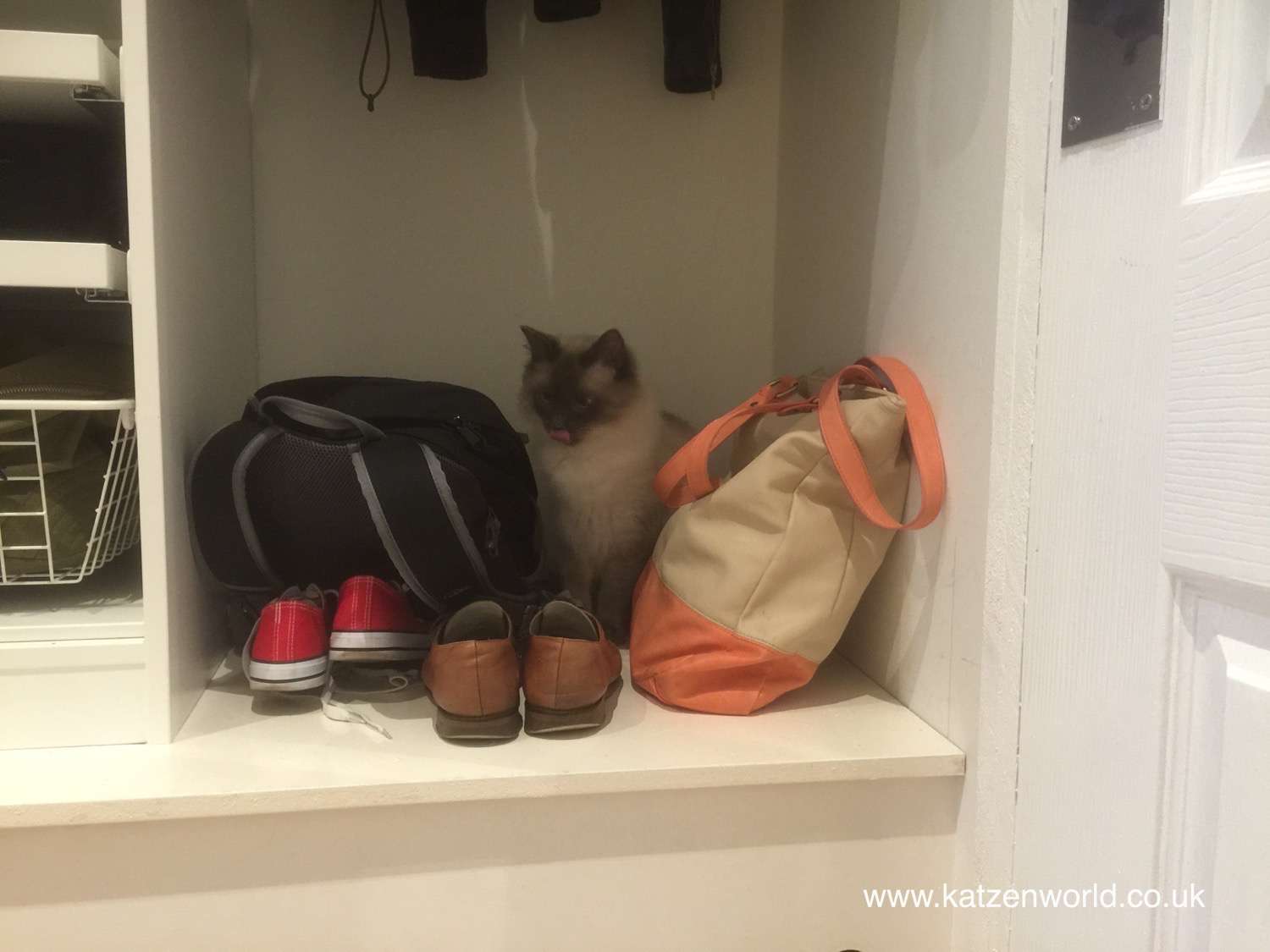 Let's hope this one didn't just eat an unsuspecting tourist or we might be in trouble… :O
I hope you enjoyed todays post and are looking forward to finding out more about the other cats that live at Maison de Moggy. 😀
Missed our initial post? This can be found here.
To find out more about Maison de Moggy visit their website or Facebook page. Already made up your mind? You can book a slot here!
And please don't forget to sign up to our Newsletter.
Thanks,
Marc
Advertisements
Visit our Shop for top-quality cat toys and cat lover products!
We regularly write about all things relating to cats on our Blog Katzenworld!
My partner and I are owned by five cheeky cats that get up to all kinds of mischief that of course, you'll also be able to find out more about on our Blog
If you are interested in joining us by becoming a regular contributor/guest author do drop us a message @ info@katzenworld.co.uk .