Hi everyone,
It's me Nubia here today and I'm not amused at the moment!
Nubia: See my humans got me this pawesome looking rug with loads of strings and of course silly me thought it's just a toy for me to chew and pull on… Well think AGAIN! They decided to hide my favourite treats in there…
Nubia: And so my odyssey began… I had to rummage around… Try and sniff out and find my TREATS. I was wasting SO MUCH energy on trying to find them… 😐
Oliver: To me that sounds like the purrfect solution to make lazy you work for your treats and not gobble it all down…
Nubia: Brother… what are you trying to say…
Oliver: Nothing! 😀
Nubia: I tried and tried AND tried… I Even attempted to pull it over, unsuccessfully I have to say.
Oliver: And eventually my sister stopped trying to apply brute force and act smarter…
Nubia: Who are you calling stupid?!? :O
Oliverr: Me? No one…
Nubia: Well anyhow… Like my brother said I eventually figured out that I just had to dig a little inside the rug, following the smell of my FAVOURITE treats…
Nubia: And the reward was DELICIOUS! 😀
Oliver: See… you always complaint but in the end you do know that it's fun right?
Nubia: Yes, yes… you are right!
Nubia: The rug we tested (and love) is called Feline Fun Times
Nubia: It's available from Tillypops for £8.50 and is sure to provide loads of fun times for you and your feline companion. 😀
Nubia: And while I may have complained a lot that's because it was A LOT of fun and us cats need to have enrichment style toys like this in our life. Especially if your feline friends are indoor only like us two!
Oliver: I hope you enjoyed this post (despite the constant complaining of my sister!) and we will see you again soon.
Signed by,
His Meowjesty King Oliver the Maker of Mischief
&
Her Meowjesty Queen Nubia the Disturber of Peace
Advertisements
The full range of Necoichi raised bowls and accessory now available @ Katzenworld Shop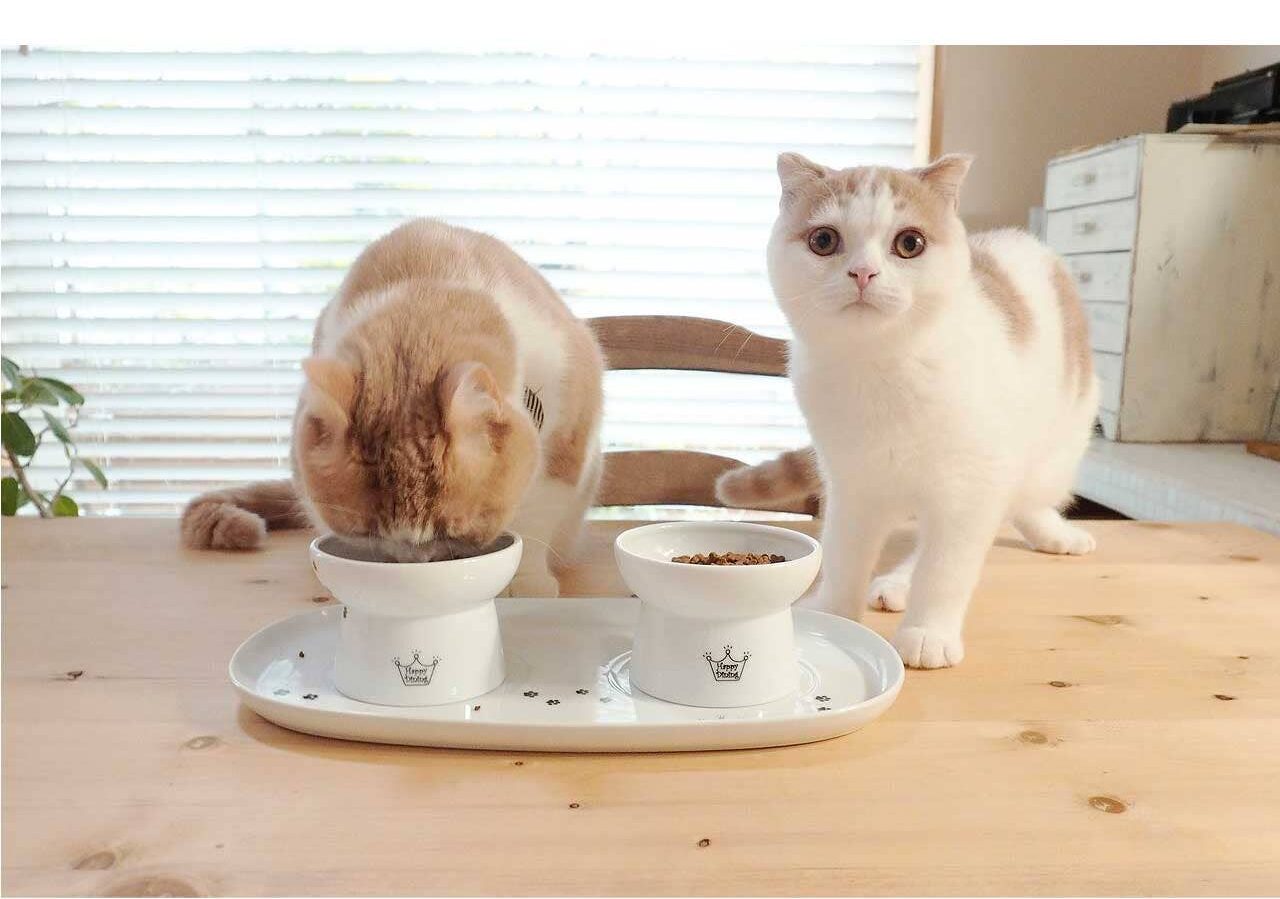 We regularly write about all things relating to cats on our Blog Katzenworld!
My partner and I are owned by five cheeky cats that get up to all kinds of mischief that of course, you'll also be able to find out more about on our Blog
If you are interested in joining us by becoming a regular contributor/guest author do drop us a message @ info@katzenworld.co.uk .