Hi everyone,
While we all are certainly in agreement that kittens are adorable and we all love a photo or two of cute and cuddly kittens it's becoming an increasing problem  that charities not just in the UK but all around the world end up with more and more unwanted kittens in their care.
Therefore we are helping one of our charities here in the UK to push out an important message this World Spay Day.
Blue Cross is sending out a plea for all pet owners to neuter their cats this World Spay Day as it records a surging number of unwanted kittens being brought into its care year after year.
In 2016, animal charity Blue Cross recorded 1,519 kittens being admitted for rehoming – a steady increase over the past five years; in 2011, they admitted 1,409 kittens. Of the 1,519 kittens in 2016, almost 40 per cent were brought in as strays or were found abandoned.
Though, it's not just kittens, Blue Cross also recorded 168 puppies being brought in to be rehomed in 2016, with almost 10 per cent being stray or abandoned.
Neutering is the process of removing the reproductive organs of an animal through surgery so they cannot produce offspring, with females it's called spaying and with males, castration. This year, vets at the Blue Cross animal hospitals carried out 1,387 spays and 1,546 castrations.
Alison Thomas, Senior Veterinary Surgeon at Blue Cross Victoria animal hospital says: "Spay and castration surgeries are the most common type of procedure at the Blue Cross Victoria hospital. Whilst the numbers are still rising, we're thankfully seeing more and more pet owners bringing their animals in to us for neutering, but there is still a way to go. At Blue Cross, we offer free neutering to pets belonging to eligible owners, but of course we do very much depend on donations from our clients to help provide this service. We implore pet owners to register with us if eligible and help us keep unwanted kitten and puppy numbers under control. Please see our website for details of eligibility criteria.
"As gorgeous as kittens and puppies are, it's heart-breaking when we have boxes of them being brought in or dumped in the street as they've got nowhere to go. When we have strays brought in, often they're in poor health and need a lot of care and medication."
Already in January 2017, Blue Cross recorded almost 450 cats being brought in for rehoming; almost 10% of these were kittens and half of these kittens were abandoned or strays.
To find out more about neutering, or to make a donation to Blue Cross, visit www.bluecross.org.uk or contact your local centre.
Advertisements
The full range of Necoichi raised bowls and accessory now available @ Katzenworld Shop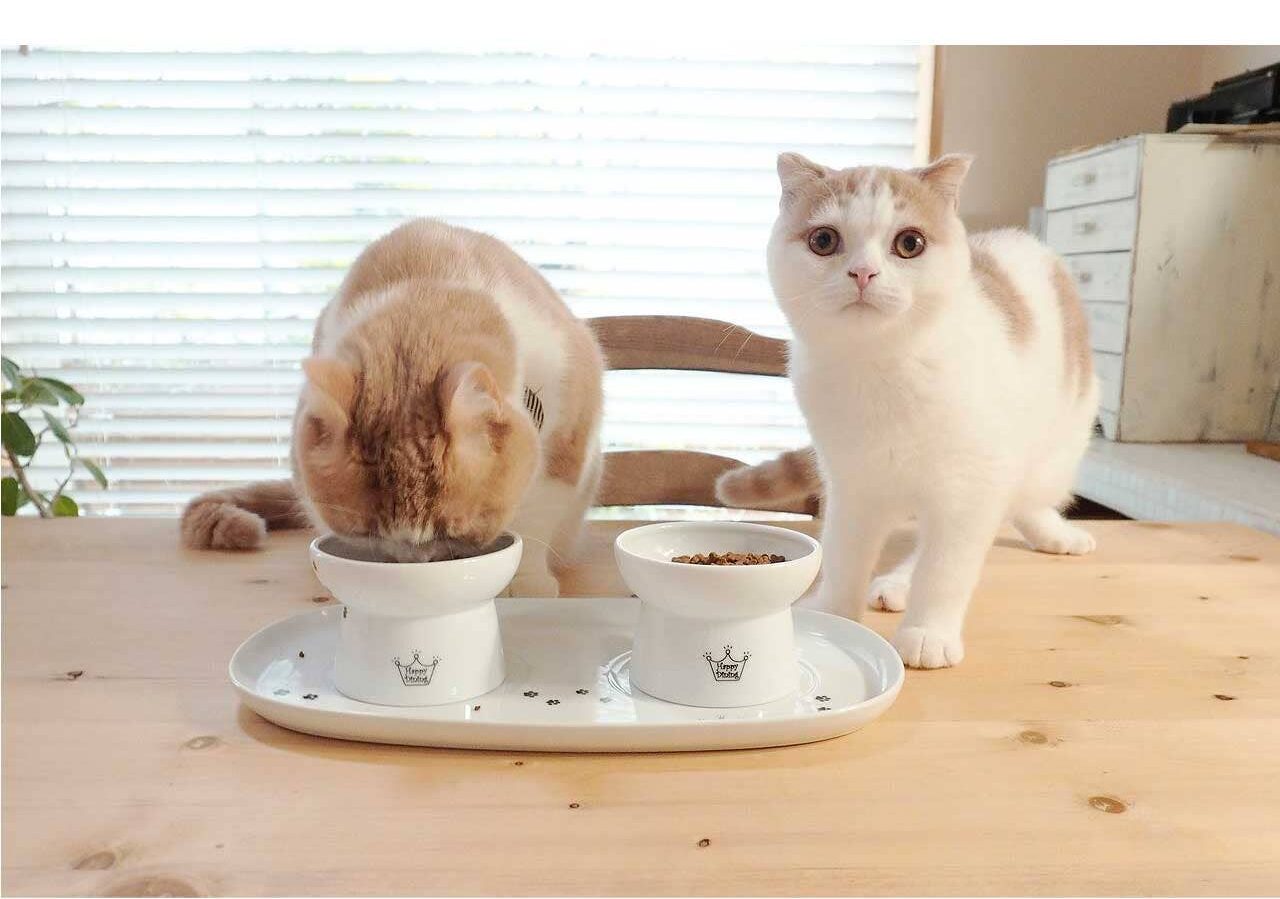 We regularly write about all things relating to cats on our Blog Katzenworld!
My partner and I are owned by five cheeky cats that get up to all kinds of mischief that of course, you'll also be able to find out more about on our Blog
If you are interested in joining us by becoming a regular contributor/guest author do drop us a message @ info@katzenworld.co.uk .