Hi everyone,
Hope you are all well and having a pawesome day? I am currently resting in my Tower Penthouse! And my brother doesn't seem to understand that the only Oliver I want up here is the Doppelgaenger.
Nubia: I can see you brother….
Oliver: Yes…
Nubia: You are NOT allowed up here!
Oliver: But it surely has enough space for both of us? <3
Nubia: Look Oli… your Doppelgaenger is already up here so it's a rather tight squeeze!
Oliver: But where am I going to sleep….
Nubia: I am sure you'll find a place!
Nubia: Move along… I want to nap. 😀
Nubia: Time for a relaxing nap or so I thought…
Oliver: Prrrrrrr Prrr….
Nubia: Oli!!!! Stop making noise.
Oliver: PRRRRRRRRR PRRRRRRRR Puuuurrrrrrrrrrr!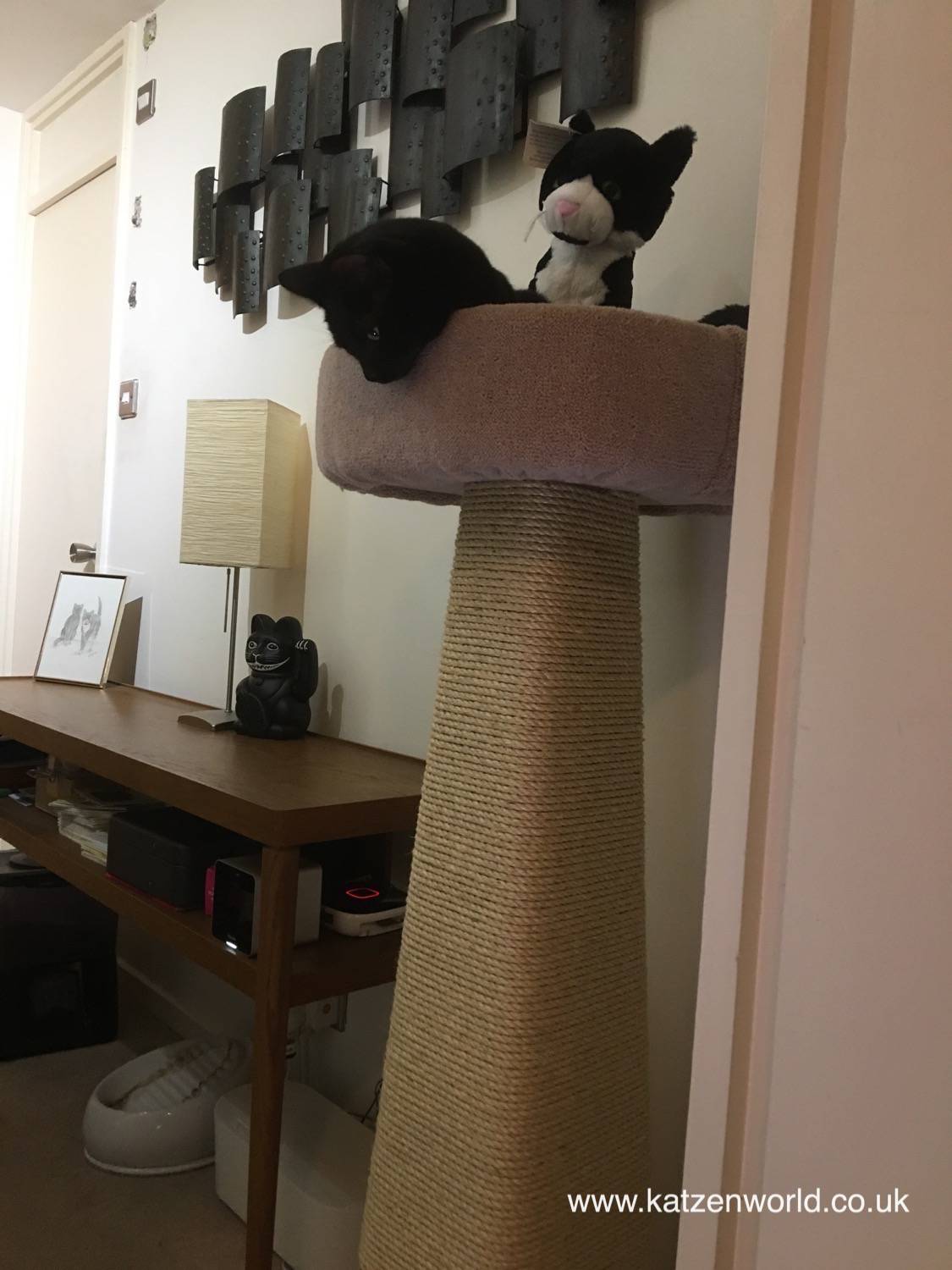 Nubia: I am trying to have my beauty sleep up here! 🙁
Oliver: I am practicing my meowsic 😀
Nubia: That's exactly the problem…
Hours later…
Nubia: I have to say it was a brilliant idea of my humans to put the tower near the hall-way table as I can actually get up here now. 😀
Oliver: And don't forget to check out all the other Kalven products.
Nubia: Oi! Where did you come from again…
Signed by,
Her Meowjesty Queen Nubia the Disturber of Peace
&
His Meowjesty King Oliver the Maker of Mischief
Advertisements
Visit our Shop for top-quality cat toys and cat lover products!
We regularly write about all things relating to cats on our Blog Katzenworld!
My partner and I are owned by five cheeky cats that get up to all kinds of mischief that of course, you'll also be able to find out more about on our Blog
If you are interested in joining us by becoming a regular contributor/guest author do drop us a message @ info@katzenworld.co.uk .