I'm here to show you a product you would never expected to see on us cats a harness by Wag Swag who is well known for their two pups named Charles and Spike. Here's a little bit about them:
The Charlie & Spike company was born out of love for their two Yorkshire Terriers. As enthusiastic pet owners, they are always looking for the best products when it comes to their safety and comfort. As designers, they strive to create unique items that are the perfect marriage of fashion and function. It was with all this in mind that the WagSwag Harness was born.

They wanted to fill a gap in the marketplace for an interchangeable, personalized dog harness, so they set out to make an incredibly comfortable, fashionable product for pet owners. After experimenting with a variety of materials and cuts, they created a design that's worthy of amazing dogs and the people who love them.

In addition to being great-fitting and lightweight, their WagSwag Harness allows pet owners to have fun changing their dog's look without having to purchase a brand new harness each time. With an always expanding collection of interchangeable fashion fronts, you can help your dog stay stylish at every occasion—whether it's a walk around the block or a fun holiday party.
US girls love our pearls and Wag Swag has one of their harnessES in pearl design. They can be changed by pulling off the front panel and held by velcro it's very strong even a great shake from me and it doesn't come off. What a fantastic way to have 3 different designs and only have one harness. They are made for dogs , but as I you can see a small size fits us cats just fine.
Here i'll lift my chin so you can see my pearls .Can you believe it?  I'm wearing pearls!
How about a tuxedo?  Yeah I'm wearing one!  I think Captain Blue Chip would look amazing in this one! Don't you?

I added a bow with the tuxedo Wag Swag harness and I think it looks good too.
Wag Swag really knows how to dress us pets with all their products they have a big variety to select from.
Your pet can be ready for the party too when you get your best dress on. They are very lightweight and easy to clean too. I would definitely recommend their products not for the pups out there, but for us cats as we want to look good when we go for our walks too.
If you want more information on Wag Swag follow the links below to see all their harnesses that will fit us cats too, but before you go leave me a message would love to hear what you think.
Website: https://charlieandspike.com/about/
Facebook: https://facebook.com/charlieandspike/
Instagram: https://www.instagram.com/charlie_and_spike/
Twitter: https://twitter.com/charlieandspike
Thank you for stopping by,
See you next week,
Love Angel's Eyes-Persian
Advertisements
The full range of Necoichi raised bowls and accessory now available @ Katzenworld Shop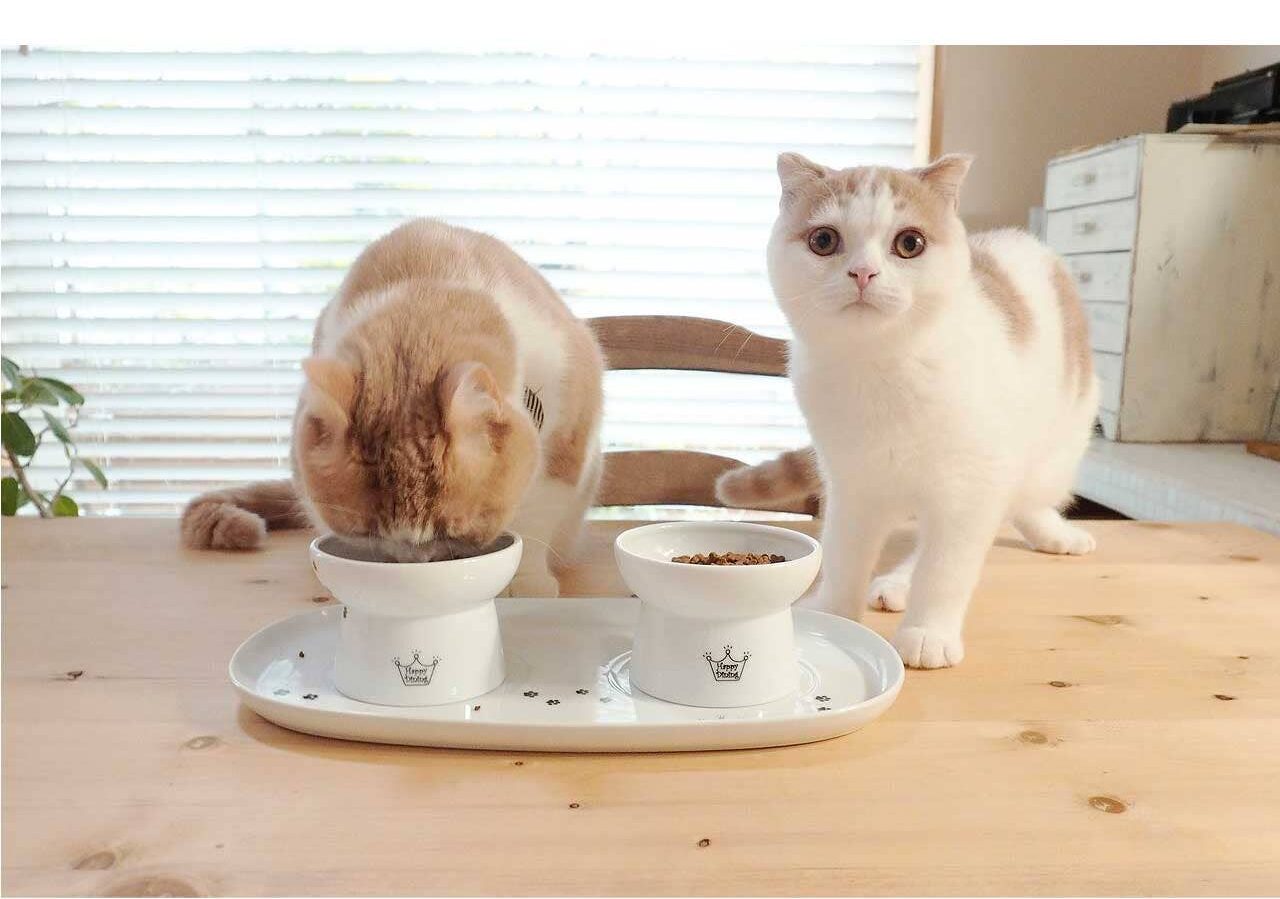 Angel has a big personality with a big heart. She was born September 24, 2013 in Chicago. She is very smart and learns anything by showing her once. She has won 12 photos contest and also has done advertising for pet tags for A Pets Life. She will play with any toy and would make a great product tester for toys.