Hi everyone,
Today's guest post comes from Tracy:
In the black and dampness of the night a lone figure moved through the tall field grass causing little movement to the weeds and bramble. Desperate in her venturing she stopped for only a moment or two to catch her breath. Where to go? What to do? What would happen?  
This is the way the story I have written starts.  I have always wanted to be a writer. I had the drive but had difficulty finding the inspiration. Until…Tortie.  Those first lines are the introduction to what I initially called "Tortie's Maybe Story".
What we know about our adorable tortoiseshell cat is that she was found in a field with a litter of newborn kittens.  She was younger than a year and was already a momma.  She was nursed to health along with her kittens and fostered out by a rescue agency.  We were the fortunate family that decided to go look at cats at our local pet store on "Caturday".
They had adult cat adoptions for half of what they normally charged.  I knew I did not want a kitten.  I wanted a youngish adult cat.  There were so many cats needing homes that it was quite overwhelming.  My girls and I petted, held and talked to different cats and kept coming back to this small adult tortoiseshell cat.  She had dark coloring but what caught our eye the most is that she looked like she was wearing a tan mask and had this sleepy little look.  In with her was a tortoiseshell cat that was mostly tan and orange. Later we would find out that this was her last kitten.
So, our adventure with "Tortie" as we would name her began.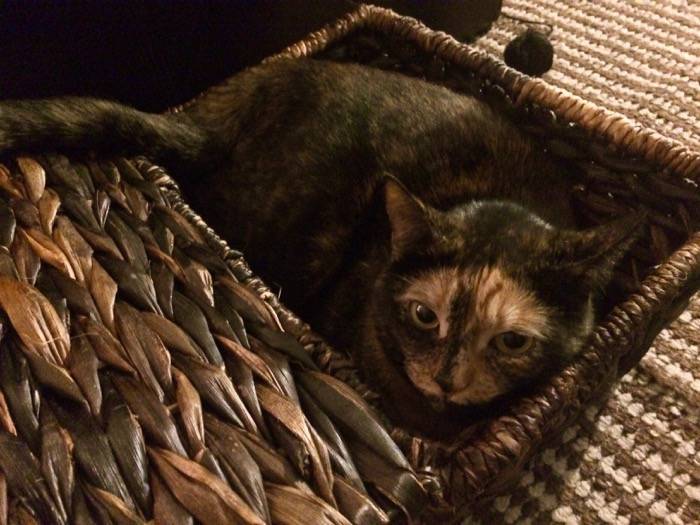 Tortie is one of the sweetest cats we have ever had the pleasure of being owned by. I say it this way because as you know cats are not owned, they own us.  She grabbed our heartstrings so fast but the one issue we had was some night-time anxiety issues. During the day she would be fine but after we had gone to sleep she would come into my bedroom, hop up on the bed and start meowing at me and licking my face.  This happened nightly and most often several time in the course of the night. A visit to the veterinarian was scheduled after several nights of this behavior.  It was clear that our sleep would be disrupted again and again.  We needed sleep but she had become such a big part of our lives we were not willing to give her up. How could we do that?
So, after a well cat check we talked to the veterinarian about possible causes and solutions.  It was agreed we would start small and simplistically to try to resolve the issue.  The first thing we used was a pheromone collar.  Made much like a flea collar it puts off pheromones instead of a flea repellent that helps settle cats who mark their territory or exhibit adverse behavior. With not much luck with that we tried a pheromone plug-in. This was plugged in to the wall outlet in my bedroom since this is where she exhibited the behavior.  That worked for a couple nights and then didn't.  We tried wearing her out by playing with her just before bed and that too helped for a couple nights and then she would go back to her anxiety filled meowing.
You might be asking how we knew it was anxiety.  Just like when our children cry and we can get an idea of what is needed we knew that Tortie's meowing at night was different.  It had a sense of urgency to it that we didn't hear during the day.  My oldest daughter thought maybe she was looking for her kittens and that Tortie quite possibly thought I was one of her litter.  It made sense.
The last thing we tried was to leave the radio on at night on a station that had "talk radio" and we left a night light on.  That helped the longest. A few days.  And then again she started in with the night time meowing.  Exhausted from lack of sleep we once again took her to the veterinarian. We had two last things we could try. One was a trip to a college that had a small animal veterinary school that did research.  As a single parent I knew that I was not going to be able to afford to take time off from work to drive and hour a way or the fees that would be charged. So, in theory we had one last thing to try. It was a cat dose of an anti-anxiety medication called Elavil.  If you have ever given your cat a pill you know you are taking your life in your hands.  We thought we were being clever and crushed it up in food which she immediately spit out. We tried pill pockets. We tried a piller. Finally we ended up wrapping her in a towel and lightly squeezing her mouth open and then tossing the pill to the back of her throat.  I stroked her neck to get her to swallow and "Tadah!" She swallowed it.  Lots of hugs and kisses for our sweet cat and we got the job done. The whole dose was a little much and made her lethargic. So, we tried a half dose just at night and it was perfect. All of us, including Tortie slept much better and enjoyed each other even more.  Even though I was hesitant about giving her medication it truly did help. And, the nice thing is that we truly only needed to do that for a year.  Years later, she is still doing well at night and we are too.
Tortie is not only an inspiration for my writing but also a member of our family. She is a big talker and always has something to say. We love her and she clearly loves this family she adopted.  I can't imagine life without her.
If you would like to see more of Tortie she is on Instagram with the handle Tortlebutt (one of her many nicknames). Thank you for reading.
We hope you enjoyed her story and don't forget to subscribe to our Newsletter!
Thanks,
Marc
Advertisements
Visit our Shop for Lisa Parker merchandise!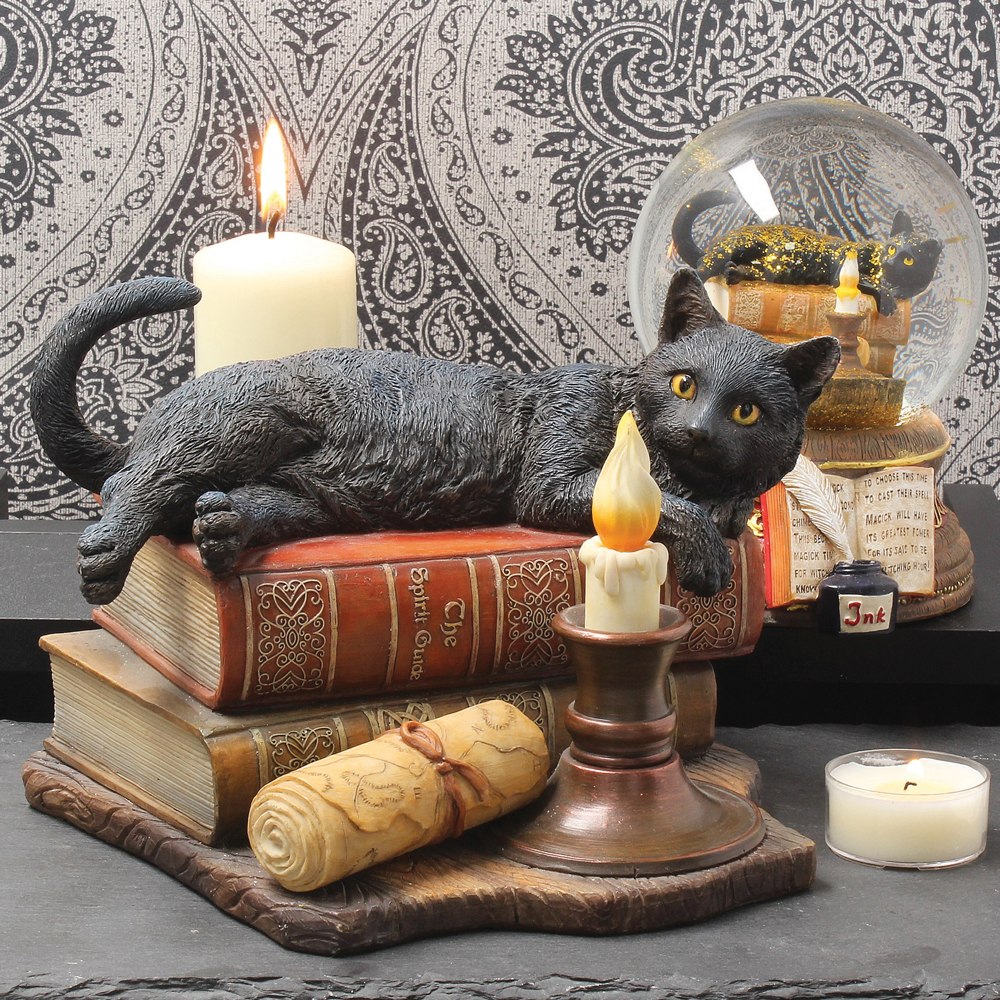 We regularly write about all things relating to cats on our Blog Katzenworld!
My partner and I are owned by five cheeky cats that get up to all kinds of mischief that of course, you'll also be able to find out more about on our Blog
If you are interested in joining us by becoming a regular contributor/guest author do drop us a message @ info@katzenworld.co.uk .