Hi everyone,
It's Nubia here and as you can tell from the feature image I caught my brother eating something delicious WITHOUT telling me about it first…
So what is it?
Nubia: Looks like it came from this!
Nubia: Human! Put this in the bowl for me. 😀
Nubia: *Sniff sniff* It smells good.
Oliver: MOVE! I am coming for the food! 😮
Oliver: Yes this is the same as earlier… time to dig in! 😀
Nubia: Brothers… *sigh*
This slideshow requires JavaScript.
Nubia: Why is he getting to eat it all. 🙁
Oliver: That's because I am Top-Cat! 😀
Nubia: Rub it in… I shall claim the TREATS in that case
Nubia: These are mine now. 😀 Don't you dare and steal them Oliver. 😉
Oliver: Sis…. I think we've got plenty for the both of us… Look!
Nubia: Oh my cat… You might be right. 😮 There is plenty for us there!
Oliver: Told you! But I guess we should tell the humans out there a bit more about this food so that they get it for their own kitties. 😀
The Petit Portions in sauce are part of the new HiLife range of luxury dishes for us royal cats! 😀
They are sold as single 50g pouches in a choice of three recipes, each made with high quality meat or fish ingredients in herb-infused sauces.

With a choice of chicken, beef or fish recipes, each variety infused with herbs such as oregano, rosemary and dill, the 50g pouches are available in multipacks of six.
The good thing about the small pouch sizes is that even if you've only got one fur-friend there won't be a huge amount of waste (You know how picky we can be!)
Price wise the tempt me! Petit portions are available in multipacks of six, priced at £2.29 from supermarkets such as Morrison and online from Amazon and Ocado.
For further details on the full HiLife range visit www.hilifepet.co.uk.
We hope you found this useful and don't forget to sign-up to our Newsletter.
Signed by,
His Meowjesty King Oliver the Maker of Mischief
&
Her Meowjsty Queen Nubia the Disturber of Peace
Advertisements
The full range of Necoichi raised bowls and accessory now available @ Katzenworld Shop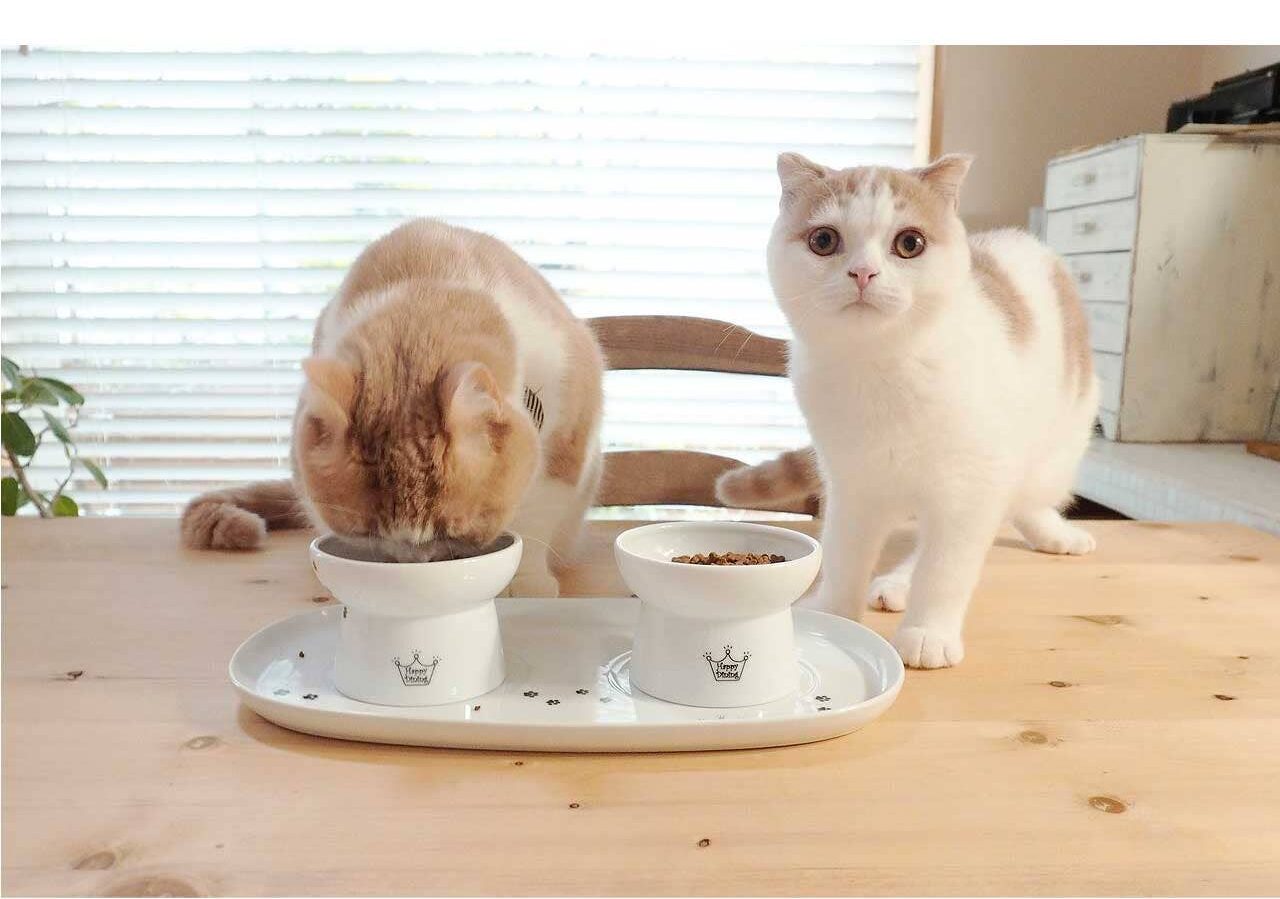 We regularly write about all things relating to cats on our Blog Katzenworld!
My partner and I are owned by five cheeky cats that get up to all kinds of mischief that of course, you'll also be able to find out more about on our Blog
If you are interested in joining us by becoming a regular contributor/guest author do drop us a message @ info@katzenworld.co.uk .