Hi everyone,
Important update from Oliver here! Our kingdom has been invaded by a giant and ultra evil archdemon of a bird! o.O
Oliver: What's happened to our peaceful kingdom. 🙁
Oliver: Luckily I've got the perfect defense at hand! Nubia the huntress! 😀
Nubia: Why do I always have to go in the front line…
Oliver: I am supervising from up here to warn you if it tries to do a sneak attack! :p
Nubia: I think I got it!!!
Nubia: Oh no it's escaping!!!
Oliver: Watch out!!! It's dive bombing you!
Nubia: Ugh… too late! 🙁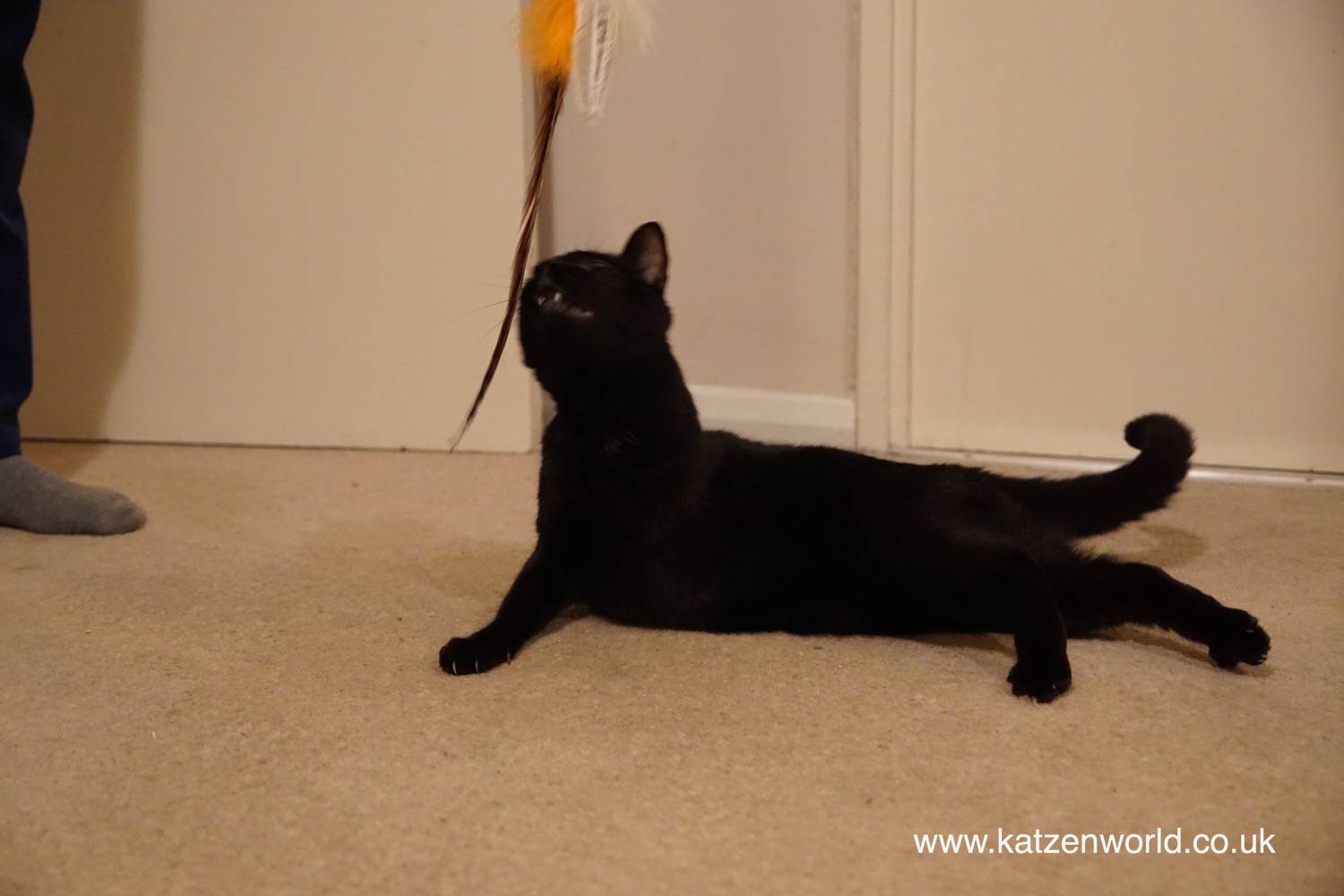 Nubia: *ROAR* Stay here!
Oliver: Be careful… i am trying to get to a new safe location…
Nubia: *Struggling to hold on* You know you could lend me a paw…
Oliver: I am providing important tactical information… Speaking of which you may want to use the tunnel as a defense area!
Nubia: Smarty pants I am already on my way there!
Nubia: Did I get it?
Oliver: No it's further up!
Nubia: Almost!
Nubia: Where has it gone now? o.o
Oliver: Watch out it's coming back!!!!
Nubia: From where?
Oliver: Top!
Nubia: *ROAR* This time I'll get you!!!!
*Many hours later the feathers completely torn apart*
Oliver & Nubia: zzzZZZZzzz…..
Not subscribed to our pawesome Newsletter? Click here.
Signed by,
His Meowjesty King Oliver the Maker of Mischief
&
Her Meowjesty Queen Nubia the Destroyer of Peace
Advertisements
Click to visit our Shop for the hassle-free Zen Clippers!
We regularly write about all things relating to cats on our Blog Katzenworld!
My partner and I are owned by five cheeky cats that get up to all kinds of mischief that of course, you'll also be able to find out more about on our Blog
If you are interested in joining us by becoming a regular contributor/guest author do drop us a message @ info@katzenworld.co.uk .