Hello everyone,
It's been a while since our two had a Purrfect box so we thought it was about time to get another one!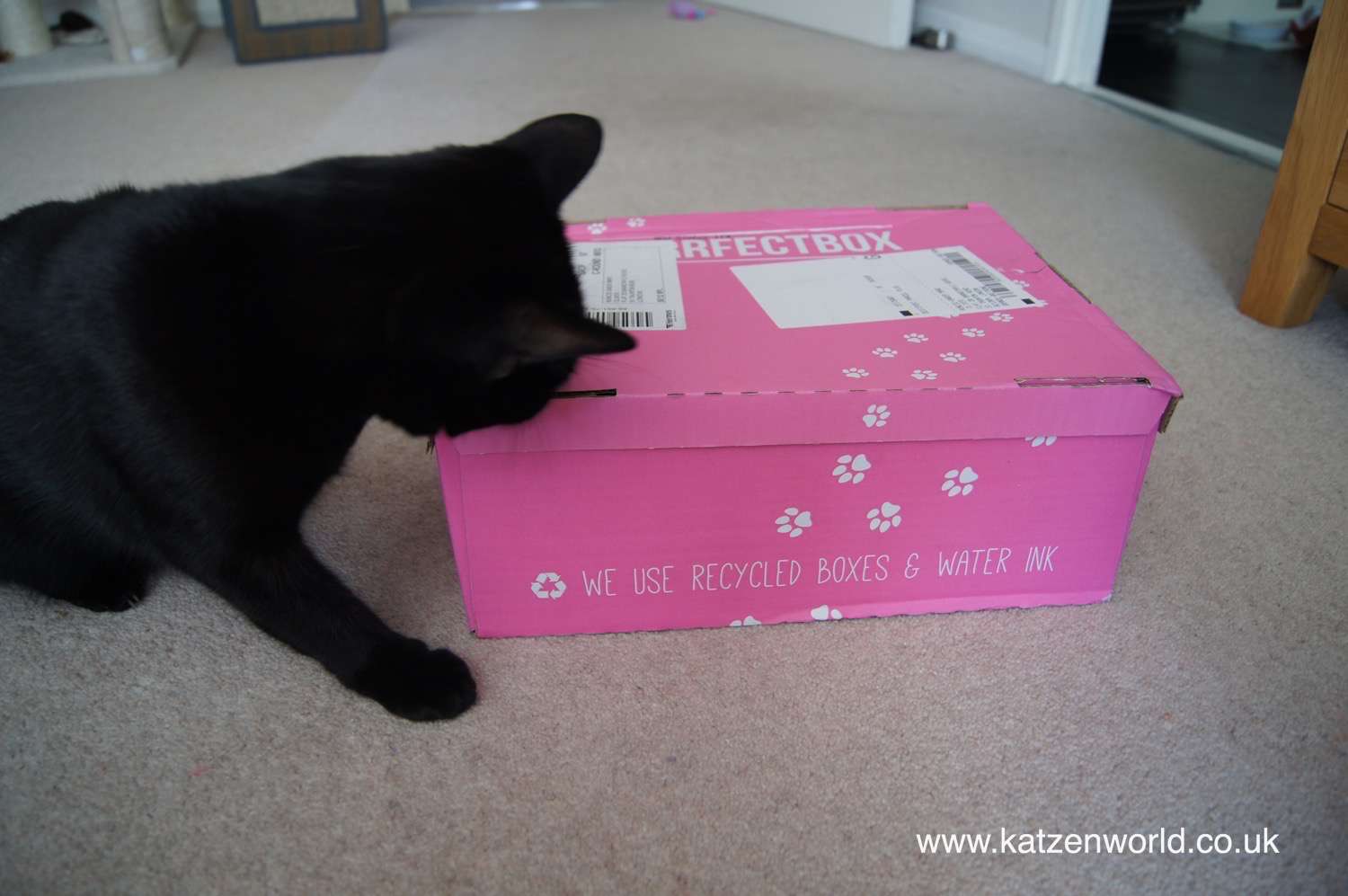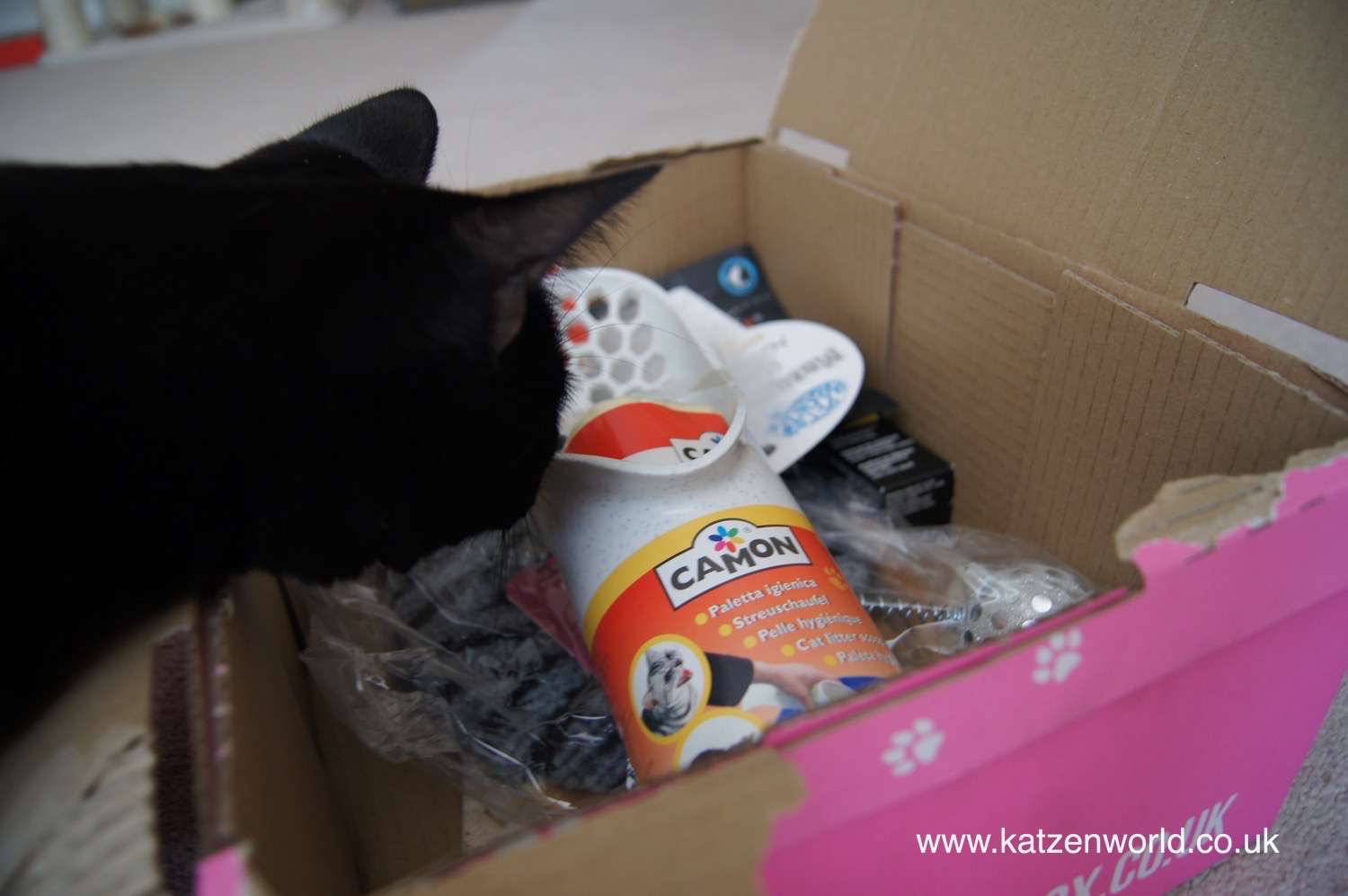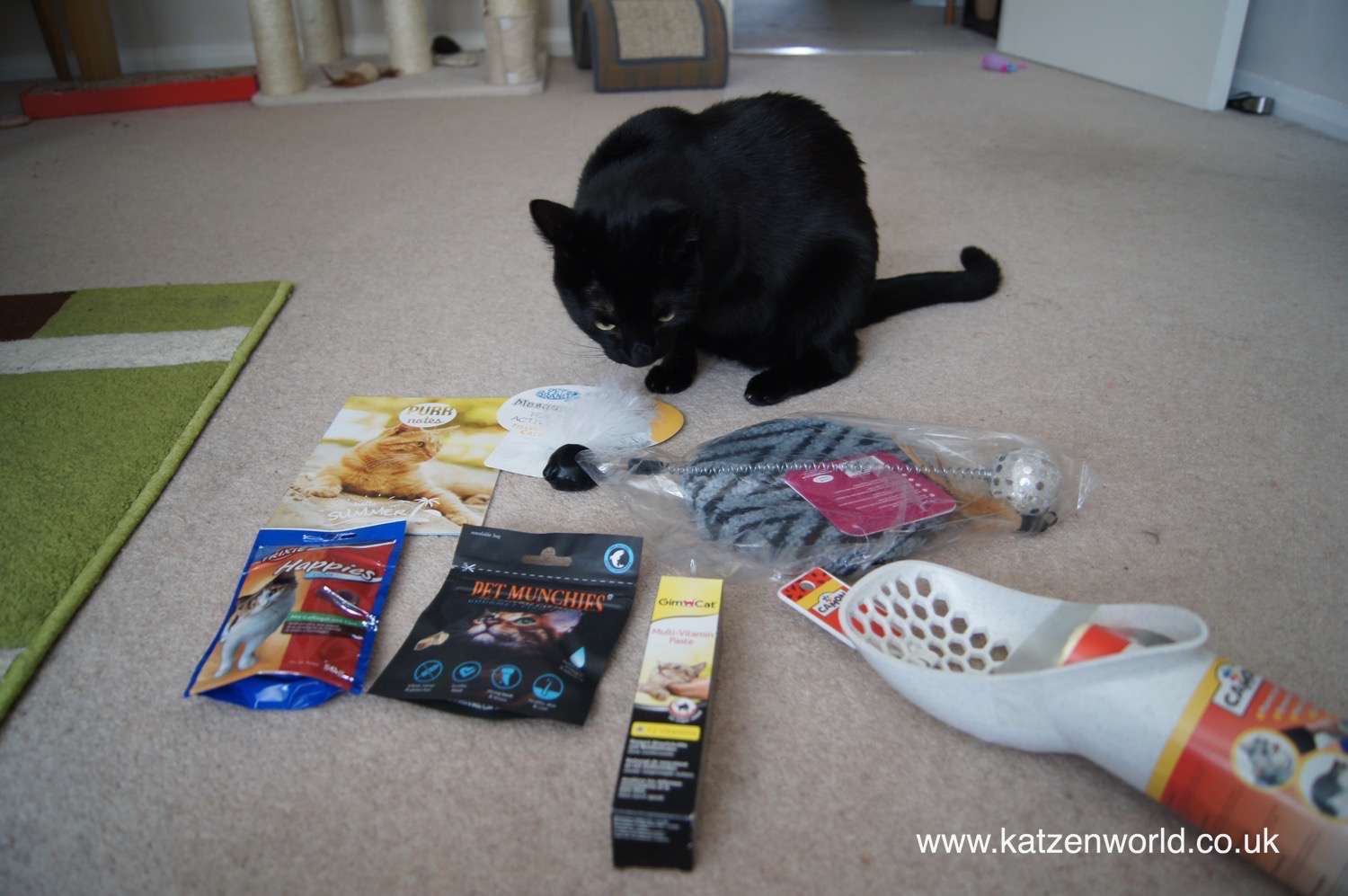 Time to assemble one of the toys… 😀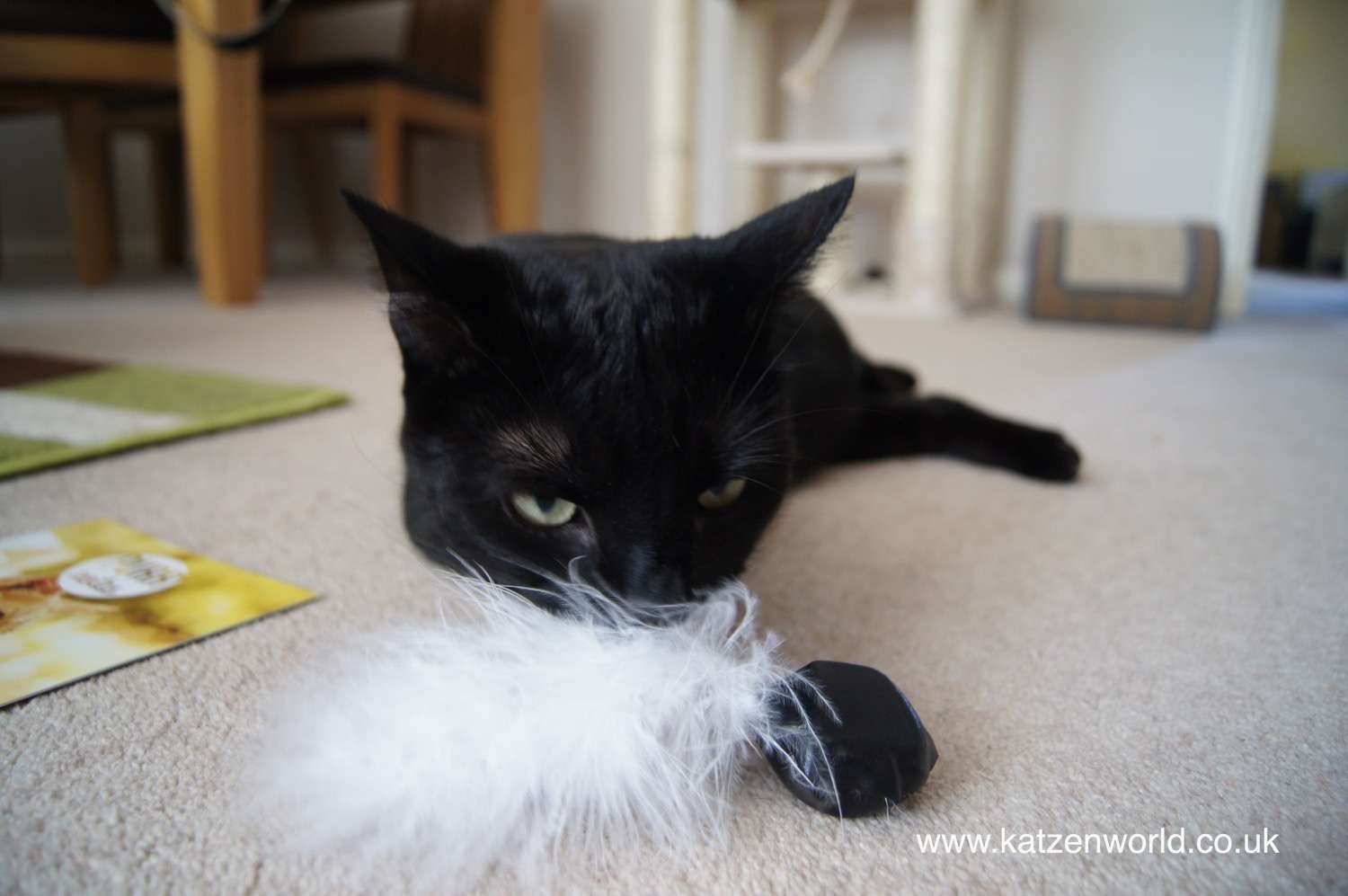 After many hours of exploring our two were finally tired out and Nubia decided that the box has other perfect uses rather than sending stuff in it. 😉
For those that missed our original post about this box here also Oli's infamous attempt at unpacking it haha. 🙂
Both of our cats sure found something they liked in the box.
So the content of the August box were the following 5 items. We researched these on the internet to check if this box truly is good value:
Glitterball Interactive Toy from Happypet – Cheapest we found £7.49
Multi-Vitamin Paste – GimCat – Cheapest we found £2.49
Delicious Happies from Trixie –  Cheapest we found £2.00
Petbrands – Catnip Toy – We were not able to find this one elsewhere!
Treats – Pet Munchies – Cheapest we found online £2.91
Litter shovel – Camon – Cheapest we found £6.54
Total value: £21.43 (Excluding the toy we couldn't find! So assuming that toy is at least £3 would make it a total value of £24.43)
We weren't able to find all of the items from the same shop so more than likely you would have ended up paying significantly extra for postage from a variety of shops or paid slightly more than the above price to get it from your local pet shop.
So let us look at their general subscription prices: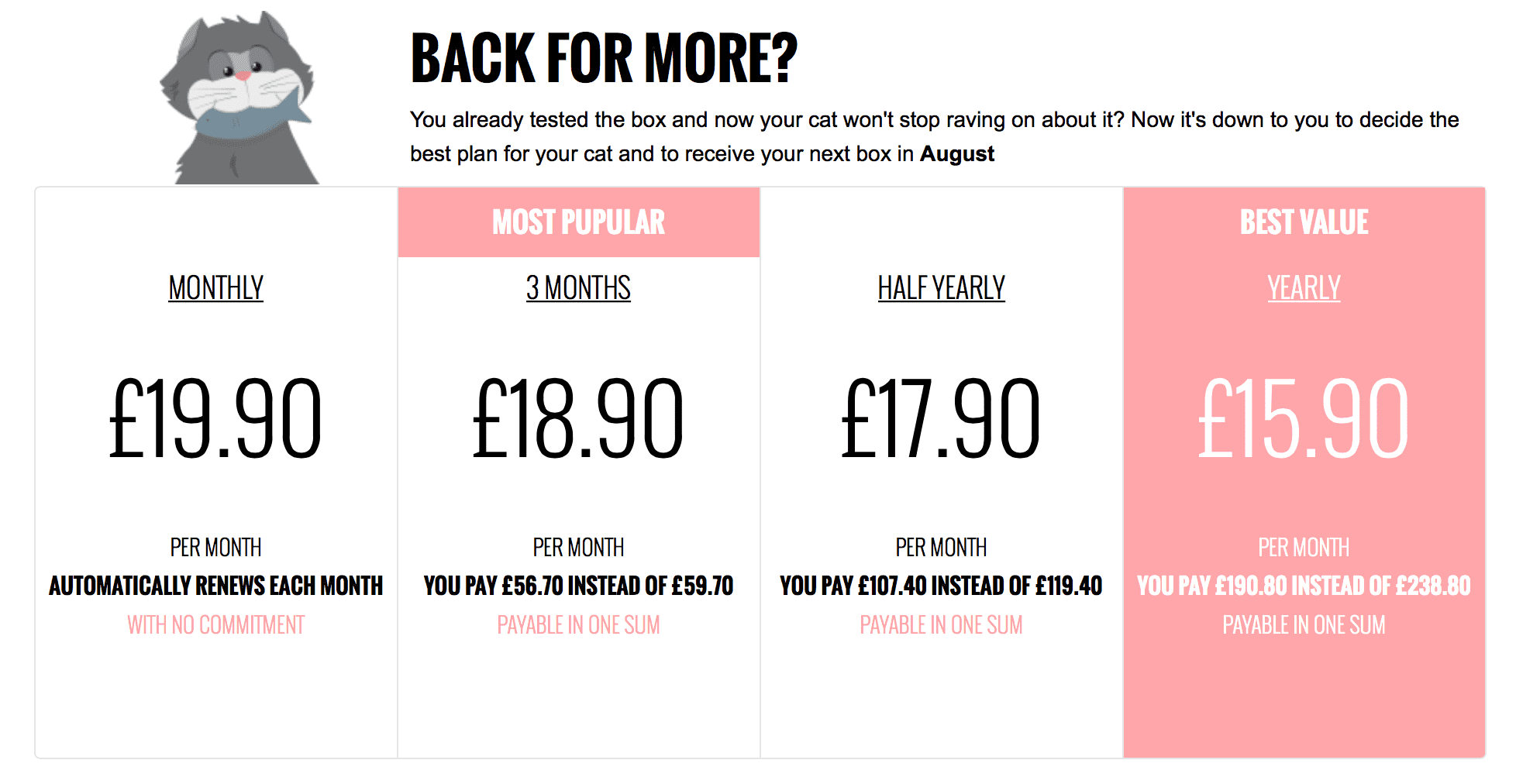 As you can see even if you choose to pay monthly you would have saved £4.53 versus buying each item separately and that doesn't even take into consideration that free postage is included! (And far more important a BOX for your cat to PLAY with 😉 ) So for those of you that don't want the hassle of choosing, get a surprise every month AND save money versus buying the contents separately this is the purrfect choice!
Purrfectbox also allows you to setup a profile for your cat on their page which means that your OWN box will be tailored to your cats profile and if you have more than one cat you can add multiple profiles for your cats to your account.
Entering your cats profile is easy (and cute!) as seen below: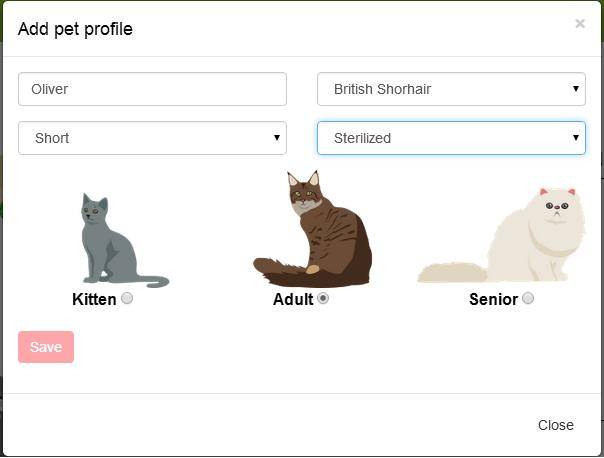 Each box comes with a theme and this one was the July summer theme box. It came with a cute small booklet with cat themed news followed by some useful tips and lastly a listing of your box content.
To find out more about the box and to sign up for one please click here.
Let me know if you have any questions or comments! 🙂 And please do sign up for our Newsletter.
Thanks,
Marc
Advertisements
The full range of Necoichi raised bowls and accessory now available @ Katzenworld Shop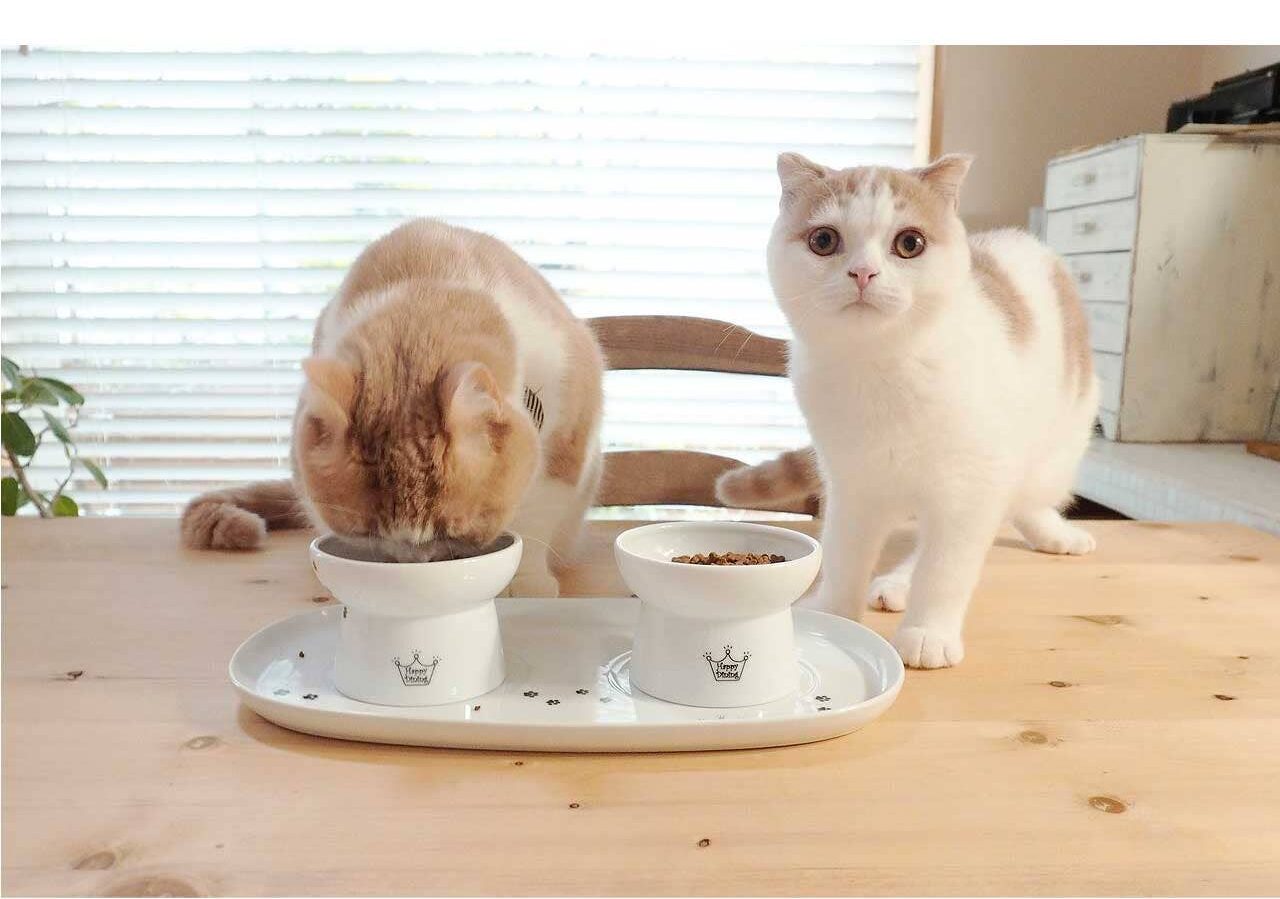 We regularly write about all things relating to cats on our Blog Katzenworld!
My partner and I are owned by five cheeky cats that get up to all kinds of mischief that of course, you'll also be able to find out more about on our Blog
If you are interested in joining us by becoming a regular contributor/guest author do drop us a message @ info@katzenworld.co.uk .