Hi everyone,
It's your favourite Tuxedo Oliver here! We received a super cool parcel from Germany the other day! Our friend TheMelloCät send us loads of handmade catnip and valerian toys. <3
Oliver: Now human… Do you not know its dangerous to not let the cat have his toys??? 😮
Oliver: I did warn you… NOW GIVE THIS TO ME *ROAR*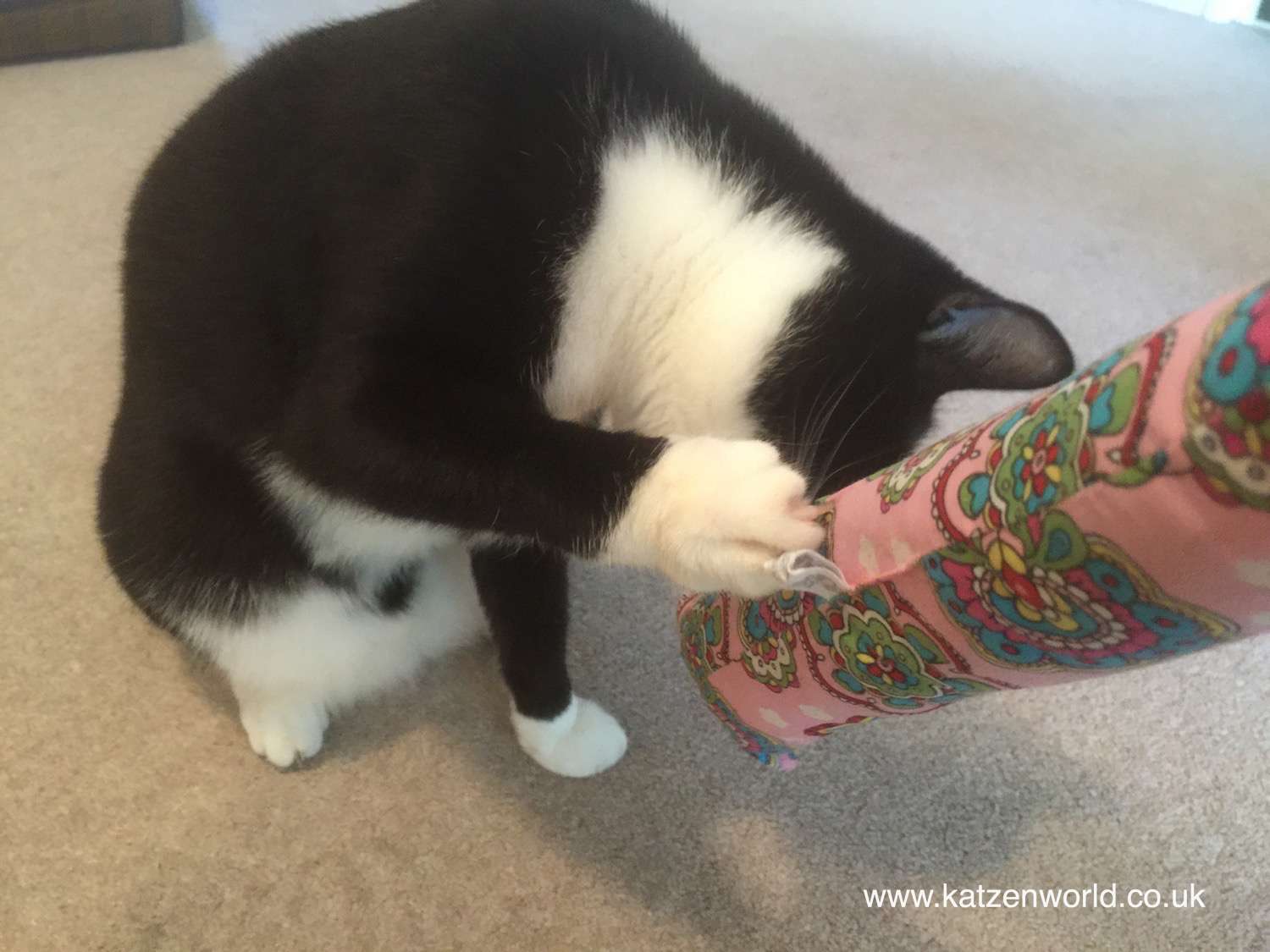 Oliver: *Pulls harder*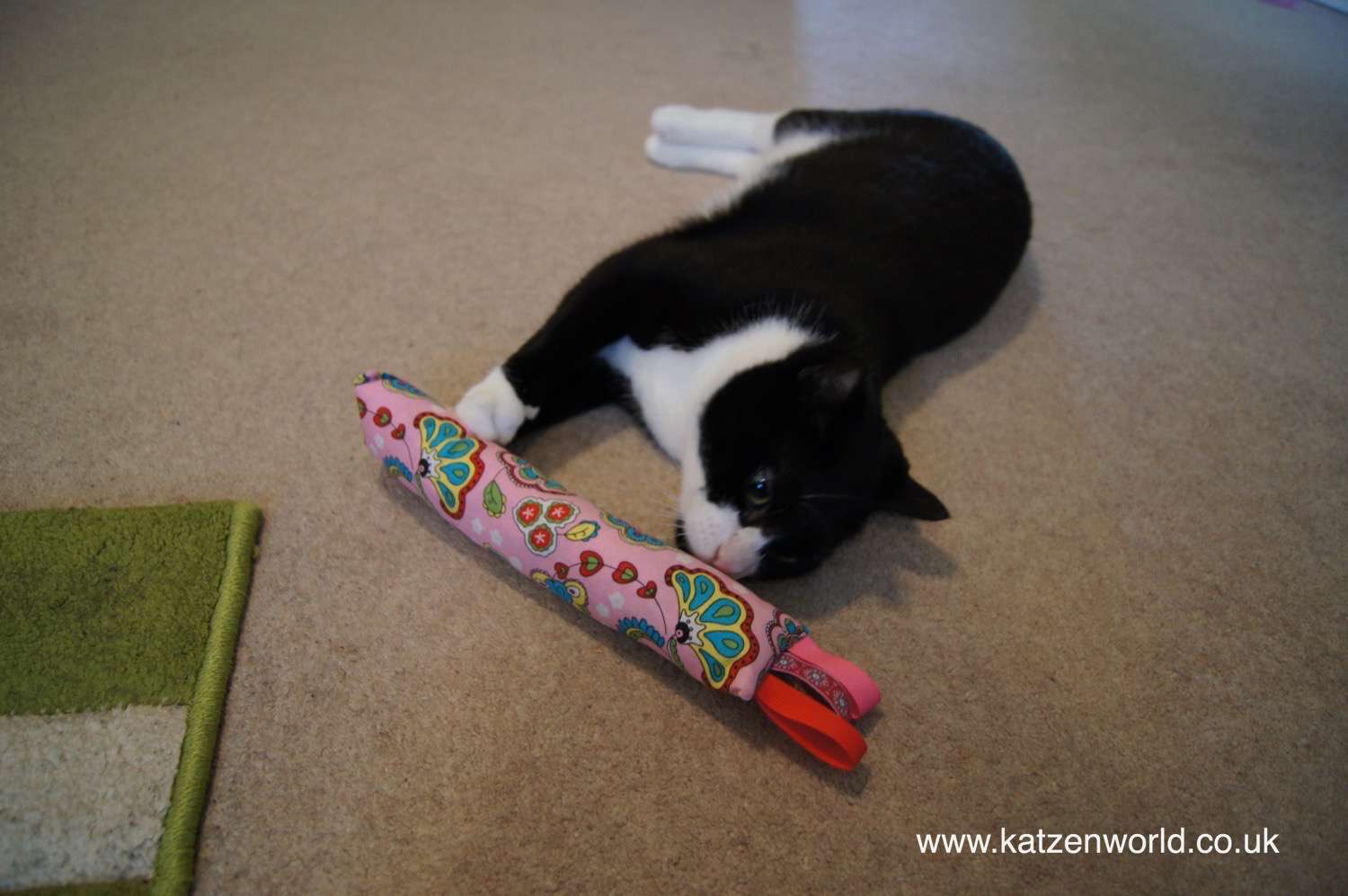 Oliver: That's better. Why not let me have it in the first place. Harhar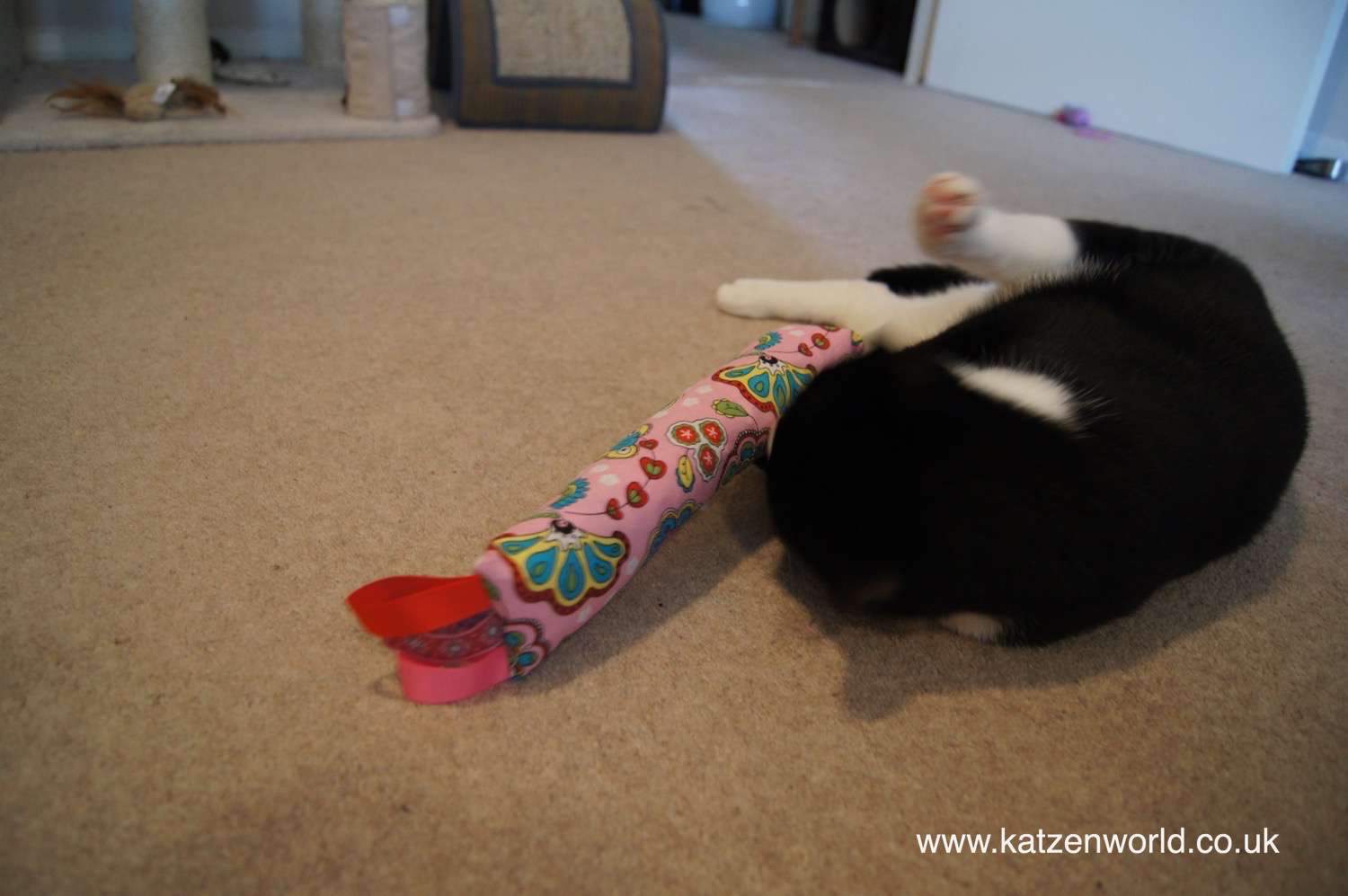 Oliver: Now just to get it in the right position…
Oliver: There we go! Time to kick it. 😀
Oliver: *Chewing* Yummy! And crunchy. 😀
Oliver: *Drools all over toy*
Oliver: OMG… so exhausted now…. And I feel hot after all that playing!
Oliver: Of course my sister couldn't resist and had to steal it of me eventually *sigh*
Nubia: That was only fair! :O
Oliver: That's it from us for the day! But please do checkout our friends Online shop for these pawesome toys. 😀 As you can see we really enjoyed the Crispy Kicker toy and even the hoomins thought that they were extremely well made!
They can be found in TheMelloCät's Dawanda Online shop or on Etsy. Postage cost will be calculated during checkout.
Your Meowjesty King Oliver says these are well worth the purchase! There are loads of different styles and also valerian toys which I will be quality checking soon. 🙂
Not yet subscribed to the Katzenworld Newsletter? Click here! 😀
Thanks,
Marc
Advertisements
Visit our Shop for Lisa Parker merchandise!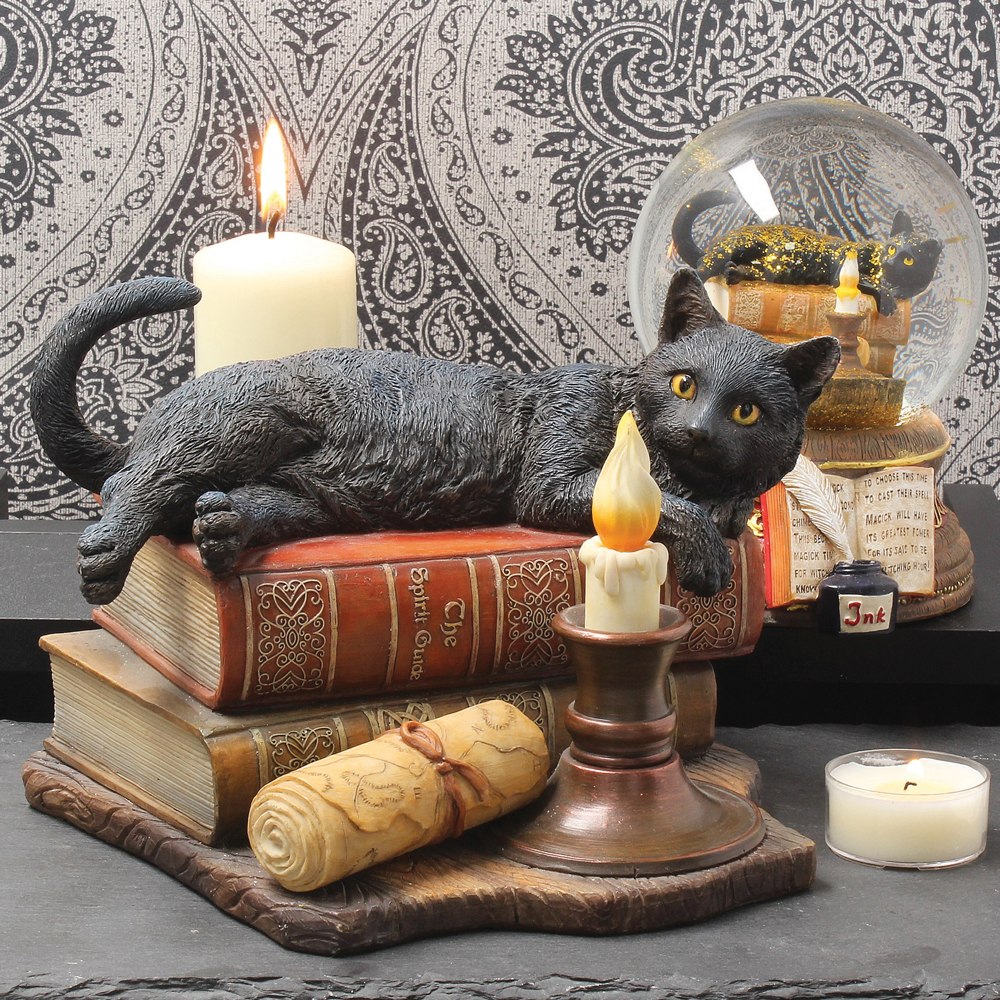 We regularly write about all things relating to cats on our Blog Katzenworld!
My partner and I are owned by five cheeky cats that get up to all kinds of mischief that of course, you'll also be able to find out more about on our Blog
If you are interested in joining us by becoming a regular contributor/guest author do drop us a message @ info@katzenworld.co.uk .