Hi everyone,
Nubia here! We got a furry little present through the post the other day. 😮
Nubia: Come here! You taste like lamb and have feathers. <3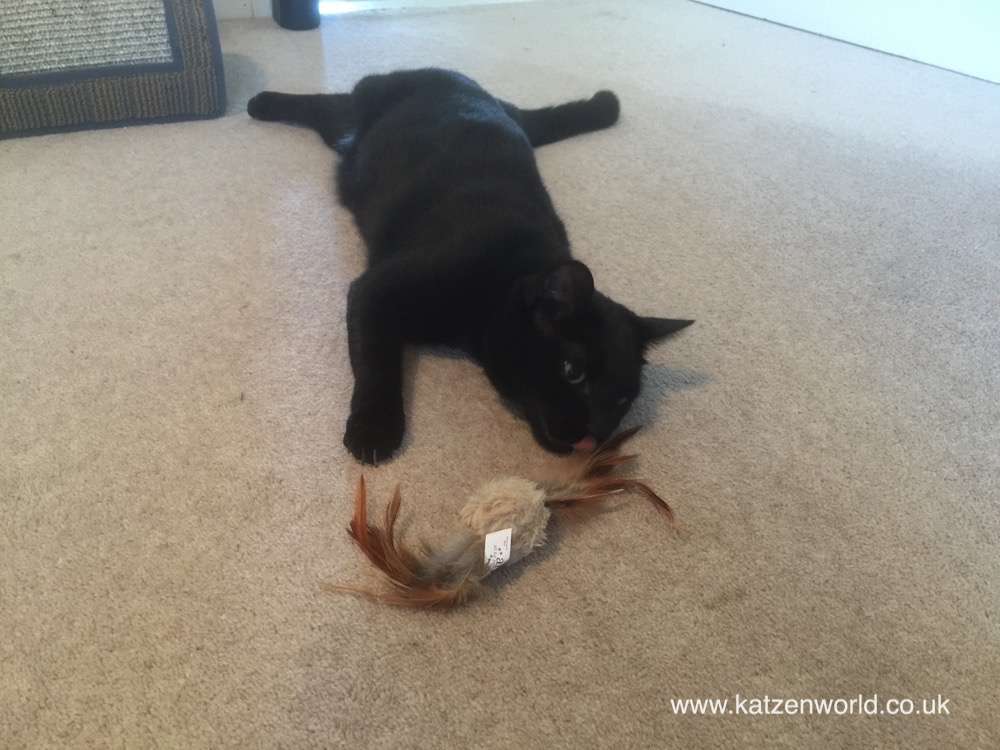 Nubia: *Licks lips* Why are you so far away…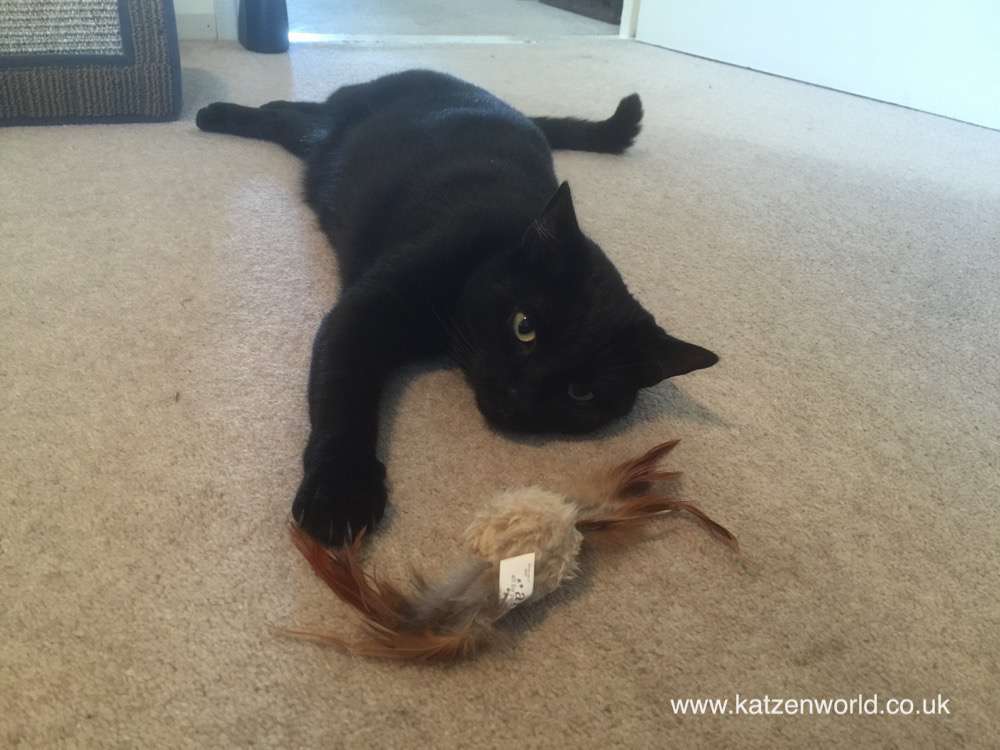 Nubia: Omg… Totally exhausted now!
Oliver: What is all this about??? Hmmm it's a fluffy ball of some kind!
Oliver: It's kind of tasty! 😀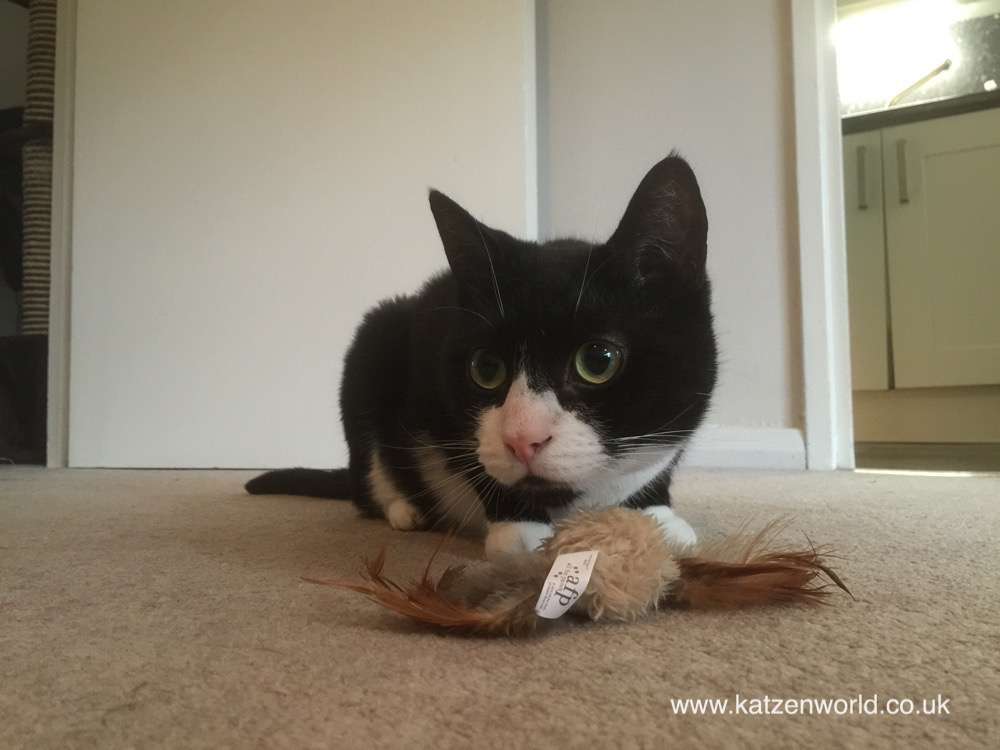 Oliver: This is all mine! No one shall know that I ate it. 😮
Oliver: Oh shoot was that a camera… o.o
So our over-all rating for these?
This is a great little toy that will keep your cats entertained! What you can't tell from the photos is that the "fulfill" also makes bird noises!
This is what it looks like when it first arrives.
On one side it has a small pull to activate plastic bit that you need to remove and voila it will start chirping when your cats play with it! 😀
If you'd like to purchase this for your own cats you can get the All For Paws Lamb Ball Catnip Cat Toy via Amazon for £3.99.
Not yet subscribed to the Katzenworld Newsletter? Click here! 😀
Thanks,
Marc
Advertisements
Visit our Shop for top-quality cat toys and cat lover products!
We regularly write about all things relating to cats on our Blog Katzenworld!
My partner and I are owned by five cheeky cats that get up to all kinds of mischief that of course, you'll also be able to find out more about on our Blog
If you are interested in joining us by becoming a regular contributor/guest author do drop us a message @ info@katzenworld.co.uk .