As promised, Sarina from Saris Corner is back with the follow-up on the DIY Cat litter box. Please find her post below. For those that missed last week's post on the Cat bed please check it out here.
(This post is also available in German on Katzenworld Deutschland)
Hello everyone on Katzenworld,
The second thing I wanted to do was to get the HOL box and make a litter box holder of it to reduce the amount of litter lying around everywhere. The HOL box is a simple storage box and can be found in two sizes. I don't really have that much room so I decided to go for the small one. Again the boys were everywhere and even helped with unpacking the box. After assembling (that was pretty easy as well) I decided where the cats should enter the box and used a jig saw to make the hole (I had to lock the cat's into another room for their own security for this step). I sanded of the edges and used the VARIERA drawer mat to lay out the interior of the box. This as well seemed to be accepted very well 🙂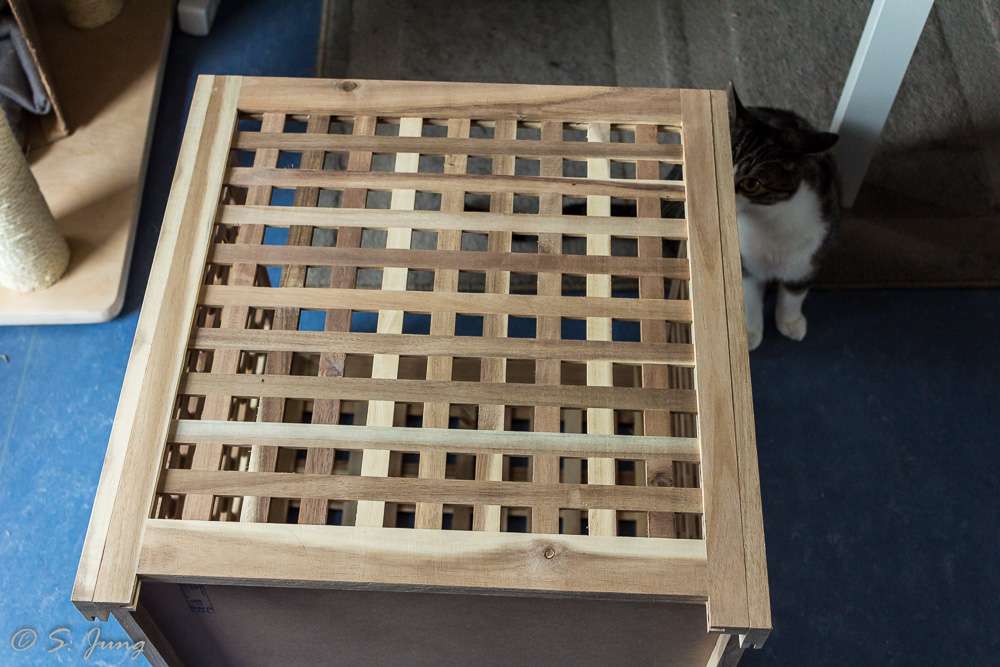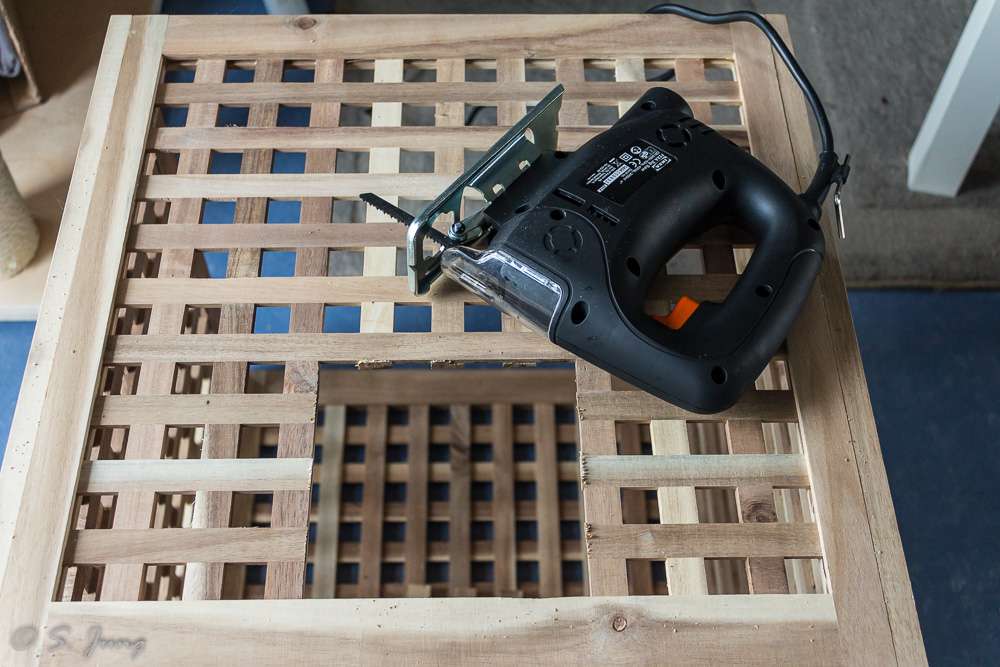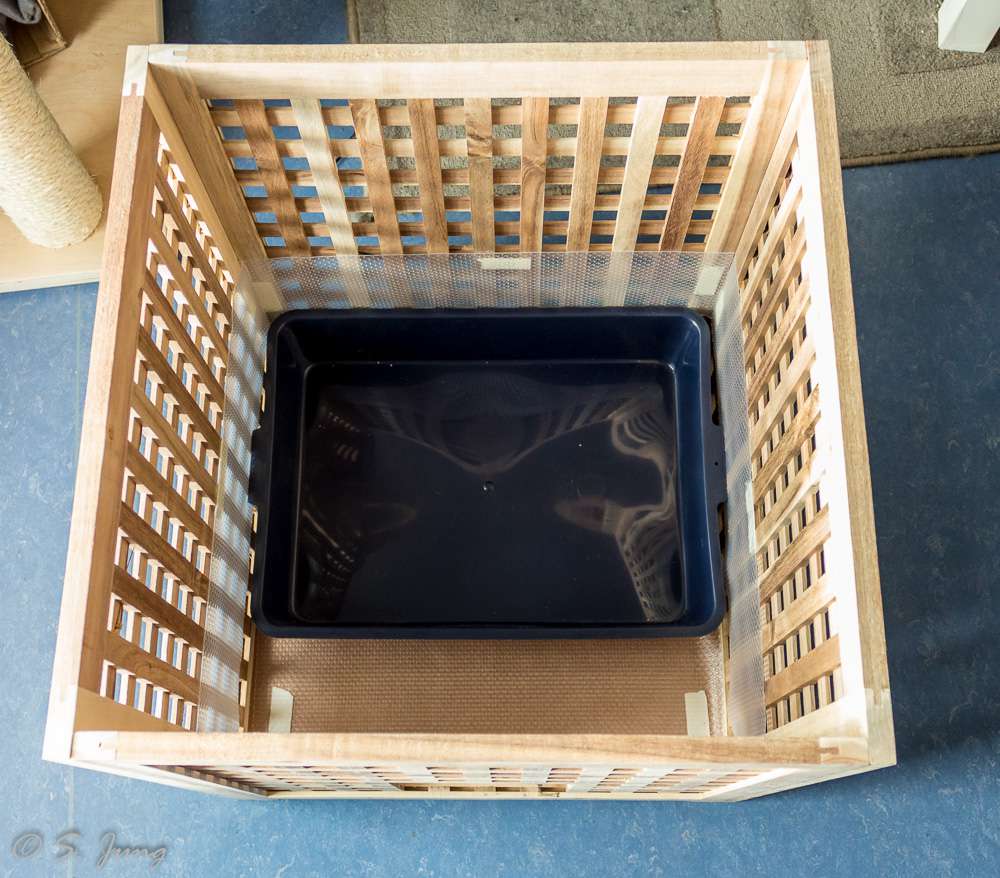 I hope you enjoy my little creations and greetings from the Netherlands!
Sarina (with Jack and Tom)
Never want to miss an update again? Sign up for our newsletter by clicking here! (Delivered every Tuesday)
Advertisements
Visit our Shop for top-quality cat toys and cat lover products!
We regularly write about all things relating to cats on our Blog Katzenworld!
My partner and I are owned by five cheeky cats that get up to all kinds of mischief that of course, you'll also be able to find out more about on our Blog
If you are interested in joining us by becoming a regular contributor/guest author do drop us a message @ info@katzenworld.co.uk .