Hi everyone,
Today's guest post comes from Cookie:
Hi
My name is Cookie, and I'm a 5 year old domestic semi-long-haired (DSLH) fluffy lad.
The first two years of my life were very mixed: my first human after leaving my mum was an older gentleman, who although well intentioned couldn't play with me as much as I wanted, so I spent a lot of time with a family down the road. When the old gentleman died, the family didn't want me, so I went into a rescue center run a lovely but elderly lady, so also sadly died, and I was moved on to another rescue home. No human who came round wanted to take me home from there, so I was moved to yet another rescue center.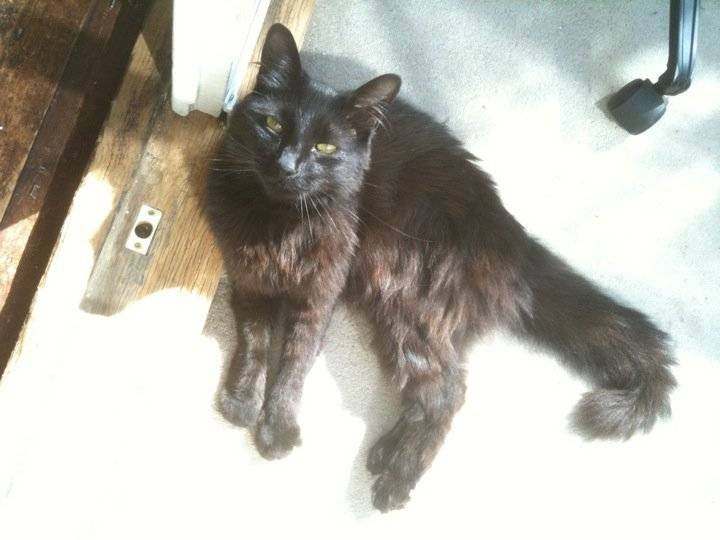 It was at that third rescue place that my human (Andy – CynicYorksman) found me and took me home, where I really enjoy the additional space and garden compared to the rescue places (even though I know they're doing the best job they can).
My hobbies these days include sitting in the sun (windowsills are a favourite spot), patrolling the garden, hunting for rodents, and keeping Andy company when he works from home. My best toy is the little sparkly blue ball which smells of catnip.
Advertisements
Visit our Shop for top-quality cat toys and cat lover products!
During the winter, one of the best spots I've found is above the central heating boiler, where I can keep my paws and whiskers toasty and warm, which is what I recommend everyone does when it's cold.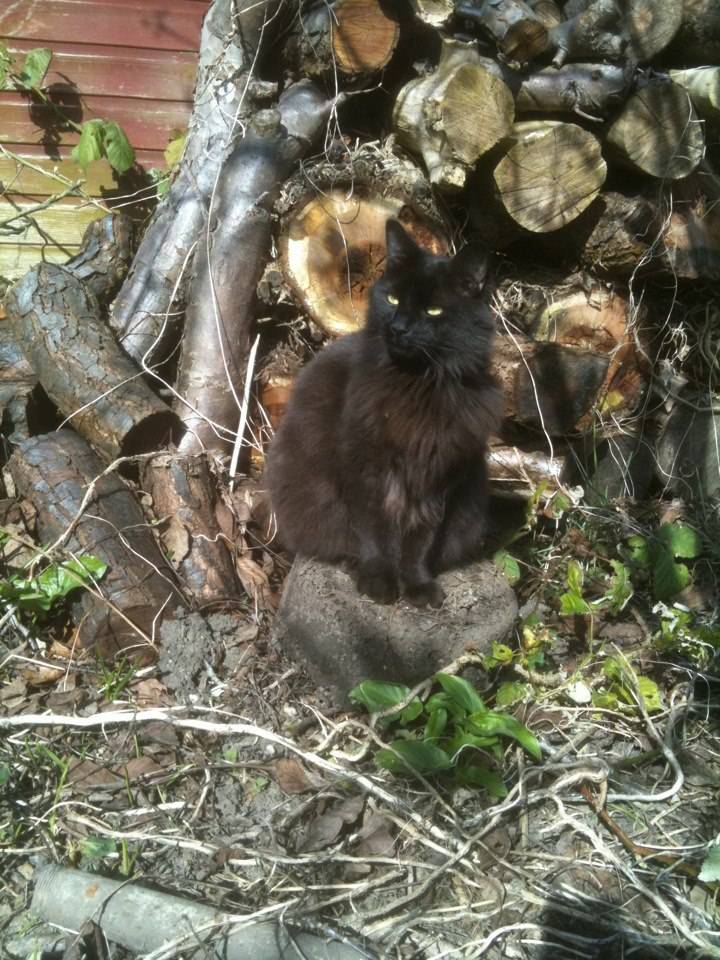 Thank you very much for reading and don't forget to check out my dad's Blog here,
Cookie
We hope you enjoyed Cookie's story and don't forget if you too would like to publish your story send us an email to info@katzenworld.co.uk

We regularly write about all things relating to cats on our Blog Katzenworld!
My partner and I are owned by five cheeky cats that get up to all kinds of mischief that of course, you'll also be able to find out more about on our Blog
If you are interested in joining us by becoming a regular contributor/guest author do drop us a message @ info@katzenworld.co.uk .