A brochure is a great way to enhance your vet clinic's reputation and image, especially if you want to attract more customers. With some printer ink and some help from the right brochure maker programs, you can easily make one for yourself in no time. Here's how:
Source: Venngage
1. Decide On Your Brochure's Looks
The first thing that you need to do is set up a storyboard which should include the following: title, photo, or illustration of something related to your clinic or business, company's logo, contact information, mission statement, and the benefits of using the services provided by your vet clinic. If you want to make a more impressive brochure design, add in some images of pets and people who used your services and were happy with it.
2. Add The Necessary Details
After doing the storyboard, the next thing that you need to do is write down all of the details which should be included in your brochure design ideas. Make sure that you include all of your clinic's available services and different kinds of packages along with the prices. If possible, make it a point to add some quotes from previous customers who were satisfied with the services you provided.
3. Edit Until You're Satisfied With The Result
Before you send out your brochure for printing, you need to double-check everything. Check for misspelled words and grammatical errors as well as inconsistencies in font style and design, color, and size of photos or illustrations. It's important that you try to come up with a creative brochure design which is both pleasing to the eye and informative at the same time.
Whether it's tri fold brochure design, six fold, or any other, Venngage is a great place if you're looking for brochure design templates.
4. Get A Brochure Printer
To print your brochure, you need to find a good printer with high-quality printing materials and equipment. If possible, ask for recommendations from previous clients or check online for reviews of companies who specialize in brochure printing. Make sure that the printer you hire has short turnaround times so that you can quickly distribute your brochures to potential customers.
5. Send Your Design To The Right People
On the other hand, if you don't want to buy a brochure printer, send your brochure design to a high-quality printer where you can get it printed at an affordable price once you're done with editing and making the necessary corrections. Make sure that they know exactly what type of paper you want to be used for printing as well as how many copies of your brochure you need.
Source: Venngage
6. Promote Your Services And Brochure
Once you're done with the design and printing, make sure that you promote your clinic's new brochure by giving them away to your current customers as well as handing them out near places where potential clients can see them. This way, you can easily attract more people who will definitely take the time to check out what you have to offer. It'll surely be a great way of growing your business and is definitely worth the time, effort, and money spent.
Approach local pet shops and ask them to hand out your brochures to their clients. If you have a good relationship with the owners of the stores, they may be happy to take care of distributing your brochure for free or at a discounted price.
7. Stay In Touch With The People Who Requested Your Brochure
After you've given out your brochure, make sure to follow up with the people who asked for it. Find out if they liked what you have to offer and inquire about any problems they encountered while using your clinic's services. If there are some things that need to be fixed or improved upon, do so as soon as possible so that you can avoid losing potential customers.
8. Create A Marketing Plan
Even though you have your modern brochure design ready, that doesn't mean that people will just come to you for pet services. You have to find ways on how you can market your brochure so more and more people can see it. Handing them out to everyone who visits your vet clinic is a good idea but it's not enough. You need to come up with a marketing plan and use it for your brochure if you want more clients in the future.
There are lots of ways on how you can promote your vet clinic services. One good example is through social media where you can create different accounts for this purpose. You can also make an online newsletter about your services. Take advantage of the power of online marketing and attract as many potential clients as you can.
To Summarize
As you see, creating a brochure for your vet clinic isn't complicated at all. With just an hour or two of your time and the help of this article, you'll be able to create one without much effort. All it takes is proper planning and editing so make sure that you arrange your thoughts and write down everything that you need to be included in it. After that, print as many copies as needed and start handing them out to potential clients who might need the services of a vet clinic like yours.
Advertisements
Visit our Shop for Lisa Parker merchandise!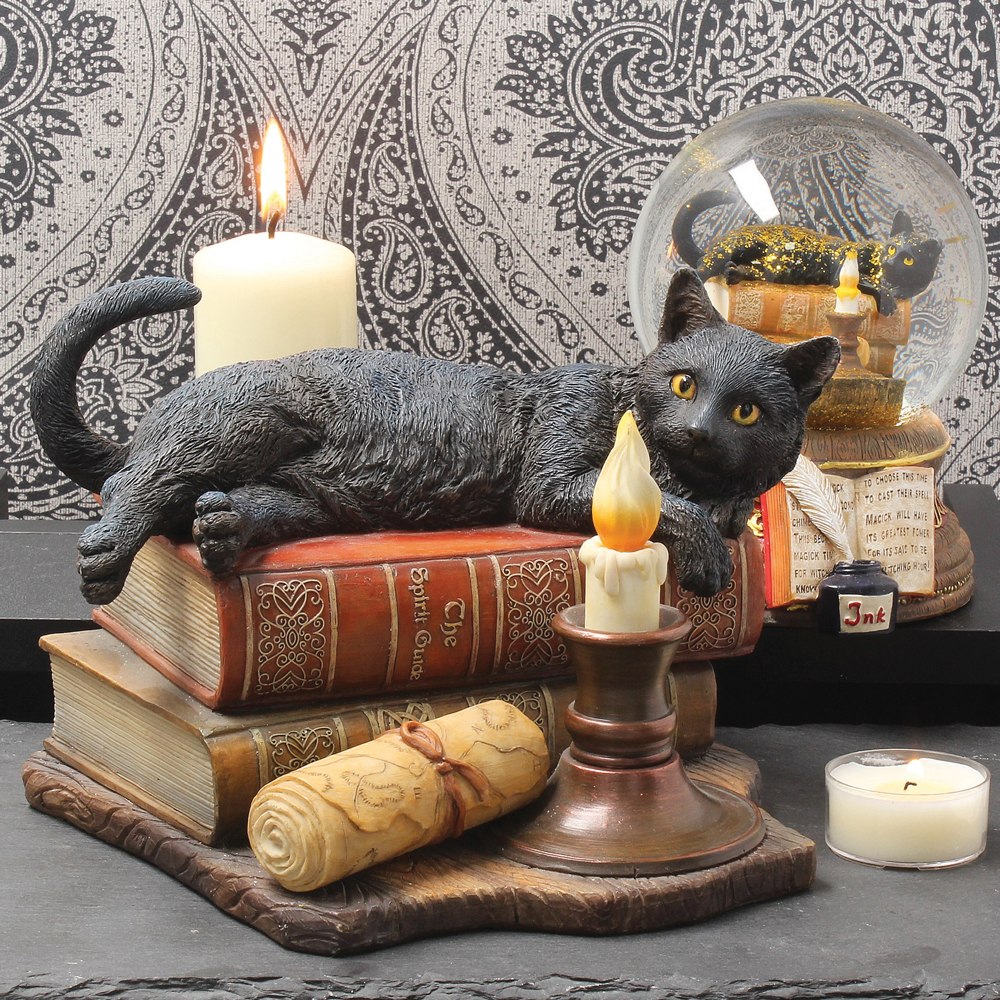 We regularly write about all things relating to cats on our Blog Katzenworld!
My partner and I are owned by five cheeky cats that get up to all kinds of mischief that of course, you'll also be able to find out more about on our Blog
If you are interested in joining us by becoming a regular contributor/guest author do drop us a message @ info@katzenworld.co.uk .