TAILs: The Animal Investigators of London
For children big and small (99- to 7-year-olds – not necessarily in that order)
Written by Martin Penny
Published by Black Spring Press Group HB, £14.99, 250 pp, 203 x 127 mm
ISBN: 9781913606398
Please don't release before launch date on
22nd March 2022 www.blackspringpressgroup.com
"One of the mice said something. I could see his lips moving. 'Secret?' I enquired.
'Hmm…' He seemed to be giving something his full consideration. 'Squeak says we should be called TAILs,' he said. 'It's quite appropriate.'
'What does that stand for?'
'
The Animal Investigators of London,' he explained.
That's awesome!' Dash cried … More nodding confirmed the decision.
'Henceforth, we will be known as TAILs.'
From Chapter 10, A Valiant Attempt
Martin Penny's delightful animal tale about what cooperation and respect for each other's differences can do to combat evil (big and small) is inspired by a real current affairs episode: the 'Croydon Cat Killer'. Beginning in 2010, residents believed a deranged individual was viciously killing felines in the area. Despite creating a taskforce, the Police couldn't identify the culprit. Eventually, they closed the case, blaming foxes.
/Continued…
But the animals living in the neighbourhood clearly had a different view, dictated by a very close personal interest in the matter. Confronted by the human world's shortcomings, they decide to take the lead where the humans left off…
The story is narrated by an unlikely hero, Yowl, a stray kitten who is found and adopted by a local family: "My name is Yowl. It's an unfortunate name: a direct result of the anguish I experienced as a kitten when forcibly separated from my mother before my eyes had even opened. Under the same circumstances, you'd probably yowl too."
Yowl meets all the inhabitants of the neighbourhood: the elderly and wise cats Flash and Diamond, the cool cat Ginger who 'never grows old' (very likeable but equally cowardly); Secret, the squirrel who is afraid of heights; Ally the Alsatian and his companion Patch; Digger the gossipy pigeon (Yowl writes, "Suddenly, there was wind, violent wind, blowing downwards on my head and ruffling my immaculate fur coat [Yowl is young and occasionally vain]. I turned quickly and therefore missed the landing of a fat pigeon inches ahead of me."). There is also a wise owl, Hewt, and a skulk of foxes headed by Big Red…
The happy narrative lurks with humour and wit in many page corners. So, when Yowl describes the six year-old girl in the family who adopts him, "Lucy turned out to be half the size of the other two humans who inhabited my closeted world … She seemed to defer on almost everything to the larger specimens, so I assumed they were in charge. There were times when the roles were reversed and Lucy was
shouting at them, her face bright red…" Or again, when he meets Diamond for the first time, "'Ah!' he replied. 'I'm a Persian'. I took a sharp breath. 'You come all the way from Persia?' [Yowl is rather cultured as he has learned to read from Lucy's books] 'No. I come all the way from Purley.' 'Where's that?' 'Not very far, really.' And when the criminal attempts of the Tall Man are foiled by the
animals' resourcefulness: "We could tell our target was getting frustrated. We frequently heard
ranting from inside the house, including several words that I hadn't learned from Lucy's books."
In addition to being a page-turner as the reader keeps wondering if the motley crew of animals will be successful where the humans have so dismally failed (and overcome the dangerous obstacles they inevitably find in the way) TAILs sends a very positive and much needed message to future generations; one of collaboration and tolerance. When Flash introduces Big Red to Yowl, he says, "We animals stick together. If we're in some sort of danger, everyone helps out. It doesn't matter if it's a dog with rabies, a cat with cat flu, or a madman with a knife, if affects us all. We foxes aren't your enemy. You can rely on us to help whenever you need us." One would be tempted to put the book not just in the 7+ category, but also in the one aimed at 'Heads of States around the World': apart from being very entertained, they would definitely benefit from reading this book!
About the author: Martin Penny is a cat lover originally from London, the son of a
BBC sound engineer who worked on the Goon Show, he takes after his mother who used to say, 'a home isn't complete without a cat'. The character of Yowl is based on
the tabby he got as soon as he left his parents' home. Later in life, for over ten years, Martin managed the flagship Oxfam Bookshop in Marylebone High Street (London) which under his stewardship became one of the most profitable Oxfam shops in the country. He has been living in Turkey since 2015 where he teaches English part-time. Ideally, this enables him to dedicate himself to his 'real' job as a writer. Already the author of a 7-book crime series, TAILs: The Animal Investigators of London is his first children's book. He has enjoyed the company of Yowl and his friends so much (the pleasure is mutual) that he's already writing a new adventure, Yowl and the Fugitive from Justice. It seems that Martin's brave and enterprising animal friends aren't going to leave us any time soon!
Advertisements
The full range of Necoichi raised bowls and accessory now available @ Katzenworld Shop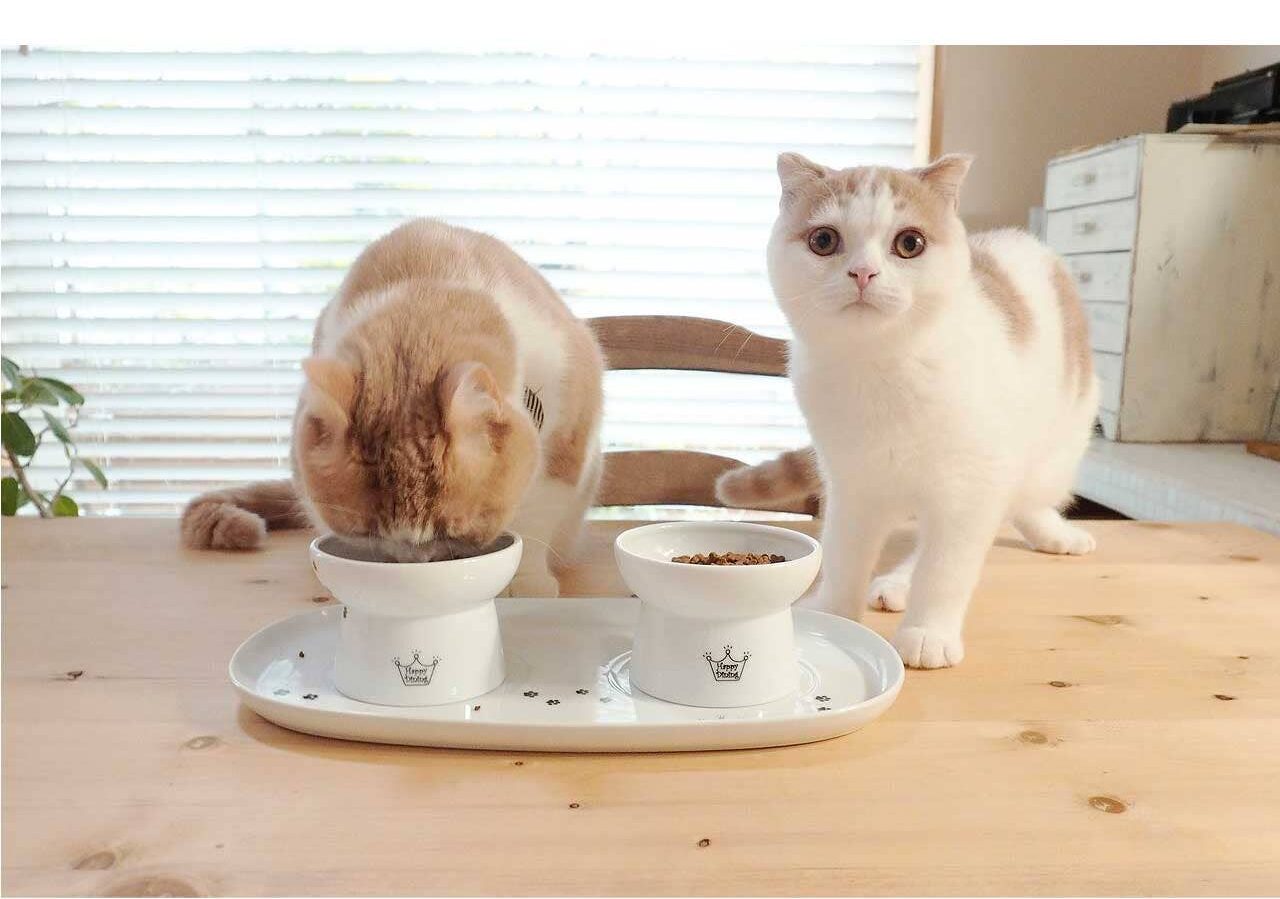 We regularly write about all things relating to cats on our Blog Katzenworld!
My partner and I are owned by five cheeky cats that get up to all kinds of mischief that of course, you'll also be able to find out more about on our Blog
If you are interested in joining us by becoming a regular contributor/guest author do drop us a message @ info@katzenworld.co.uk .