here are millions of different ways you can care for your cat and a million different ways to do it right. Just like shoes, there is not a one-size-fits-all when it comes to cat care. Here at Katzenworld, we know that caring for your cat is just as individual as your cat itself. During Pet Appreciation Week (6-12th June), we have compiled a list of the things we think are non-negotiables when it comes to pawfect pet care.
Provide your cat with clean water and fresh food 
This one might seem like a given, but it is also important that you clean your cat's food and water bowls daily with hot soapy water. Pet bowls are the fourth germiest thing in your house, not far behind the kitchen sink. If you wouldn't eat off the same plate twice, then you can't expect your cat to!
Make sure your cat gets enough exercise 
Healthy cats are happy cats! Cats are natural hunters and require exercise to stay happy. Cat obesity is the most common preventable disease in cats, so by giving your cat lots of playtime and exercise, you are minimising their risk of becoming overweight. 
Microchip your cat
If you have an outdoor cat, a collar with a tag is not always the safest option to ensure they don't get lost. Cats are known for their inquisitive nature, and collars can quickly become deathly choking hazards if your cat is prone to climbing. Microchips are tiny implants, around the size of a grain of rice, which is injected into your cat's skin to help identify them if they are ever lost or stolen. 
While we can only recommend you microchip your cat, it will soon be illegal not to in the UK with a new animal care plan that has been announced.  
Neuter your cat
To ensure you provide the best care for your cat it is recommended that you neuter them – especially if you let your cat roam freely outdoors. This protects your cat, and others, from having unexpected pregnancies. It also reduces the risk of spreading disease and makes your cat less likely to fight if it is male. 
Advertisements
The full range of Necoichi raised bowls and accessory now available @ Katzenworld Shop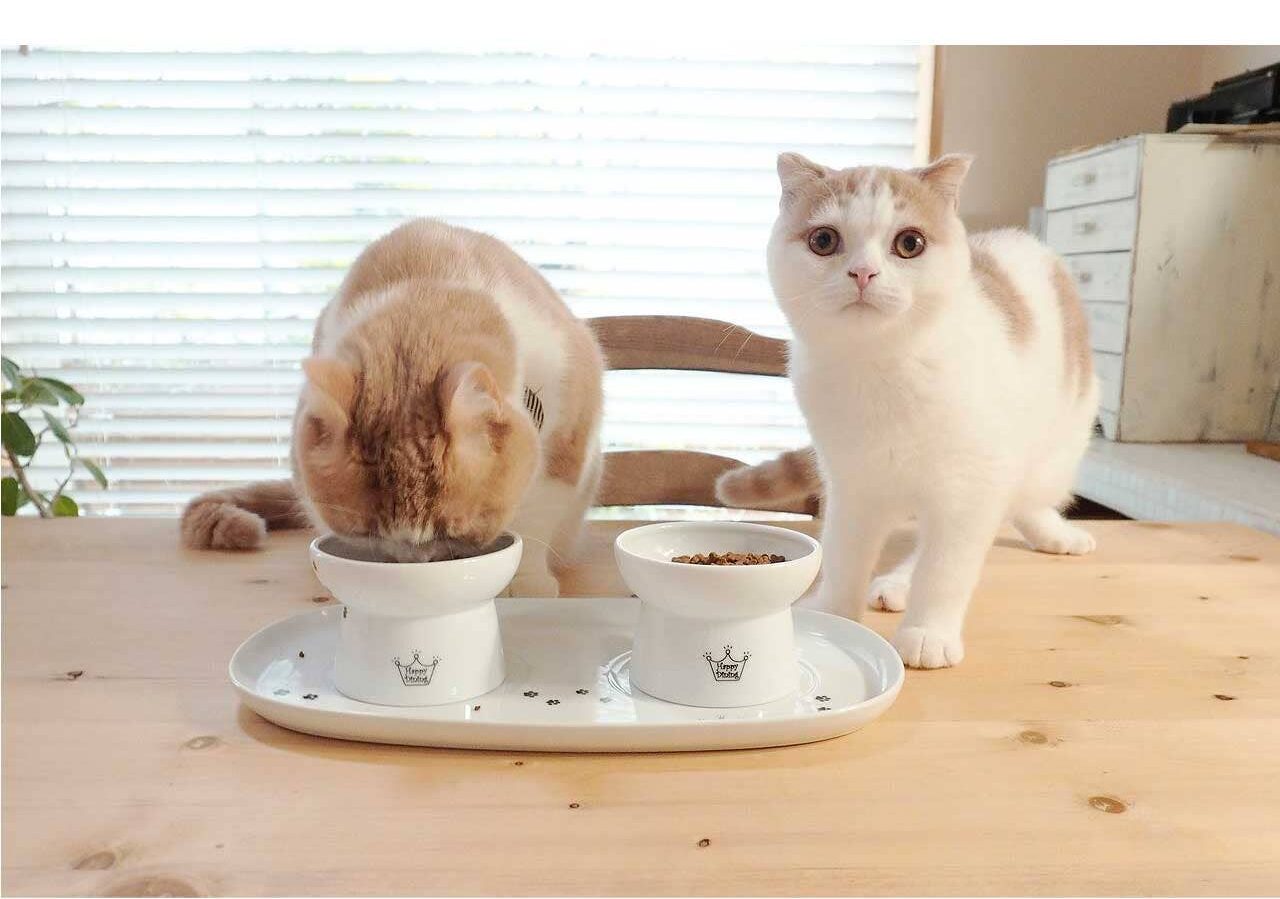 We regularly write about all things relating to cats on our Blog Katzenworld!
My partner and I are owned by five cheeky cats that get up to all kinds of mischief that of course, you'll also be able to find out more about on our Blog
If you are interested in joining us by becoming a regular contributor/guest author do drop us a message @ info@katzenworld.co.uk .