By 4Paws, a leading provider of pet insurance for dogs, cats and rabbits.
It's no secret that the pandemic has had a profound impact on individuals, families and businesses right across the UK.
Cat charities and organisations, in particular, have been drastically affected by restrictions — unable to welcome current and would-be cat lovers into their rescue centres, shelters, charity shops and more.
Remarkably, however, this hasn't stopped Brits adopting furry, four-legged felines into their families in record numbers. Let's take a look at some unique insights into lockdown cat ownership.
More families are now cat owners — and these are the most popular types of cat
Comparing the lockdown period with the previous 12 months, quotes for cat insurance increased by over 9.6%.
When it comes to the type of cat, the vast majority cross and mixed-breed cats — or, as we more commonly know them, 'moggies'. Pedigree cats are far less common than their canine equivalents.
In fact, moggies, cross-breeds and other types of mixed-breed cat accounted for 73.8% of all cat insurance quotes during the March 2020–February 2021 period. As for the pure breeds, the British Shorthair topped the lockdown pedigree pussycat popularity polls, followed by the Shorthair Tabby and the Ragdoll.
The top 10 most popular pedigree cat breeds in the UK:
1. British Shorthair
2. American Shorthair
3. Ragdoll
4. Bengal
5. Maine Coon
6. Persian
7. Siamese
8. Russian Blue
9. Sphynx
10. Scottish Fold
[Caption:
The British Shorthair, Britain's most popular pedigree cat
.]
Cat costs are up across the board
One result of increased demand for cat ownership: increased associated costs with coming to own a kitty.
When requesting a pet insurance quote, owners provide a cost paid for their cat. Taken all together, this data shows that the average price of purchasing a moggie increased by 35.3% from March 2020–Feb 2021, from £59.61 to £80.66.
The heightened costs for moggies may reflect a mixture of increased demand, additional running costs for rescue centres as well as reduced charity income during the pandemic.
The most expensive types of cat as revealed by the data are, unsurprisingly, pedigrees. Although many shelters do rescue and rehome pedigrees, a large number are raised by breeders to be sold.
The top 10 most expensive pedigree cat breeds in the UK:
1. Sphynx — £818
2. Scottish Fold — £740
3. Russian Blue — £674
4. British Blue Shorthair — £634
5. Snow Leopard Bengal — £567
6. Ragdoll — £561
7. Maine Coon — £529
8. Bengal — £472
9. British Shorthair — £331
10. Persian — £302
[Caption:
The coatless Sphynx topped the pedigree feline charts as the most expensive breed.
]
The most popular pedigree — the British Shorthair — increased in cost on average by 38.5%, from £239 to £331. The average cost of a Ragdoll, another popular breed, went up by £133 from (£428 to £561), or 31.1%, undoubtedly as a result of increased demand.
Very rare breeds — those with fewer than 1000 quotes for the whole year — are not included in this data to avoid skewing.
Richard Sharman, Commercial Director at 4Paws, commented: "Clearly, many families in the UK have seized the opportunity presented by lockdown to realise their cat ownership dreams — it's fascinating to see the picture painted out in numbers. The work of charities, shelters and rescue centres in helping our furry feline friends to find new homes, in spite of the pandemic, is awe-inspiring."
Advertisements
The full range of Necoichi raised bowls and accessory now available @ Katzenworld Shop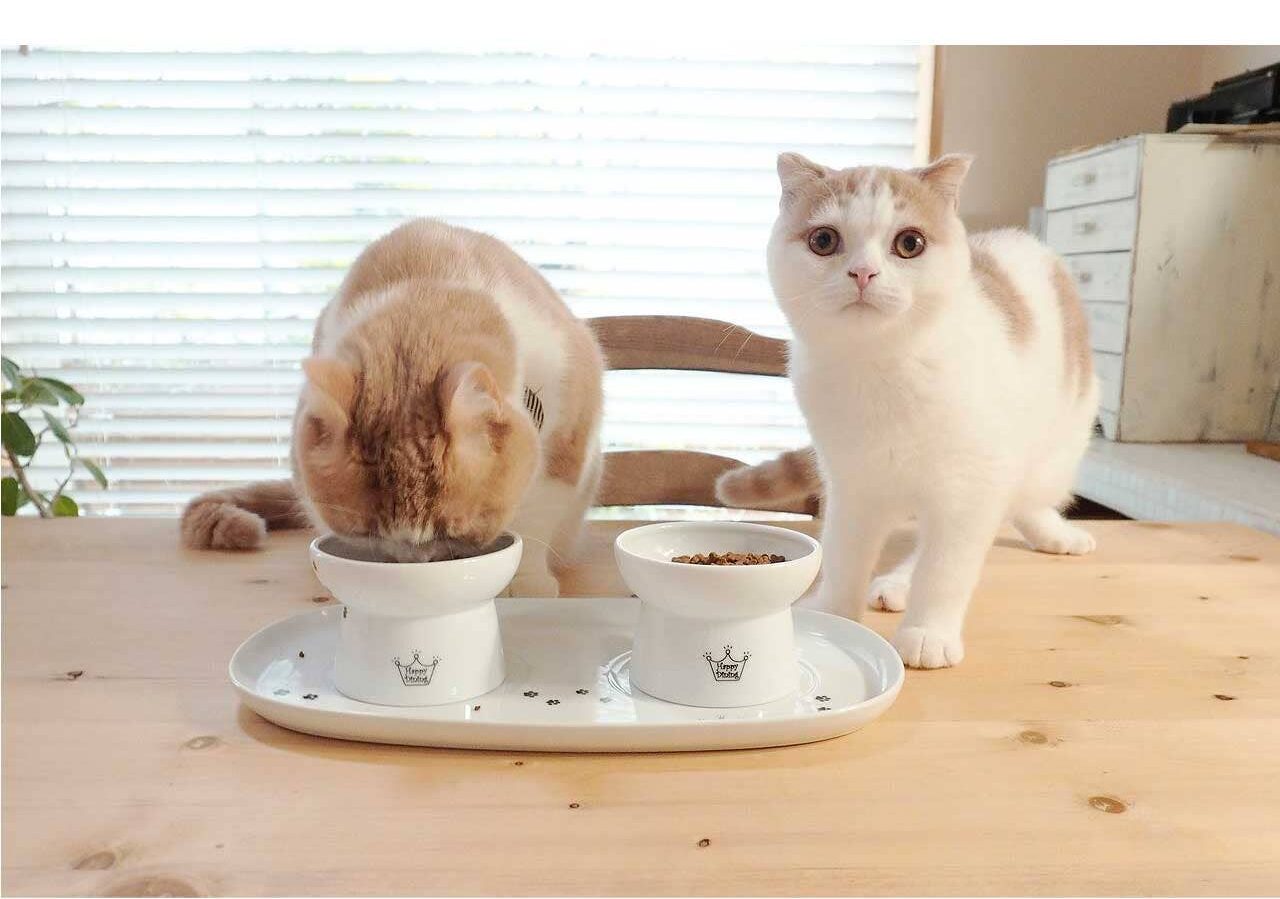 We regularly write about all things relating to cats on our Blog Katzenworld!
My partner and I are owned by five cheeky cats that get up to all kinds of mischief that of course, you'll also be able to find out more about on our Blog
If you are interested in joining us by becoming a regular contributor/guest author do drop us a message @ info@katzenworld.co.uk .