Kent, UK Spring 2021 – The Aspinall Foundation, in collaboration with Parc Safari, Imire Rhino and Wildlife Conservation and Ethiopian Airlines, are delighted to announce that they have successfully translocated two cheetahs from Canada to Zimbabwe as part of their ongoing Back To The Wild initiative.
This project is the first of its kind for Zimbabwe, which has never before received captive-bred cheetahs for rewilding.
The Zimbabwean government has supported the project every step of the way and have been instrumental in the success of the translocation.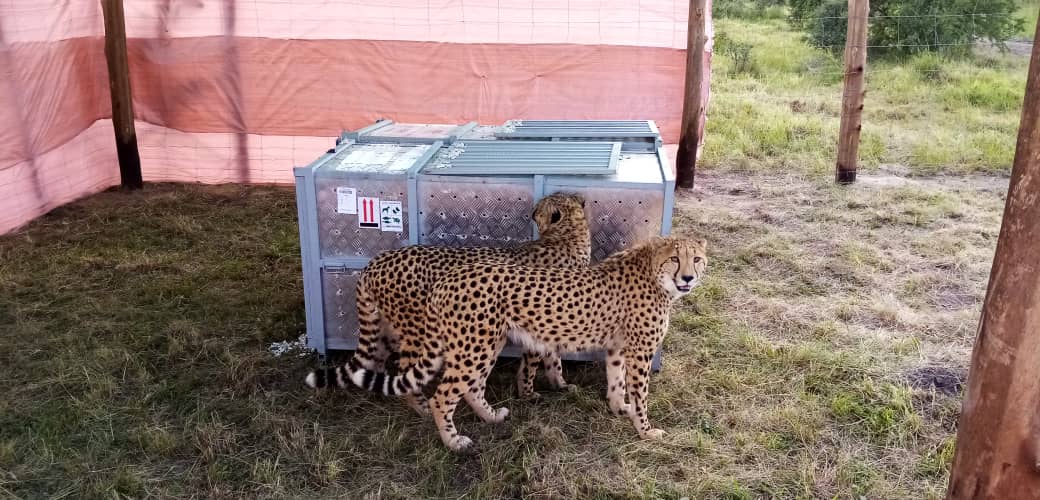 The cheetahs, two brothers named Kumbe and Jabari, boarded a Boeing 787-9 Dreamliner last Saturday, in specially-designed transport crates at Toronto Airport and arrived safely at Imire after a 30-hour journey.
The journey went flawlessly: both brothers remained calm and comfortable throughout the flight and they maintained contact with each other using cheetahs' distinctive bird-like chirps and calls. They did not need to be sedated.
Kumbe and Jabari will now spend 60 days in a quarantine boma – a large plot of land which will allow them to acclimatise to their new life under the African sun. They will quickly lose their thick winter coats which protected them from the cold Canadian weather and while in this boma they will practice and prepare for their first hunt.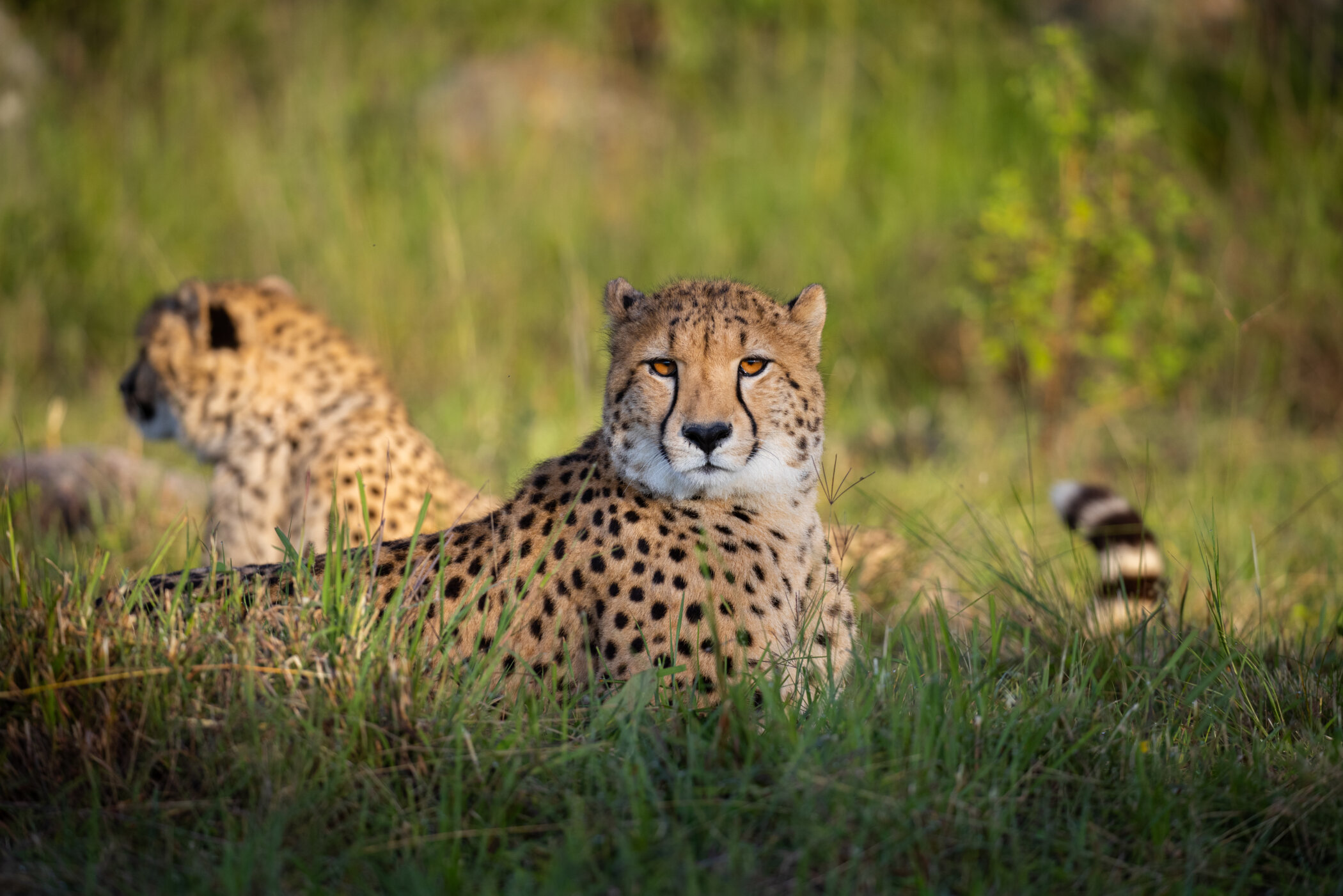 Upon release from their quarantine boma, they will move into Imire's 4,500 hectare reserve, where they will encounter wild game.
Previous Aspinall Foundation rewilding projects show the cheetahs' natural instincts will now kick in and they will begin successfully hunting. When they have mastered hunting independently, Kumbe and Jabari will be introduced to female cheetahs, allowing them to contribute their valuable genetics to the local metapopulation.
The key objective of the project will be to establish a breeding population of cheetah at Imire for the purposes of contributing to the genetic diversity and to assist in repopulating other reserves in Zimbabwe. Imire is passionate about making meaningful contributions to conservation and increasing the population of key species such as cheetah and black rhino.
Damian Aspinall, Chairman of The Aspinall Foundation commented: "I would like to thank our incredible partners at Parc Safari, Imire, and Ethiopian Airlines. We have made history together and this groundbreaking project marks the start of the revival of the Zimbabwe cheetah population."
The project team have been preparing for the cheetahs' arrival for a year, with the COVID-19 pandemic threatening to derail the move multiple times. However, thanks to the dedication of the project partners, the team was able to safely translocate Kumbe and Jabari to their rightful place in the wild.
Advertisements
Click to visit our Shop for the hassle-free Zen Clippers!
Reilly Travers, Park manager and head of Anti Poaching Operations at Imire spoke passionately, adding: "It is an incredible privilege to participate in something that is groundbreaking, something that you can really get your teeth into and make a significant difference to the cheetah population. It is my lifelong dream to make as much of a difference to conservation within Zimbabwe as I possibly can. I think this project is a massive step forward and I am really proud to be part of this team."
We regularly write about all things relating to cats on our Blog Katzenworld!
My partner and I are owned by five cheeky cats that get up to all kinds of mischief that of course, you'll also be able to find out more about on our Blog
If you are interested in joining us by becoming a regular contributor/guest author do drop us a message @ info@katzenworld.co.uk .