Hi everyone,
We have once again teamed up with our friends at PetSafe® to give you all a chance to win one of the PetSafe® Drinkwell® Butterfly Pet Fountains
The attractive fountain has a 1.5 Litre capacity and continuously circulates and filters your cat's water, encouraging them to drink more while carbon and foam filters keep the water clean and odour-free.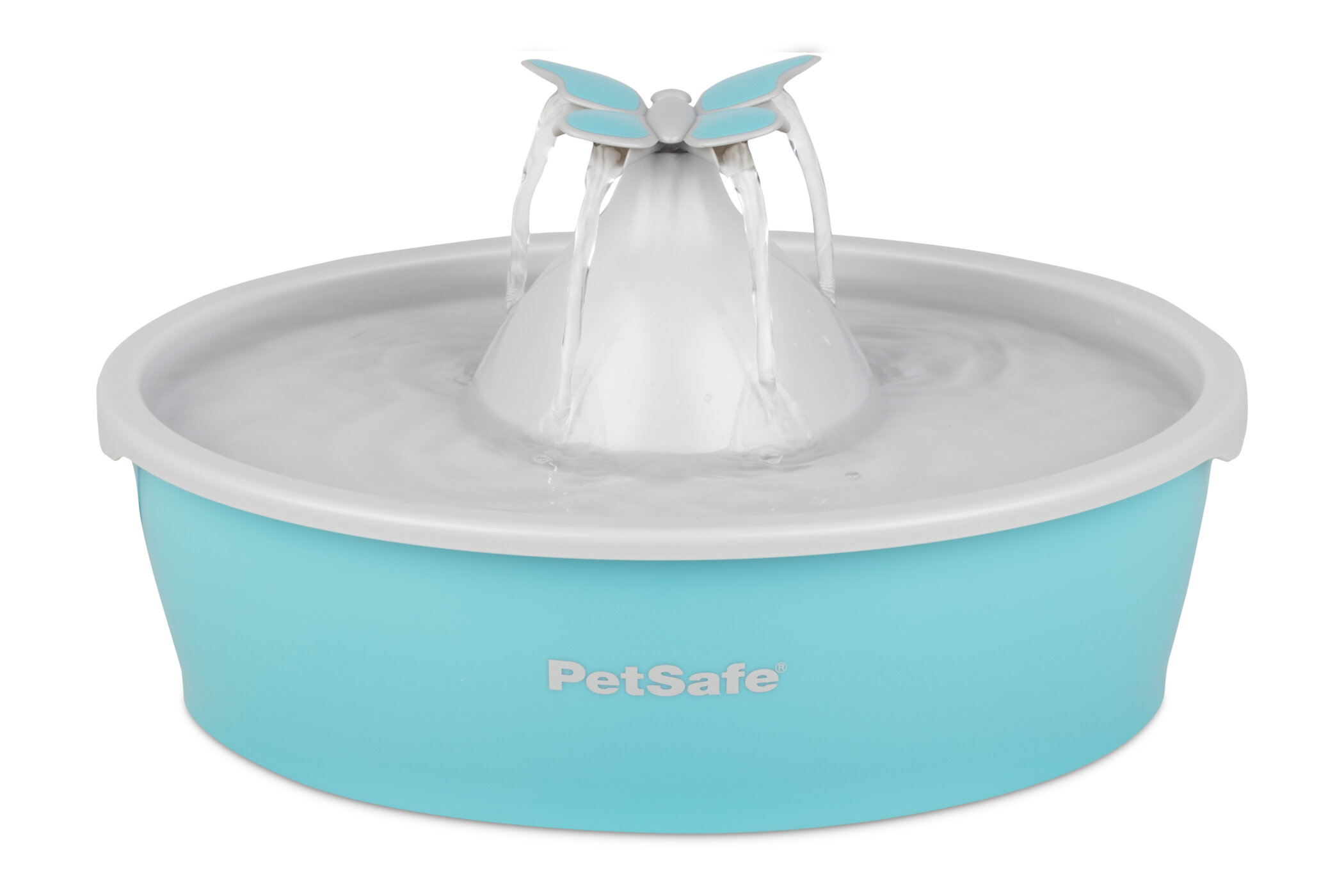 The fountain has a whisker-friendly bowl design and an optional butterfly topper, a fun decorative element that produces four free-falling water streams; alternatively it can be removed to provide a quiet, bubbling flow.
The BPA-free plastic fountain is specifically designed with no hard-to-reach crevices to clean, allowing you to spend more quality time with your cat.
So how can you take part in the giveaway? Simply enter through our giveaway tool below:
The giveaway is open from today until the 25th of August 2020 at 12.00 mid-day UK time.
Thanks,
Marc
We regularly write about all things relating to cats on our Blog Katzenworld!
My partner and I are owned by five cheeky cats that get up to all kinds of mischief that of course, you'll also be able to find out more about on our Blog
If you are interested in joining us by becoming a regular contributor/guest author do drop us a message @ info@katzenworld.co.uk .