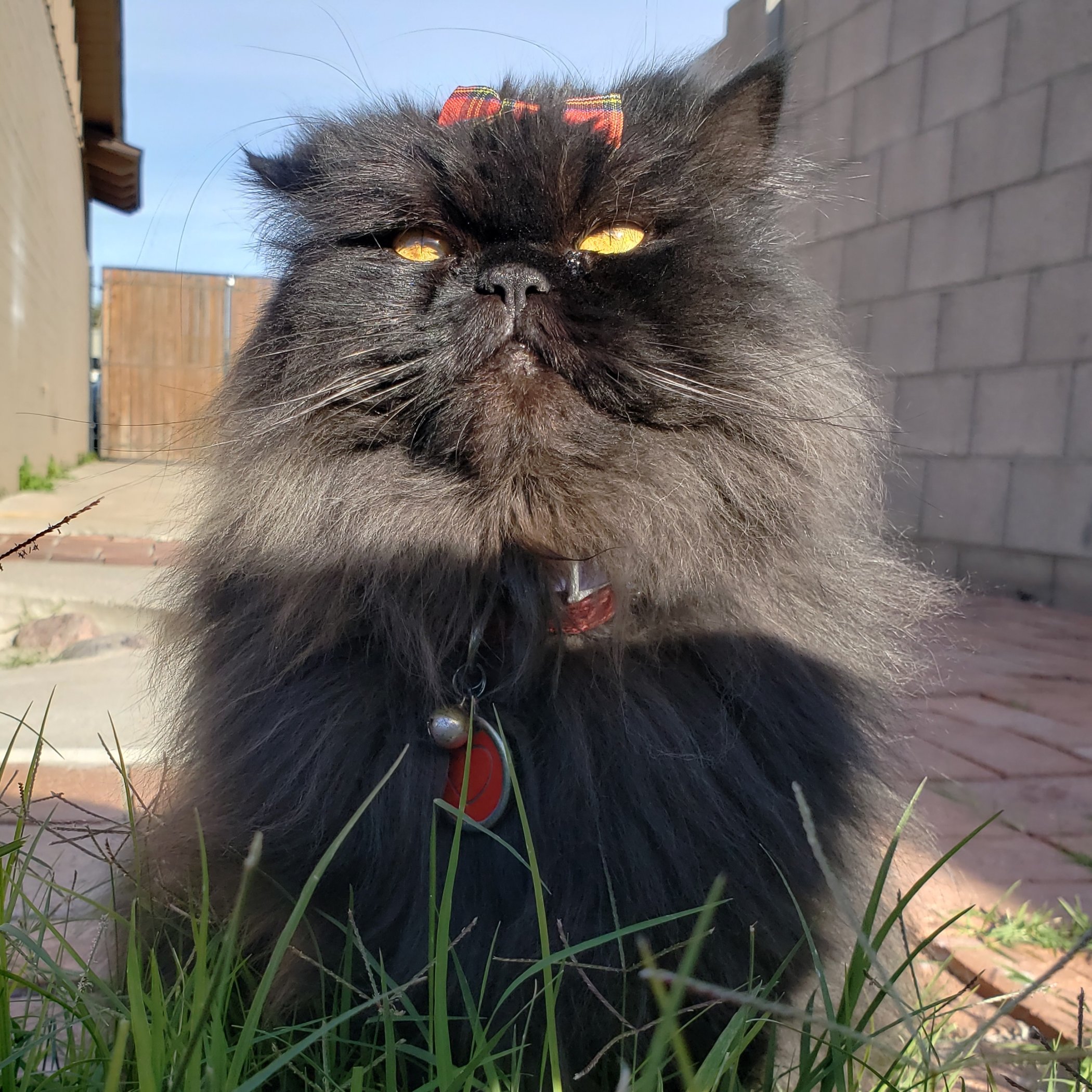 Hello again my friends,
The world has a new normal and we have heard statements like "The time for further action is now," Stay-at-home because of Covid-19. My family has been doing the right things like Staying home and washing their hands, but what about animals like me? I'm scared for my friends and neighbors animals besides me. I have been busy searching for the best of the best vet to answer this question .
Veterinarian Dr. Zac Pilossoph, a Long Island, NY born about Covid-19 and pets. He has been nationally recognized and is a veterinary medical professional. A top graduate of Tufts University Veterinary School of Medicine with postgraduate focused training in E/CC and Neurology/Neurosurgery at two of the most prestigious programs in the country, and a young multidimensional serial entrepreneur.
He has rapidly and single-handedly crafted a new wave of diverse global evolution and empowerment. In addition to launching several novel platforms in the extremely relevant mental wellness field, as well as establishing himself as one of the premier global veterinary cannabis educational experts, Zac is simultaneously positively advancing the clinical veterinary industry in many more ways than one.
I know you are all waiting for what Dr. Zac Philossoph said about us animals getting Covid-19 and what do we do..
So here it is….
Hopefully, it is good news for me about Covid-19 so I don't have to live in a soda box..
Okay for real now,,, here is what Dr. Zac Philossoph said…
1. What is a civet and how does that relate to new findings on COVID-19 (SARS-CoV2) and cats?
During the last SARS-CoV event in 2003-04, it appears the virus originated in the bat species, which held it in its population until it was able to mutate to another species known as a civet – a suborder mammal that often gets referred to as cat but are not part of the feline family. The civet is assumed to have allowed for a transfer of the virus to humans. This historical understanding gives us the knowledge that these may have had a role in the last SARS-CoV spread.
2. Can a dog contract or transmit COVID-19?
There is no evidence that canines can contract or transmit COVID-19. In rare cases, a dog could act as a passive carrier and spread the virus if it, for example, was able to survive on top of his fur after an infected person spread their respiratory droplets on the dog. However, your dog would not be infected and the odds of contracting the virus from a passive source like a dog's fur are very slim.
3. Can I give my cat COVID-19 and/or can they give me COVID-19?
If you were to test positive for COVID-19, human to cat transmission is suspected to be possible – but it's not confirmed. To date, no cases of cat to human transmission have been reported and while there have been suspected cases of human to cat transmission this has not been confirmed as possible. So in essence at the moment they could be a passive carrier similar to dogs but have not been confirmed as active carrier
4. What are the necessary precautions I should take to protect my furry family members?
The same principles that we're taking for human protection should be applied to furry family members – cats and dogs alike. Keep your pets away from animals or people outside of your home, keep an eye on your pet's behaviors, avoid any opportunities for exposure to respiratory secretions and, if you suspect they're showing symptoms, don't be afraid to pick up the phone and talk with your veterinarian
Whew… I'm relieved to hear this news,,  especially the part about snuggling!!
Let's all of us do our part to get through this pandemic like Stay home and snuggle your pets so we can get back to our lives.
Thank you for taking the time to read my article and hope this information gave you some peice of mind and Thank you to Dr. Zac Philossoph for your knowledge and helping me understand more about this pandemic.
Hope to see you all again soon don't forget to visit my sites and would really like to hear from you. Leave me a comment and tell me about your pet.
Love
Angel's Eyes-Persian
Website:
Healthy Paw Pets Insurance – Healthypawpetsinsurance.com
Facebook- @Angel's Eyes-Persian
Instagram- – @angeleyespersianlife
Twitter- https://mobile.twitter.com/KnicelyLisa
Angel has a big personality with a big heart. She was born September 24, 2013 in Chicago. She is very smart and learns anything by showing her once. She has won 12 photos contest and also has done advertising for pet tags for A Pets Life. She will play with any toy and would make a great product tester for toys.