Dear Santa; this year I would NOT like…
Why Christmas is the worst time of year to get a new pet
Christmas is nearly here and many children (and grown-ups alike) might be asking Santa for a cuddly puppy, cute kitten or big-eared bunny. However, before Santa loads his sleigh on Christmas Eve, vet charity PDSA is asking prospective owners to think twice about getting a new four-legged friend during the festive season.
PDSA Vet Olivia Anderson-Nathan said: "Pets can be a rewarding addition to a family, but they do require plenty of commitment. Do lots of research before taking on a pet at any time, and consider if Christmas is the best time for a new pet to settle into your home.
"Introducing a new pet during the hustle and bustle of Christmas can be more stressful for them. Extra noise and activity can worry pets who are in novel surroundings and would prefer peace and quiet while settling into a new home.
"Plenty of festive distractions, such as presents, parties and visitors, can mean you'll struggle to give new pets your full attention. Many Christmas activities can also pose a danger to inquisitive pets, who may end up swallowing discarded wrapping, ribbon and bows, making a meal of small toys, or getting their paws on toxic foods or plants. Younger pets like kittens and puppies are especially likely to get into trouble without close supervision."
Another big area of concern is when pets are given as surprise gifts. Olivia continued: "Someone receiving a pet as a present may not be prepared for how much time, money or responsibility being a pet owner involves. The novelty of a pet as a surprise gift can quickly wear off and the new owner may not be fully committed to providing a lifetime of care. Giving pets as gifts can lead to those same pets being sadly given up to shelters when reality sets in."
If you know someone who wants a particular pet, a more suitable Christmas present might be a book about their preferred animal. Then they can read up on everything that pet needs to be healthy and happy and make an informed decision themselves. Or if you know someone who'd love a pet but now isn't the right time for one, consider sponsoring an animal on their behalf.
Olivia added: "Owning a pet can be rewarding and immensely enjoyable, but it takes a lot of commitment, so I always recommend researching thoroughly first, and making sure you have enough time to dedicate to them if you are going to take on a pet over the festive period."
PDSA's 'Get PetWise' interactive quiz can help you decide whether taking on a pet would be suitable for your lifestyle and circumstances www.pdsa.org.uk/pawsfirst.
PDSA is the UK's leading vet charity. We're on a mission to improve pet wellbeing through prevention, education and treatment. Support from players of People's Postcode Lottery helps us reach even more pet owners with vital advice and information. www.pdsa.org.uk
Advertisements
The full range of Necoichi raised bowls and accessory now available @ Katzenworld Shop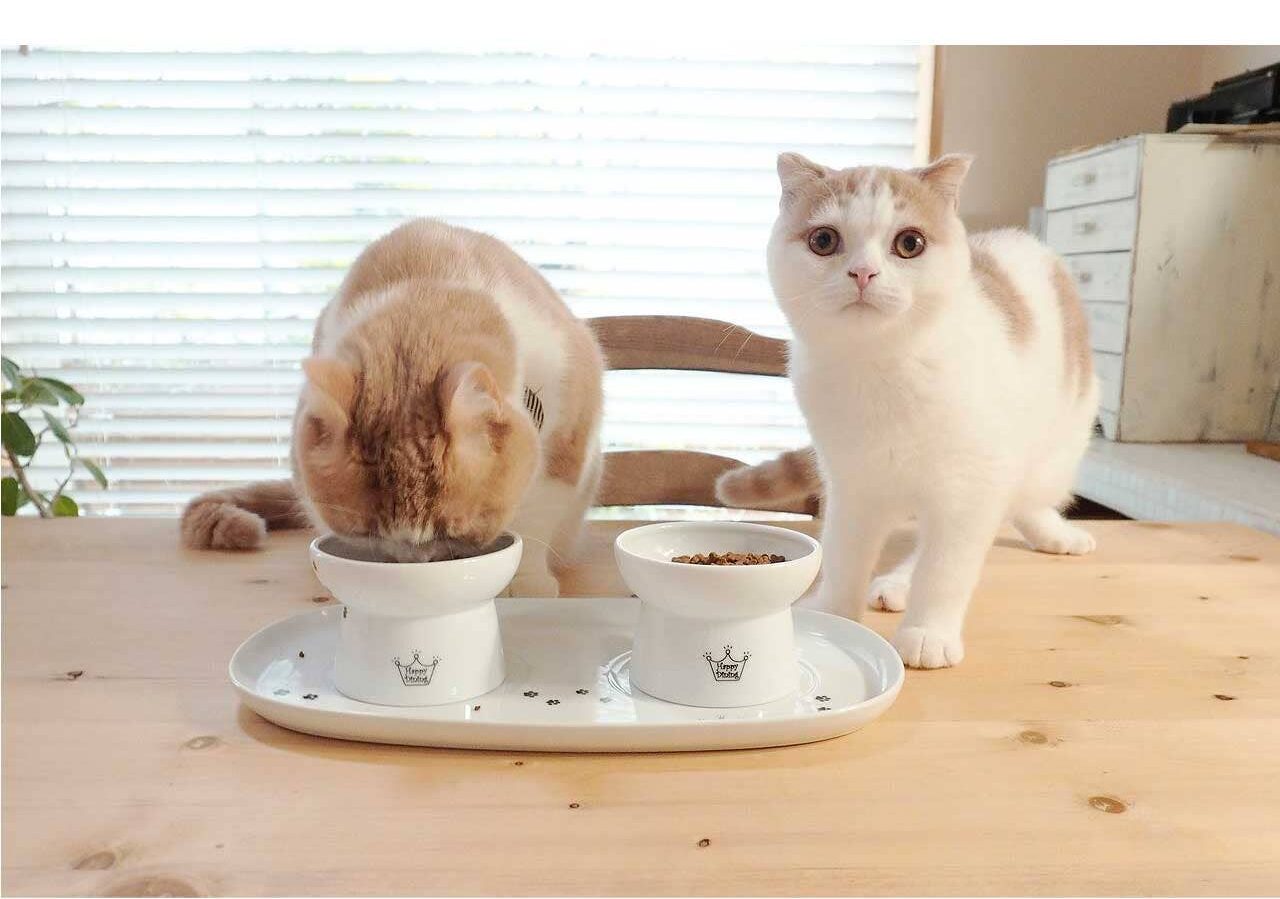 We regularly write about all things relating to cats on our Blog Katzenworld!
My partner and I are owned by five cheeky cats that get up to all kinds of mischief that of course, you'll also be able to find out more about on our Blog
If you are interested in joining us by becoming a regular contributor/guest author do drop us a message @ info@katzenworld.co.uk .