ProtectaPet Reveals New Brand and Logo
ProtectaPet, the international leader in cat fencing solutions, launches its new brand identity, redesigned logo, and website today Saturday 26th October. The date is significant in the cat world as the launch is planned on the same date as the 'World Cat Show' – which this year takes place in Germany – and also on the same date, the 'Supreme Cat' show – which takes place annually at the NEC in Birmingham, UK. These brand and logo changes come at a time when the company is evolving its product offerings to include 'catios' and expanding its international reach with the recruitment of further European distributors.
Dr. Eve Davies, Communications Director, says 'The concept of ProtectaPet started from our home in Stoke on Trent when we lost our cat, Lola, in a road traffic accident. We cat-proofed our garden to keep her brother Leo safe and quickly realised that feline tragedy when free-roaming is completely preventable. Since 2012, our innovative cat fencing products have kept over 10,000 cats safe in the UK alone, with further distributors in Germany and the Netherlands'
Eve, who recently completed the Goldman Sachs Small Business programme plans on taking the business from strength to strength. 'Our new website and brand identity better reflect the benefits of safe outdoor access for cats by incorporating nature found in the garden such as birds, snails and butterflies. The cat logo with contrasting fauna represents our market-leading position and clearly demonstrates the peace of mind and reassurance that we bring to our customers when providing the optimum balance of safety and wellbeing for their pets.'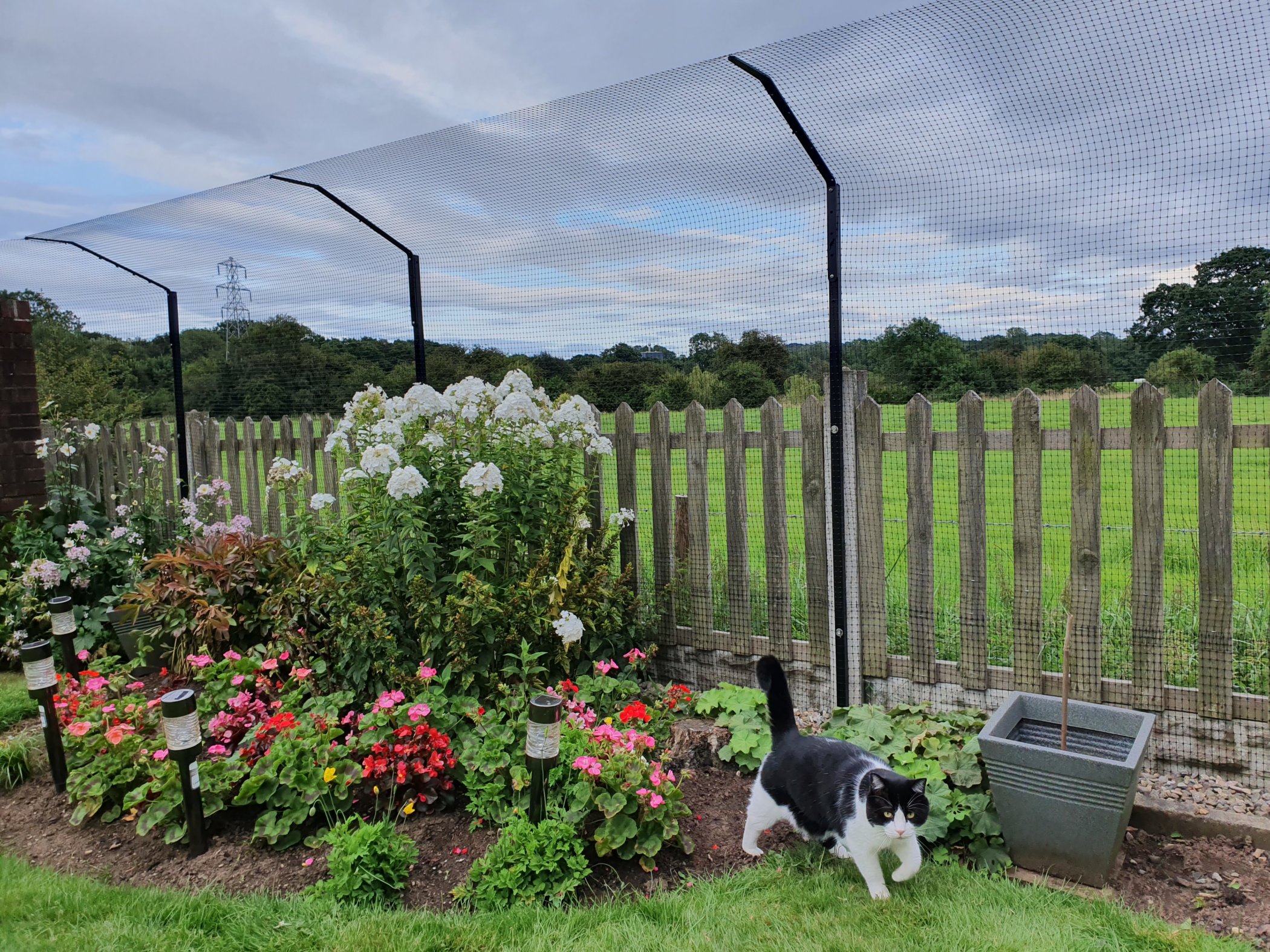 Designed by Stoke on Trent agency, Plink Fizz, the new brand and logo will work seamlessly across digital and physical channels, to evoke feelings of pet and owner wellbeing. While the name of ProtectaPet remains the same, the new brand and colour palette reflect the visionary path this company has taken with products design in a suburban garden in Stoke on Trent to gardens of all sizes and features across the world.
Advertisements
Visit our Shop for top-quality cat toys and cat lover products!
We regularly write about all things relating to cats on our Blog Katzenworld!
My partner and I are owned by five cheeky cats that get up to all kinds of mischief that of course, you'll also be able to find out more about on our Blog
If you are interested in joining us by becoming a regular contributor/guest author do drop us a message @ info@katzenworld.co.uk .