First-Ever Cat Convention in Seattle Announced
Seattle Humane and Seattle Meowtropolitan partner to bring together up to 5,000 cat lovers in what is anticipated to be largest cat convention in Pacific Northwest.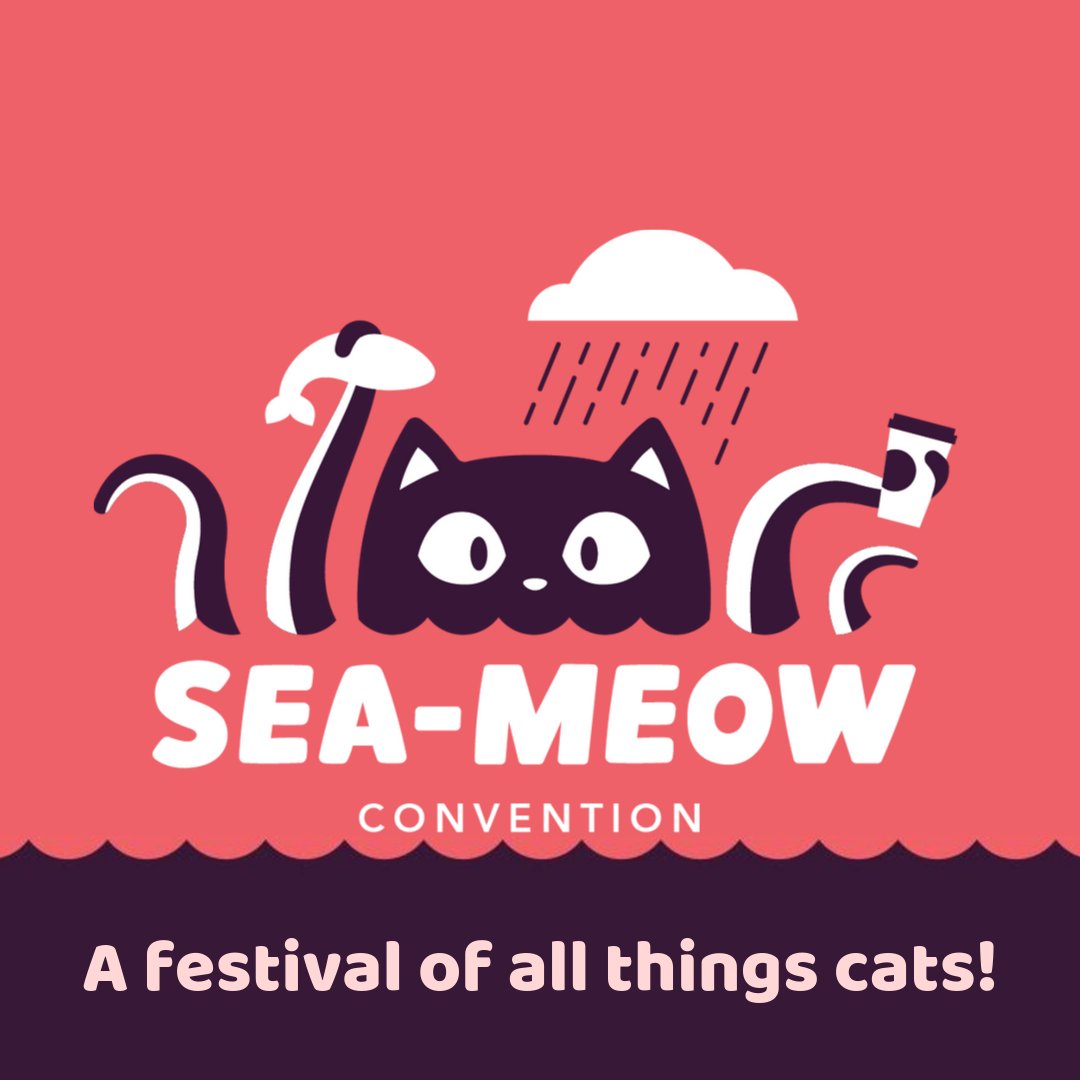 Attention all feline enthusiasts — the time is meow for Seattle's first-ever cat convention! Up to 5,000 attendees are expected later this month at Sea-Meow Convention, a weekend-long celebration of all things cat that is sure to leave kitty lovers feline fine.
In addition to announcing what is anticipated to be the Pacific Northwest's largest cat convention, Sea-Meow Convention has also named Seattle Humane as its official charity beneficiary, with $5 of each ticket sale going to the region's largest animal shelter, which finds families for about 4,500 homeless cats each year.
This specatular event will be held from 10 a.m. to 5 p.m. on both Saturday, Oct. 26 and Sunday, Oct. 27 at the Seattle Center Exhibition Hall. General admission tickets range between $15 for children's admission to $40 for a two-day adult pass, and they can be purchased at www.seameowcon.com.
Attendees who make the trek to the mecca of cat people can expect a furbulous festival that includes such purrfections as:
a cat meowing contest,
nearly 100 cat-themed vendors,
workshops on such subjects as clicker training for cats,
a cat cafe,
introductions to adoptable cats,
yoga with cats,
panels on such topics as how to make your cat famous on Instagram,
cat cosplay,
and such venerable feline celebrities as Instagram star BenBen CatCat and music icon Moshow the Cat Rapper.
"Sea-Meow Con will have it all," said Andrew Hsieh, one of the convention's co-founders. "Cat fashion, cat art, cat music, celebrity cats, workshops, seminars, experts from rescues and charities — they'll all be under one roof."
Hsieh pounced on the cat scene in 2015 when he opened Seattle's first cat cafe, Seattle Meowtropolitan, and he said it seemed a logical next step to create the region's biggest cat-lover pawty. (Seattle Meowtropolitan is a co-producer of the convention, along with the Meowtropolitan Foundation.)"
"It's about time we have a cat convention in Seattle," Hsieh said.
Seattle Humane officials agree.
"We here at the shelter count ourselves among the most enthusiastic of cat enthusiasts, and we're incredibly excited to participate in an event that celebrates this particular community," said Lisa Drake, Chief Operations Officer at Seattle Humane.
Other participating animal welfare organizations include Regional Animal Services of King County, Emerald City Pet Rescue, Seattle Area Feline Rescue, The Paw Project, The Kitty Korner, Snow Leopard Trust, Canopy Cat Rescue, Vet Techs Without Borders, Pasado's Safe Haven, Feral Cat Project, Whisker City Seattle, The International Cat Association, Meow Cat Rescue, Feral Cat Sanctuary, The Rainier Animal Fund, Kitizen Science, and Community Cat Coalition.
For more information about the convention or to stay tuned for more exciting scheduling announcements, visit www.seameow.com.
SEA-MEOW CONVENTION'S MISSION:
"Our mission is rooted in helping cats by bringing together all of the cat people under one roof and supporting feline organizations around the United States in meaningful ways. We aim to connect our community, educate, spread feline awareness, inspire people to participate in the animal welfare community, and, of course, get a bunch of cats adopted!"
ABOUT Seattle Humane
Founded in 1897, Seattle Humane proudly promotes the human-animal bond by saving and serving pets in need. We provide adoption services 7 days a week, plus pet workshops and training, a pet food bank, a low-fee spay/neuter surgery program, humane teen club, a visiting pets program and more. Seattle Humane is located in Bellevue, at 13212 SE Eastgate Way. For directions and more information, visit www.seattlehumane.org or call (425) 641-0080.
Advertisements
Visit our Shop for top-quality cat toys and cat lover products!
We regularly write about all things relating to cats on our Blog Katzenworld!
My partner and I are owned by five cheeky cats that get up to all kinds of mischief that of course, you'll also be able to find out more about on our Blog
If you are interested in joining us by becoming a regular contributor/guest author do drop us a message @ info@katzenworld.co.uk .