Have you all had your pets involved in your wedding or would you involve them if you were to get married? 🙂
A survey commissioned by The Insurance Emporium revealed that pets featured as a wedding guest in almost half of weddings.  Over 40% of those surveyed even said the pet had been the star turn of their wedding, with animals getting up to all sorts of entertaining capers**.
Having a pet at a wedding did not come cheap, however, with an average of £276.74 being spent on the pet's wedding outfit, food, accommodation and travel.  Almost half of the wedding pets had their own wedding outfit; and a quarter even went along to the honeymoon.
Dogs were man's best friend when it came to wedding pet of choice, with cats quite some way behind.  Pigs, horses and snakes were all in the top 5 wedding pet guests too.  On the more unusual end of the spectrum were ducks, monkeys, tortoises and iguanas.
43% of those in the survey viewed the pet as Guest of Honour.  Nearly a third saw their pet as Best Man and a quarter saw them as Bridesmaid.  Significantly, almost a third said their pet did a better job than a human counterpart.
The Insurance Emporium's Chief Executive Officer Francis D Martin said:
"As a pet owner myself, I know that pets are like a member of the family.  A wedding is one of the most special days in a person's life, so it's only natural that some people want their beloved pets to be there too – even if they can sometimes be a bit unpredictable!"
Advertisements
Visit our Shop for top-quality cat toys and cat lover products!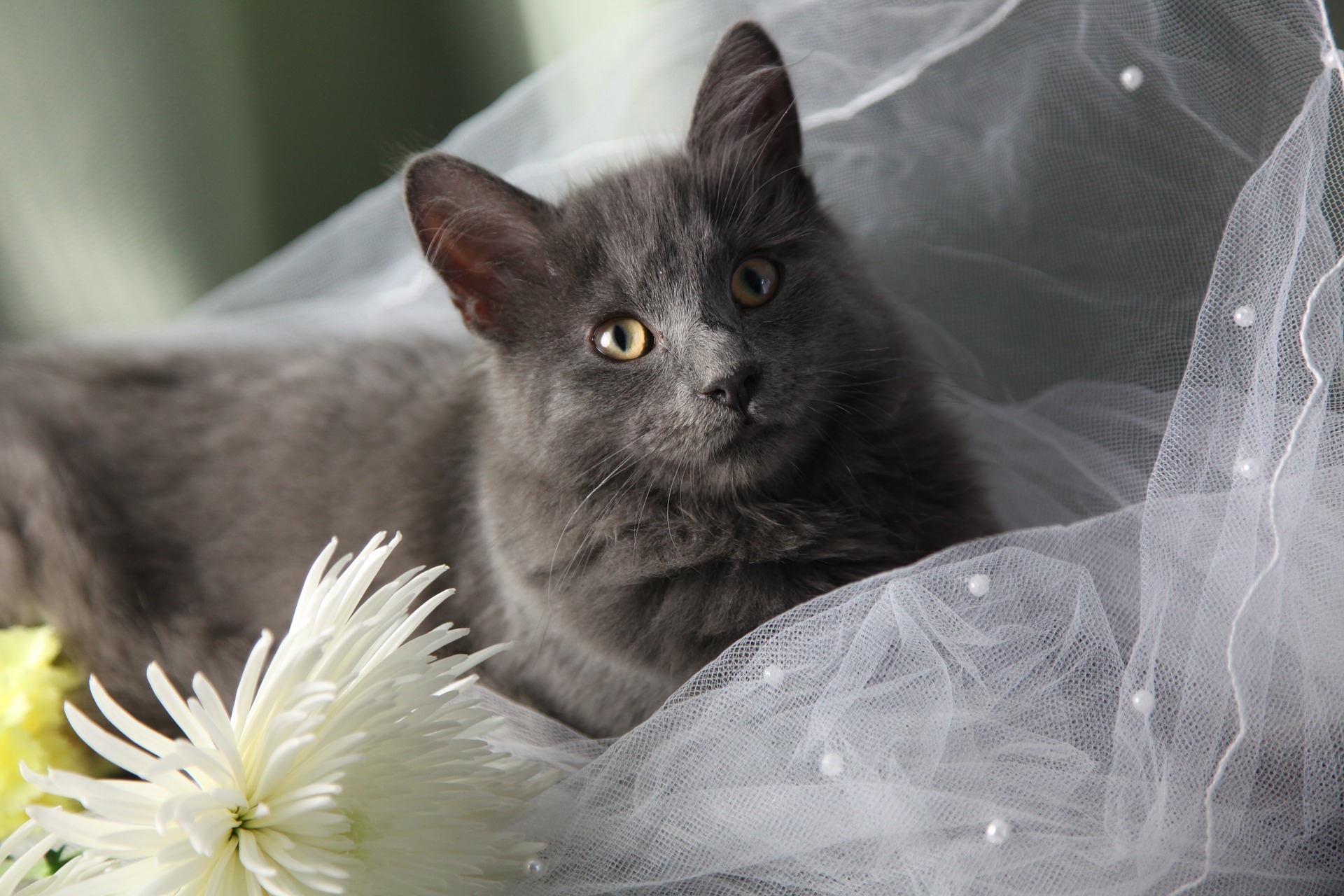 We regularly write about all things relating to cats on our Blog Katzenworld!
My partner and I are owned by five cheeky cats that get up to all kinds of mischief that of course, you'll also be able to find out more about on our Blog
If you are interested in joining us by becoming a regular contributor/guest author do drop us a message @ info@katzenworld.co.uk .