One of my favourite places to visit is the Toronto Zoo.  It's the largest zoo in Canada, spanning 710 acres with over 5000 animals from around the world. During my most recent visit I had a great time photographing the Amur Tigers.
The seven year old siblings Kira (female) and Vasili (male) arrived at the zoo last fall. Since 1974, there have been 19 Amur tigers born here.  They're the largest of the big cats. 
This looked like the male tiger Vasili because he was the largest of the two.
My mom started talking to him, so he stopped to look at us.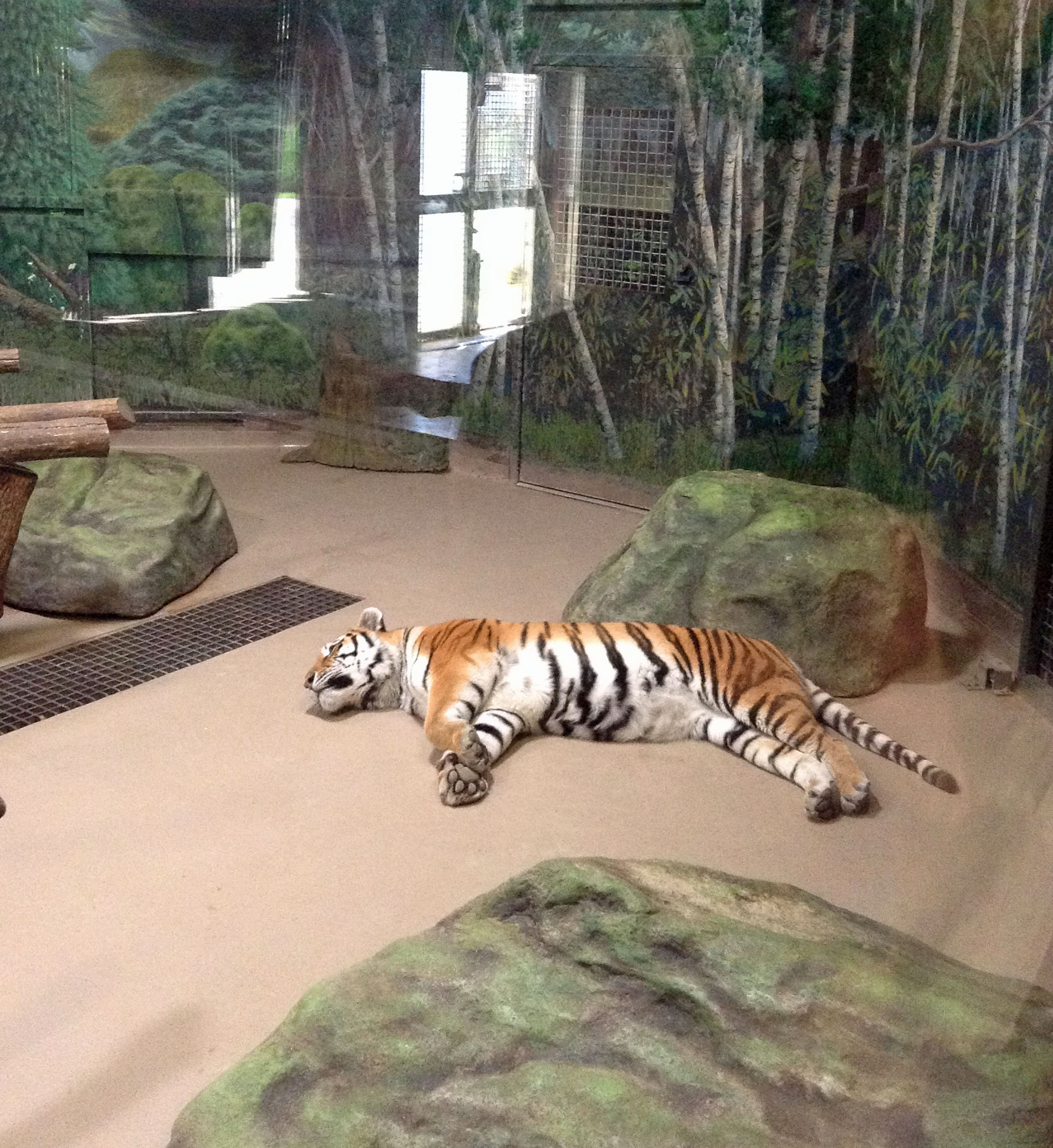 This photo was taken during my June visit.  It was a hot and humid day, so the tigers just wanted to sleep.  It gave me a chance to get a good look at their markings and large paws.
I thought they looked similar to the Sumatran tigers, but with a closer look I saw that they are different.  Their orange colour is paler and the black stripes are spaced further apart.  They're also much heavier.
I followed Vasili indoors where he looked at his breakfast leftovers and then decided to take a nap.
Back outside I found Kira on the other side of the enclosure.  They had their separate areas.
I was so close, I felt as if I could reach out and touch her.
She kept coming back for more photos.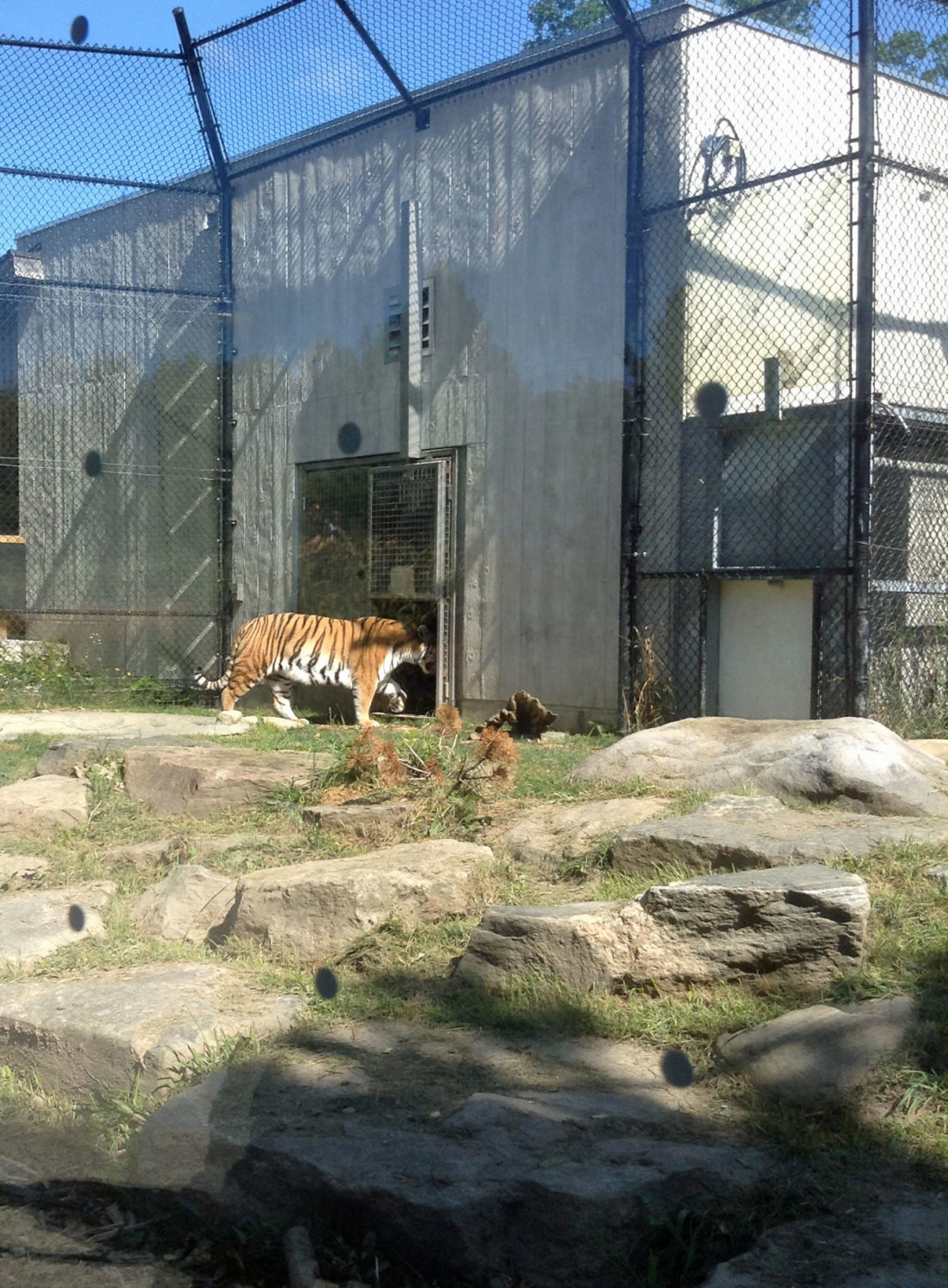 Eventually she got tired too and headed indoors for a nap.  I had been there for over an hour, but I could have stayed longer.
It's sad to think that there are only about 500 Amur tigers left in the wild.  The Toronto Zoo is part of the Amur Tigers Species Survival Plan. They're helping to save them through education and conservation research.
The Amur tigers are adapted to the cold and snow because they're from the mountainous regions of Russia.  I hope to visit the zoo during the winter to see them play outdoors.
Advertisements
Click to visit our Shop for the hassle-free Zen Clippers!
I live in Canada and I'm owned by one cat named Teddy. I enjoy photographing him and writing about the many cats that I've had over the years. I have a blog https://thecatcorner713059931.wordpress.com where I share my cat's photos, stories and adventures.