Vet Warns of Dangers of Flea Infestations After Suffering Temporary Vision Disturbance After Contracting Bartonella Through a Cat Scratch
A vet has warned cat owners of the potential dangers of flea infestations after suffering from temporary vision disturbance having become infected with Bartonella, an infectious bacterium that can cause disease, from a cat scratch.
Dr Victoria Altoft, 41, from Devon, was hospitalised after suffering from vision disturbance which doctors identified as optic neuritis – an inflammation of the optic nerve.
Initially doctors thought this may be due to a brain tumour or multiple sclerosis. However, although tests for these came back negative, they did reveal a high level of antibodies to Bartonella, consistent with this being the cause of the symptoms.
Bartonella is a bacterium that is carried by fleas and flea dirt which can be passed from animals to humans via open wounds. The disease can be inoculated into human skin via flea dirt which enters the skin through the scratch or open wound.
Typically, cat scratch disease, which is caused by Bartonella species, usually results in a mild disease causing headaches, fatigue and fever, which doesn't require treatment. However, some cases can prove very serious and require antibiotic treatment. In this case, children and those with weakened immune systems may be at increased risk.
Dr Altoft had been scratched particularly badly by a flea-infested cat at the practice where she worked eight weeks before she started suffering from vision disturbance in autumn 2010.
In the immediate weeks following the scratch Dr Altoft suffered from intense flu-like symptoms and had to take two weeks off work, but it was after returning to work that she noticed her vision had been impacted.
Dr Altoft was prescribed a course of specialist antibiotics used to treat intracellular infections, but the mother-of-two now suffers from fatigue and believes this issue could be related to contracting the disease almost nine years ago. However, there is limited research into the long-term health impact of the disease in humans.
Dr Altoft said: "As a vet, I am obviously very pro regular flea treatment, but I think people are unaware of the potentially serious diseases that they may be exposing themselves and their children to, by failing to use effective preventative flea treatment.
"It now horrifies me when children go up to cats in the street and start stroking and playing with them, as often in these situations a cat could become stressed and turn on them. If scratched, parents would be unaware that the child could have been exposed to fleas carrying Bartonella. 
"Contracting Bartonella has had a big impact on my life. I first started suffering from flu-like symptoms after treating an elderly, flea-infested cat that became stressed and scratched me quite deeply.
"My symptoms were pretty severe and lasted for a couple of weeks. I had a fever, joint pain and night sweats.
"Then I went back to work and started suffering with swollen and stiff joints, particularly in my fingers. I went to my GP and the feeling was that it was probably post-viral joint inflammation. I was also tested for Lyme disease which proved negative.
"Then a few weeks later I started developing vision disturbance, manifesting as blind spots. One day at work it got to the point where I thought; actually I can't see properly.
"I went to my GP who examined my retinas. She was visibly concerned and referred me straight to the hospital.
"I was hospitalised and received treatment but it was around a year before my sight fully returned to normal. Even now I would say I'm not sure I've been quite the same since."
Dr Altoft is sharing her story in conjunction with MSD's The Big Flea Project, which aims to highlight the dangers of flea infestations and the impact fleas can have on human health.
The Big Flea Project recently revealed that out of 1,475 pets studied, 1 in 4 cats and 1 in 7 dogs were found to be carrying fleas and of the flea samples studied 11 percent carried Bartonella. 
Dr Altoft, who is herself a cat owner, says her experience of contracting Bartonella now means she is "obsessive" when it comes to flea treatment and urges pet owners to make sure their animals are up-to-date with effective treatments.
A survey carried out by The Big Flea Project revealed more than three quarters of Brits (79 percent) admitted they did not know fleas carried pathogens such as Bartonella, with a third of those surveyed admitting they had been bitten by fleas. Five percent claim they'd been left permanently scarred by flea bites, highlighting the prominence of the issue in the UK.
Backed by wildlife TV presenter, Michaela Strachan, the national campaign aims to educate pet owners about the dangers of fleas and the risk they pose to both human and pet health. Michaela commented: "This is the largest ever study of vet practices in the UK and it really shows up a lack of understanding that most people have around fleas, their life cycle and how to properly treat their pets to protect them from fleas and the possible diseases they can carry.
"I think it's a real wake up call and shows the best way to prevent problems and infestations is proper and regular preventative treatments."
A spokesperson from MSD said: "Dr Altoft's story highlights just how serious flea infestations can be. Dr Altoft's health suffered significantly in the weeks after she contracted Bartonella, with her having to take time off work, and being unable to drive for some weeks after her vision was disturbed.
"We hope pet owners read Dr Altoft's story and ensure their animals' flea treatments are kept up-to-date as a precaution to protect both pets and humans."
The Big Flea Project follows the success of the Big Tick Project that launched in 2015 and examined over 6,000 tick samples in the UK, contributing to the largest-ever study of ticks on dogs and cats in Britain.
For more information visit the Big Flea Project website: https://www.bigfleaproject.co.uk/ 
Advertisements
Visit our Shop for Lisa Parker merchandise!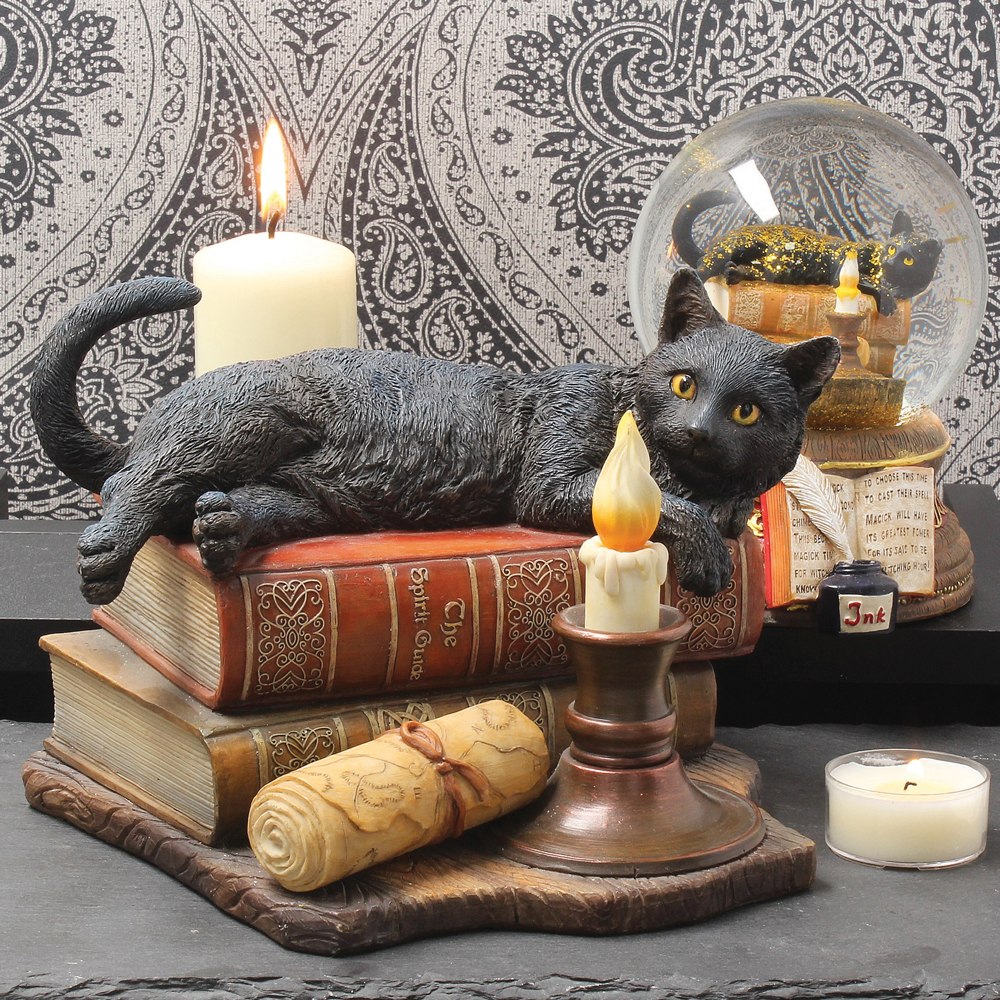 We regularly write about all things relating to cats on our Blog Katzenworld!
My partner and I are owned by five cheeky cats that get up to all kinds of mischief that of course, you'll also be able to find out more about on our Blog
If you are interested in joining us by becoming a regular contributor/guest author do drop us a message @ info@katzenworld.co.uk .