What is it about a cardboard box and cats?  Mine like to play, hide and sleep in them.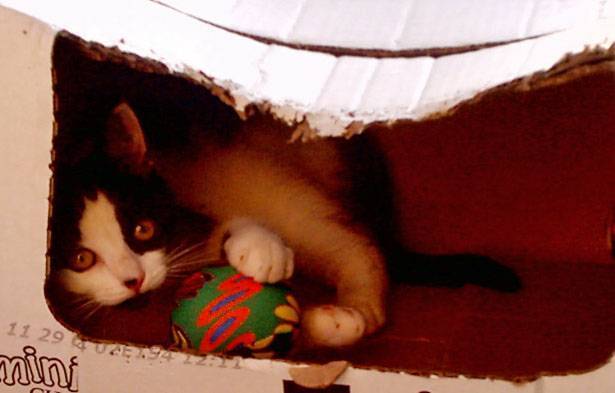 Mookie started as a kitten outdoors with a cardboard box on the patio table.  He felt safe and secure inside.
No box is without teeth marks.
No box is too small.
Their favourite was a cardboard castle that I bought years ago.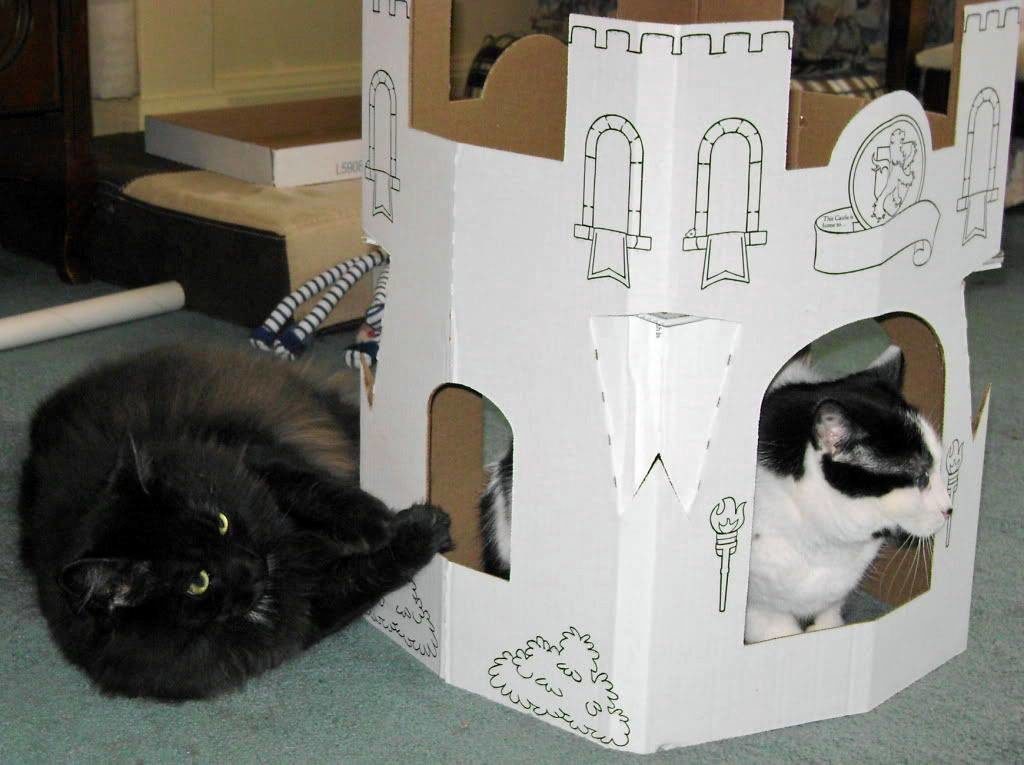 They played, fought over who would get inside, chewed and scratched at it.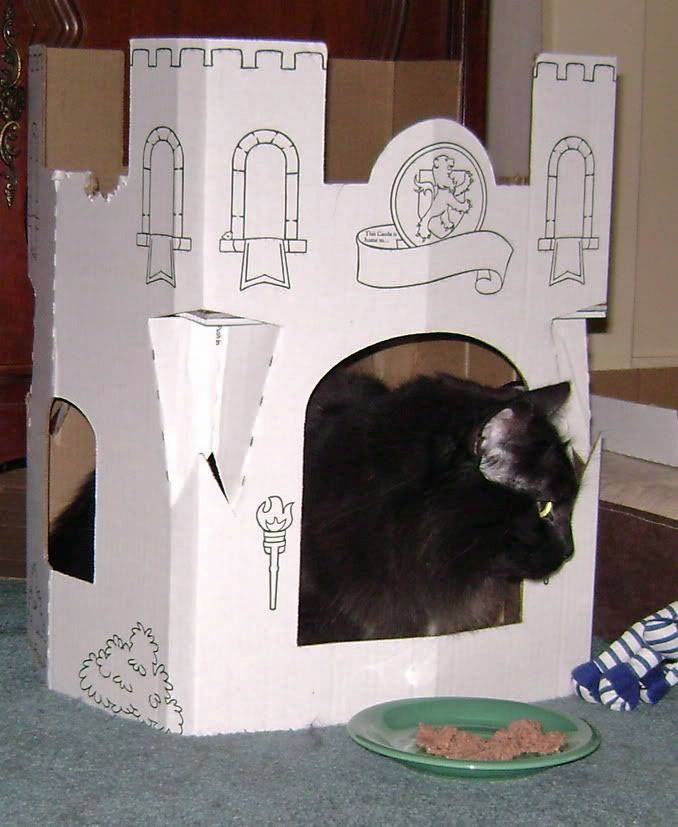 Teddy even liked to eat there. It eventually fell apart and unfortunately I couldn't find another.
Other cats that I've had over the years have liked cardboard boxes too.  It's a cheap and easy way to keep them entertained.  Do your cats like boxes?
Advertisements
Visit our Shop for top-quality cat toys and cat lover products!
I live in Canada and I'm owned by one cat named Teddy. I enjoy photographing him and writing about the many cats that I've had over the years. I have a blog https://thecatcorner713059931.wordpress.com where I share my cat's photos, stories and adventures.