Pets Swallow the Strangest Things…
Keeping your pet safe from hidden hazards in your home
Stones, babies' dummies, socks and even kebab sticks are among the weird and wonderful items our vets surgically remove from pet patients every year.
Pets are naturally inquisitive creatures, and our homes and gardens are full of potential hazards that can cause serious harm. Seemingly innocuous clothes, accessories, and household objects can become dangerous if they are accidently eaten by your pet.
A foreign body is anything in your pet's body that shouldn't naturally be there and these often cause problems. Most foreign bodies are swallowed and get trapped in the stomach or guts. Some foreign bodies can become lodged under the skin, in the ear or eye, or are breathed in to the lungs.
PDSA vet Olivia Anderson-Nathan says: "Vets regularly see a huge number of pets who have eaten things they shouldn't. Dogs are particularly prone to eating all kinds of weird and wonderful household objects."
Some common foreign bodies seen by PDSA vets include sticks, peach stones, balls, socks, stones and coins. Other bizarre objects vet staff have removed have included tent pegs, knives and radio aerials.
"Dogs often like to use their mouth to investigate objects and sometimes a pet will swallow an item by mistake," says Olivia.
"Once the pet is recovered and well, the fact they've swallowed some of these objects can seem quite comical, however ingestion of foreign bodies is incredibly dangerous and can even prove fatal. If an object moves along the digestive system, it can cause a life-threatening blockage or tear.
"If you have pets, try to keep anything in the home that's dangerous or easy to swallow out of paws' reach. Only let them play with suitable pet toys and supervise them as much as possible to avoid any accidents. If you do suspect your pet has swallowed something you should contact your vet for advice immediately."
Olivia also added that socialising and training pets from a young age can help to curb their temptation to chew objects, and teaching basic commands like 'drop' and 'leave' can also help avoid any mishaps.
PDSA is the UK's leading vet charity. We're on a mission to improve pet wellbeing through prevention, education and treatment. Support from players of People's Postcode Lottery helps us reach even more pet owners with vital advice and information. www.pdsa.org.uk
Advertisements
The full range of Necoichi raised bowls and accessory now available @ Katzenworld Shop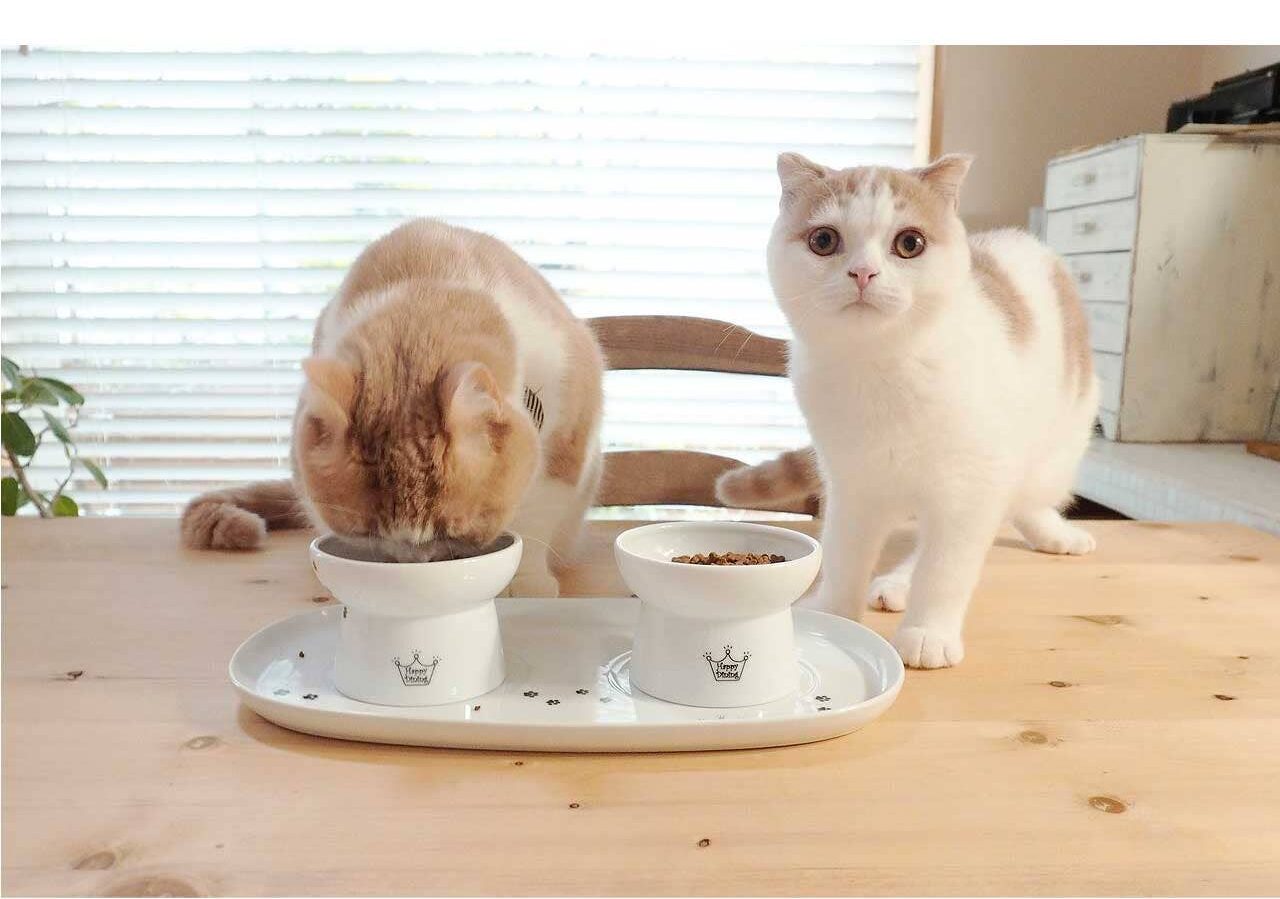 We regularly write about all things relating to cats on our Blog Katzenworld!
My partner and I are owned by five cheeky cats that get up to all kinds of mischief that of course, you'll also be able to find out more about on our Blog
If you are interested in joining us by becoming a regular contributor/guest author do drop us a message @ info@katzenworld.co.uk .