Cat Only Vet Clinics: What's The Benefit?
For cats (and their owners) a trip to the vets is often an overly stressful experience. It's not just being sat in a tiny crate or the car ride that makes a trip the vets such an issue, it's the other animals that are then met in the reception area or in the waiting room. There's no getting away from the fact that being forced to sit down in a waiting room with a cat, when there are dogs everywhere is an enjoyable experience for anyone involved.
These kinds of situations are extremely stressful for cats and can cause severe anxiety for them and their owners too, making future trips to the vets even more uncomfortable. For owners, hearing their cat meowing and seeing them visibly distressed is concerning and can cause them to also become anxious and stressed out.
For this very reason, cat-only veterinary clinics, like Cat's Whiskers Veterinary Clinic in Worthing, that was launched by Dr. Amanda Nicholls in 2010, after she realised that cats and their owners would find veterinary visits more enjoyable and less stressful in an environment that felt less threatening, are extremely beneficial.
There are various benefits of cat-only veterinary practices, below are some of the most important ones.
The entire environment is designed to be cat-friendly
One of the major benefits of cat-only veterinary clinics is the fact that they are designed purely for feline patients and their needs. Exam rooms are created to be made to perfectly fit the needs of the cat, the veterinary specialist and the owner. Spaces are decorated in a way that keeps cats calm, with the furniture incorporated into the space designed to be cat-friendly. There are also no small spaces for them to squeeze into and disappear, like in regular veterinary practices. The designs of cat-only veterinary practices are completely cat-friendly – these spaces are designed especially for cats to receive the very best care.
The team have chosen to work with cats
The team of staff at cat-only veterinary clinics have all chosen to work only with cats, which means that like at Cat's Whiskers Veterinary Clinic, they have specialised in feline care. This means that the quality of care that the cat will receive is far higher, as the care plans on offer are designed specifically for cats. The vets have also specialised in feline health and wellness, meaning that they can offer a higher quality of care.
Vets keep up with the latest cat care
At cat-only veterinary practices, veterinarians like Dr. Amanda Nicholls ensure that they and their entire team are kept up to date with feline-related health news and feline medicine. This is especially important today, as procedures and treatments are constantly advancing thanks to new technology.
The experience will be far less stressful
As mentioned above, the experience of visiting a cat-only veterinary clinic will be far less stressful for your cat, as feline specialist vets like Dr. Nicholls and her team understand how to make cats (and their owners) feel less stressed and more relaxed, which helps to decrease the anxiety that comes with veterinary visits. The fact that cat-only veterinary clinics are also dog-free further helps to decrease feline anxiety when it comes to veterinary visits.
There are numerous reasons why visiting a cat-only veterinary practice is beneficial for both you and your cat, these are just a few of them.
Advertisements
The full range of Necoichi raised bowls and accessory now available @ Katzenworld Shop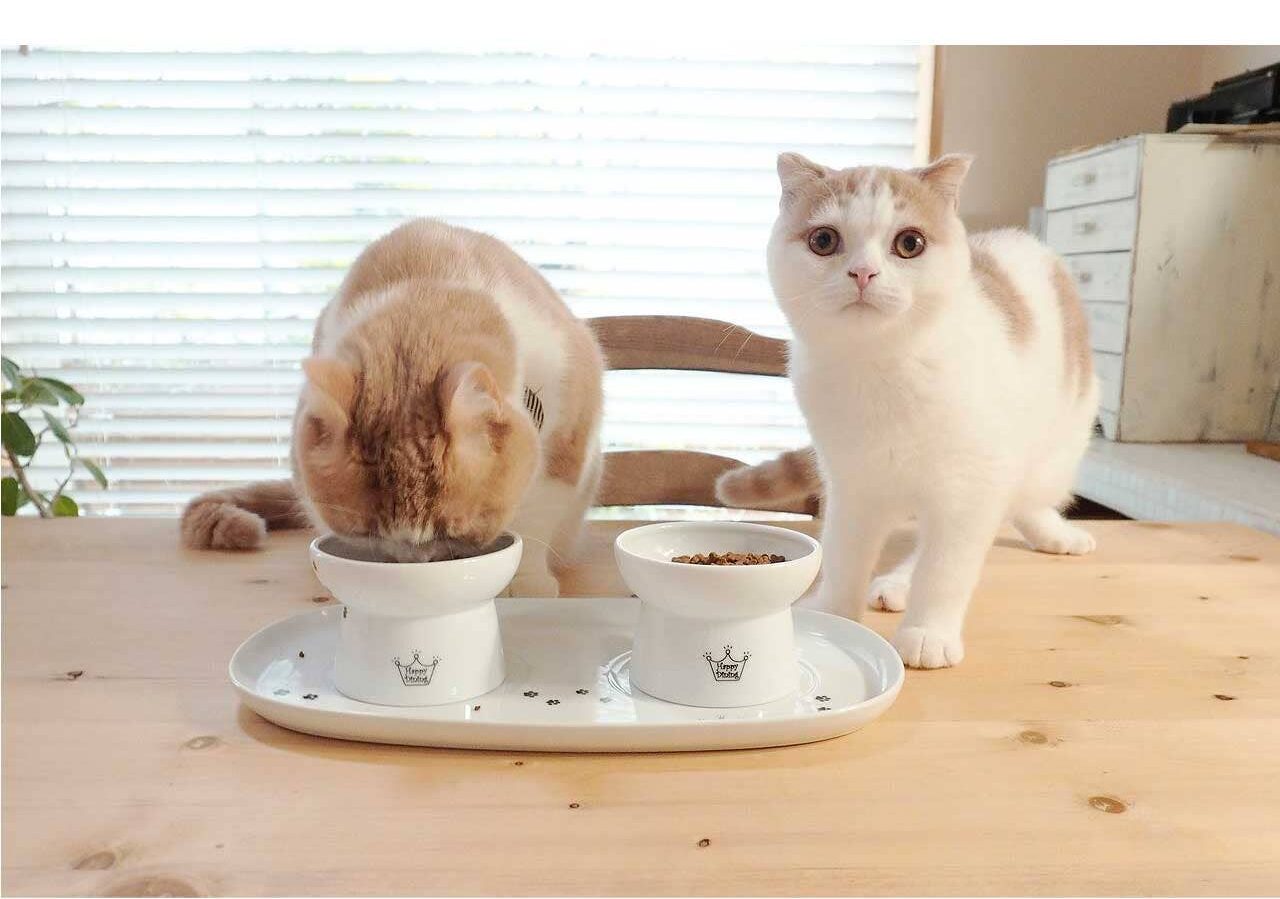 We regularly write about all things relating to cats on our Blog Katzenworld!
My partner and I are owned by five cheeky cats that get up to all kinds of mischief that of course, you'll also be able to find out more about on our Blog
If you are interested in joining us by becoming a regular contributor/guest author do drop us a message @ info@katzenworld.co.uk .