5 Tips on Travelling via Train with Your Pet
By Experts at Loco2 – the booking platform for train tickets in the UK and Europe
For many of us, pets become our close companions, our best friends, our family members. However, the idea of traveling with our pets can seem difficult or expensive. Many travellers leave their pets behind to avoid any hassle, but if you're planning to travel across the UK and Europe, train travel offers good options for those looking to include their furry, winged or other pet friends in the journey.
Knowing the basics
There are some important items to check off before boarding the train with pets. You'll want to make sure your pet complies with the rules of the PET travel scheme. This includes your pet:
being fitted with a microchip
having a pet passport
being up-to-date with all the necessary vaccines.
Be sure to read the latest government rules to ensure you're on track.
Rail travel still has a way to go to be classed as truly pet-friendly. However, it offers a far better option for pets than flying. Trains also offer the chance to easily break up your journey, causing less stress on both you and your four-legged friend. When heading to the south of Italy, it might be nice to stopover for a lunch, walk or evening inMilan!
If you're looking for a way to integrate your pet into a stress-free European family holiday, trains are the way to go! Here are Loco2's top five tips on travelling via train with pets:
Train travel with pets in Britain
Dogs, cats and other small animals can travel free of charge on all domestic British trains. Travellers can bring up to a maximum of two pets per passenger, as long as they do not endanger or inconvenience passengers or staff. Note that you'll need to pay a small fee to travel with a pet on the Caledonian Sleeper.
Dogs must be kept on a lead at all times, unless sat in a carrier and must not sit on the train seat; doing so could result in you being charged.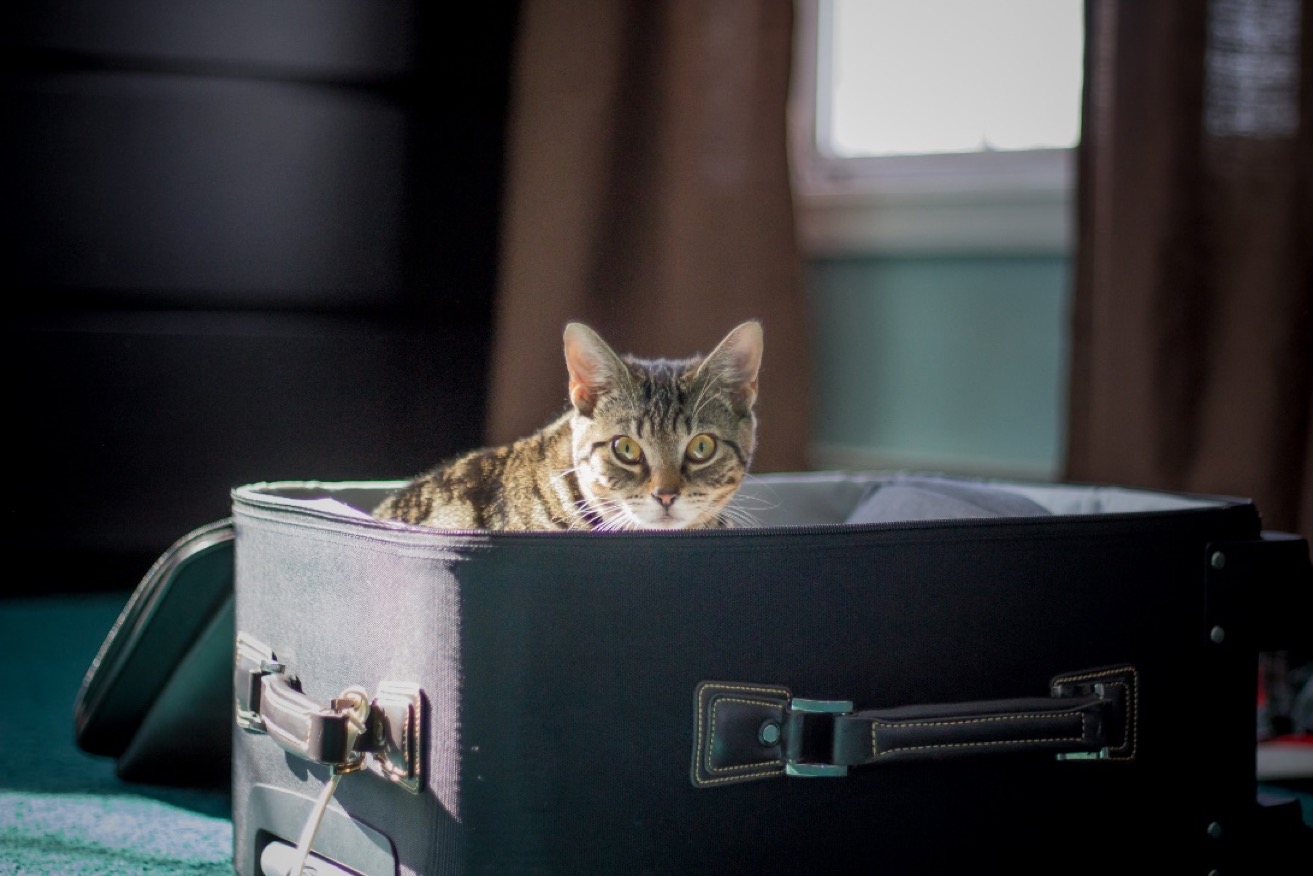 How to travel around Europe with pets
Eurostar do not permit pets on board their trains. However, you can still travel by train and ferry to mainland Europe from the UK. For example, from the UK to The Netherlands, you and your pet can take the 19:32 train from London Liverpool Street station to Harwich, where you can catch the overnight ferry to Hoek. Pets are welcome on board (dogs are not allowed in public areas on the ship but they are provided with a clean and secure kennel — with CCTV streaming available!) Other animals are required to be in a suitable cage/box. Upon arrival in the Netherlands, you can take trains to a range of popular European destinations.
Once in mainland Europe, train travel with pets is achievable, as most rail operators offer relatively pet-friendly policies. Animals in boxes or cages should always be accepted.
Loco2 has also gathered some insights on comparing travelling with pets across various European train operators in the first ever great train comparison.
Prepare for your journey
Consider the time of day you are travelling and ensure you arrive for your train in plenty of time. Rushing for your train and travelling at busy time periods, such as during the morning commute, will only result in your pet becoming anxious and stressed.
Pack a pet-friendly travel kit, including pet food, treats, bottled water, bedding, litter box, leash, and any necessary medications. Animals will also need a container to eat and drink from. Packing a few of your pet's favourite toys will comfort your animal, giving them something familiar to play with, reminding them of home.
Additionally a calming aid such as the Pet Remedy products (calming bedding, sprays and more) can help in further calming your pet on their journey.
Practise socialising your pet
There's only so much preparation you can do for your pet. At the end of the day, there's no telling how your pet will behave whilst travelling. Before embarking on a lengthy journey, it is wise to do a 'trial ride' to see how it goes – try booking a return to your closest station. This will help your pet to become familiar with different environments outside of the home, such as a train carriage.
Let your pet experience the outside world from a young age, so that they can get used to busy places with lots of people and activity. This helps your pet to develop their confidence in dealing with new types of conditions and situations; it also teaches them to be outgoing and friendly. A lack of socialising can lead to anxiety and fear for most pets, which will make travelling a nightmare.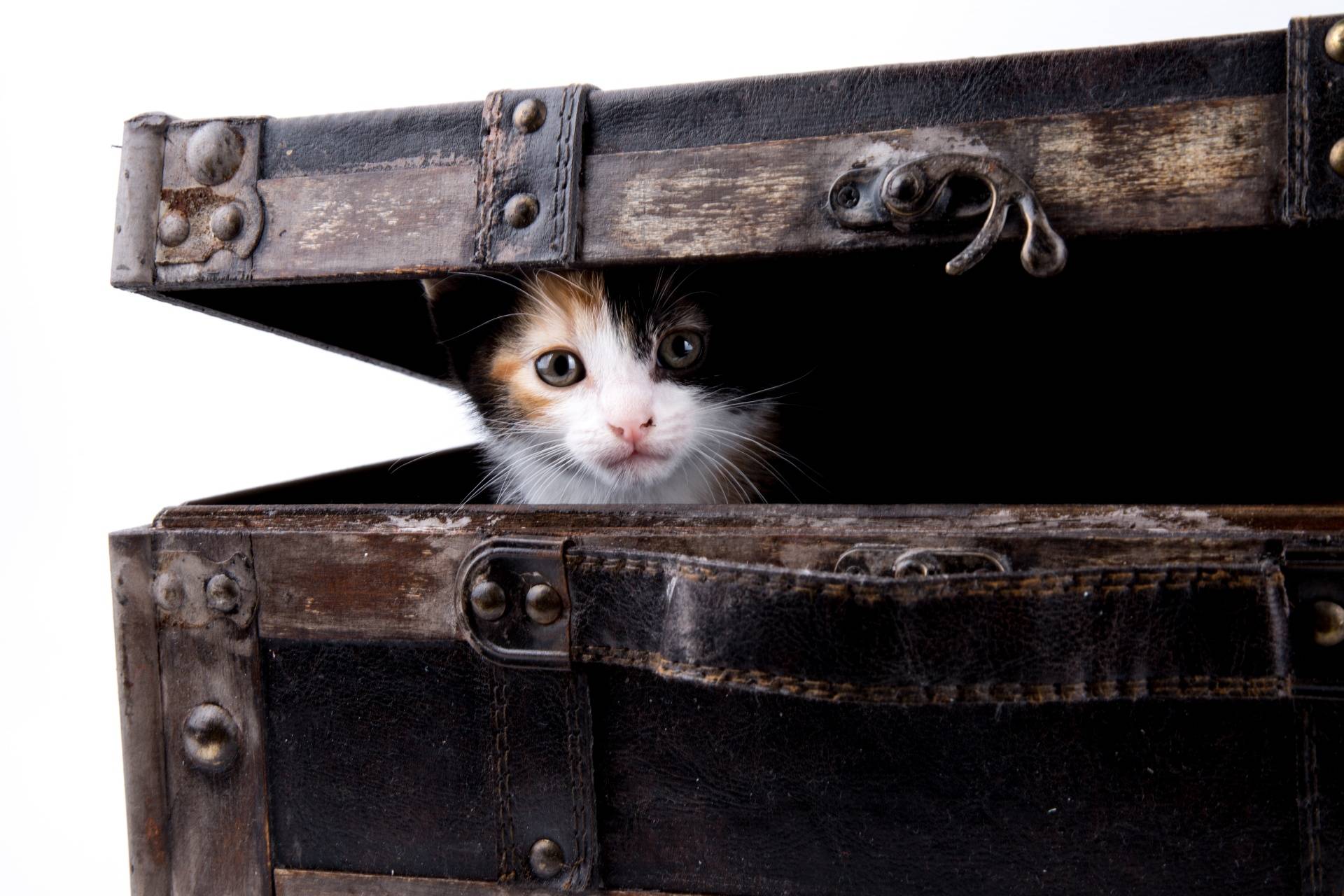 Getting on and off the train
Ensure that you leave yourself plenty of time to catch your train with your pet, as rushing will add stress to both the pet and owner. Never take your pet on escalators, and always be mindful of obstacles such as ticket barriers (use the manned gate) etc. Try to find the quietest area of the station and the platform to wait in with your pet, and stand well back from the tracks, both for your own safety and to avoid startling your pet when a train approaches
Remember to let other people off the train first and stand well back from the doors when people are disembarking to allow them room to keep clear of your pet and avoid them feeling crowded. Be prepared to gently lift your pet into the carriage if there is a large gap when boarding and disembarking.
Advertisements
Click to visit our Shop for the hassle-free Zen Clippers!
We regularly write about all things relating to cats on our Blog Katzenworld!
My partner and I are owned by five cheeky cats that get up to all kinds of mischief that of course, you'll also be able to find out more about on our Blog
If you are interested in joining us by becoming a regular contributor/guest author do drop us a message @ info@katzenworld.co.uk .