Pets get Stressed in the Summer too
nutravet is emphasising the need for pet owners to be aware that the summertime can be especially stressful for pets when environmental and routine changes are commonplace. For pets, the holiday season often results in increased travel, vacations in unfamiliar places and separated from their owners for stays in kennels or with friends, which can result in an anxious and stressful pet.
Pet calming products are usually focused on fireworks season, but there are a lot of stressed pets out there that get anxious during vet visits, kennel stays, when separated from their owners and during travelling. Many pet owners only assume that their pets get stressed from loud noises and are unaware of the variety of situations that can cause their pets to become stressed or anxious.
Pets can demonstrate anxiety and stress in a variety of ways, which can include, trembling and shaking, whining, destruction of property, toileting in the house and in some instances aggression.
To help pet owners, nutravet has also developed a number of top tip articles on their website to help calm stressed pets in certain situations, such as whilst travelling. They have also highlighted the common signs to help pet owners identify that a cat or dog may be feeling anxious, which include:
Increased vocalisation

Isolation

Increased sleeping

Decrease in appetite

Aggression

Panting (in dogs)

Nose/lip licking

Yawning

Tail lowered or tucked

Ears pulled or pinned back

Scratching and chewing on furniture
nutravet Managing Director, Matthew Shaw comments: "At nutravet animal health is important and we want to make sure that right advice it out there for pet owners. It's important that pet owners are aware that during the summertime, changes in their pet's behaviour can be caused through a number of factors.
"Summer is a key time for changes to a pets normal behaviour due to travelling, kennel stays and holidays. However, it does not have to be a stressful event, which is why nutravet developed a natural alternative to sedating drugs, which is exclusively available and recommended by vets throughout the UK."
nutravet's natural calming product, nutracalm has been specially formulated to naturally calm anxious pets and to help reduce unwanted and unruly behaviour through its fast acting high strength formula without any sedative effect. Not only is it recommended by vets throughout the UK, it is also a product of choice for behaviour therapists.
To read nutravet's top tips or for more information on nutracalm, visit www.nutravet.co.uk
Advertisements
The full range of Necoichi raised bowls and accessory now available @ Katzenworld Shop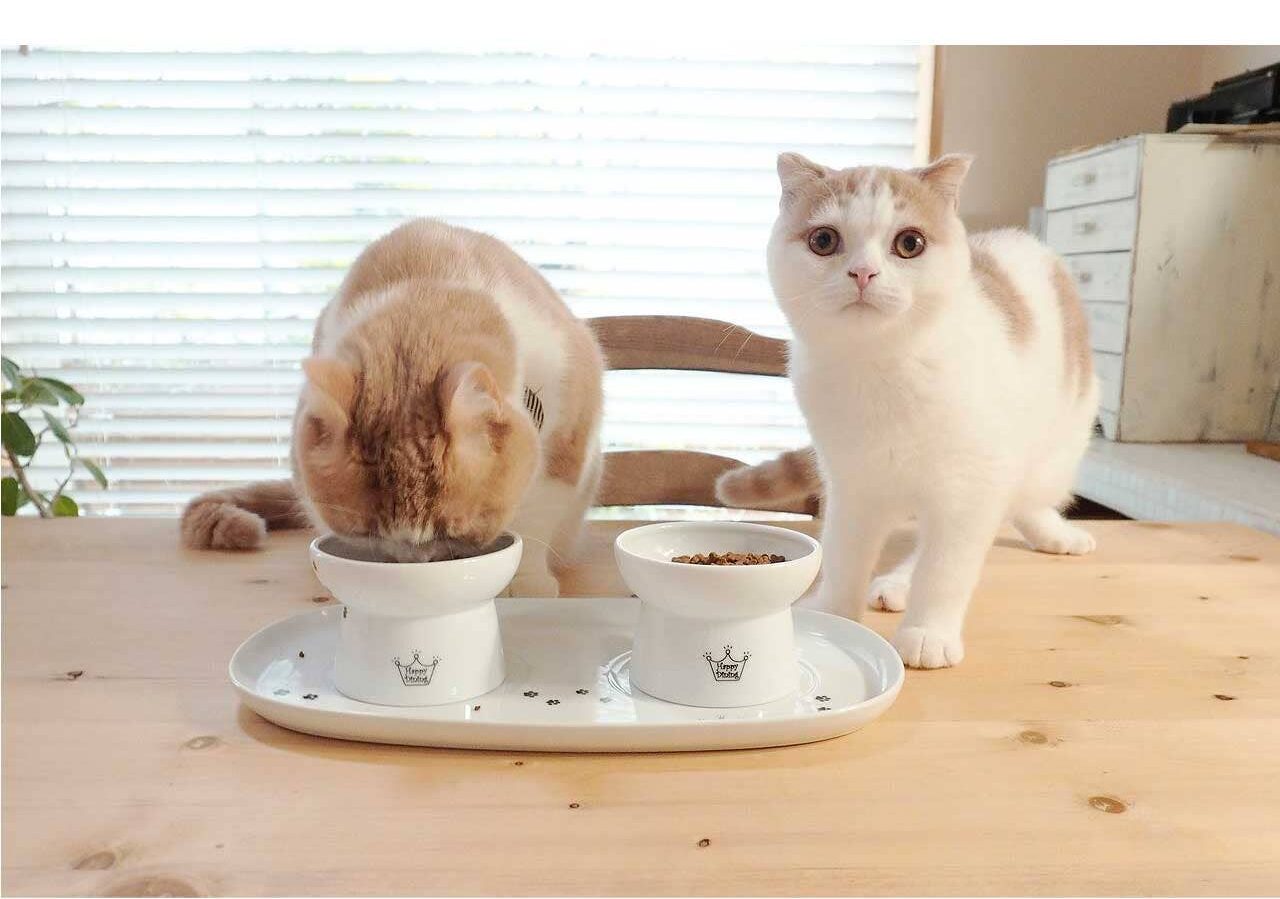 We regularly write about all things relating to cats on our Blog Katzenworld!
My partner and I are owned by five cheeky cats that get up to all kinds of mischief that of course, you'll also be able to find out more about on our Blog
If you are interested in joining us by becoming a regular contributor/guest author do drop us a message @ info@katzenworld.co.uk .