It's not easy to find a cat collar when you are a large kitty!  Standard sizing for collars doesn't tend to cater for big beauties such as Maine Coons, British Shorthairs, Savannah Cats, Ragdolls and other naturally plus size felines, let alone offer them in luxury styles to please the pampurred puss. Luxury cat collarsmiths didn't want all the curvy kitties to miss out, which is why they have extended their size range to cover Petite, Standard and now Large and here's your chance to win one.

As shown on big cat poster boy – British Shorthair King Arthur from Kent, England of Tigatails.co.uk, the new 'Large' collar is designed to fit a cat with a 26-30cms (approx 10-12inches) neck measurement, which is 5cms more than Cheshire & Wain's size 'Standard' and the strap is 1mm wider for comfort. So no more slumming it having to wear a collar that's meant for those dreadful canines!
Katzenworld has teamed up with Cheshire & Wain for this splendid giveaway to offer one lucky plus size puss the chance to win a collar from their Colour-pop collection, with choices including Red, Navy, Blue, Orange, Green, Pink and Grey.
To enter simply complete the actions in our giveaway tool below:
Advertisements
The full range of Necoichi raised bowls and accessory now available @ Katzenworld Shop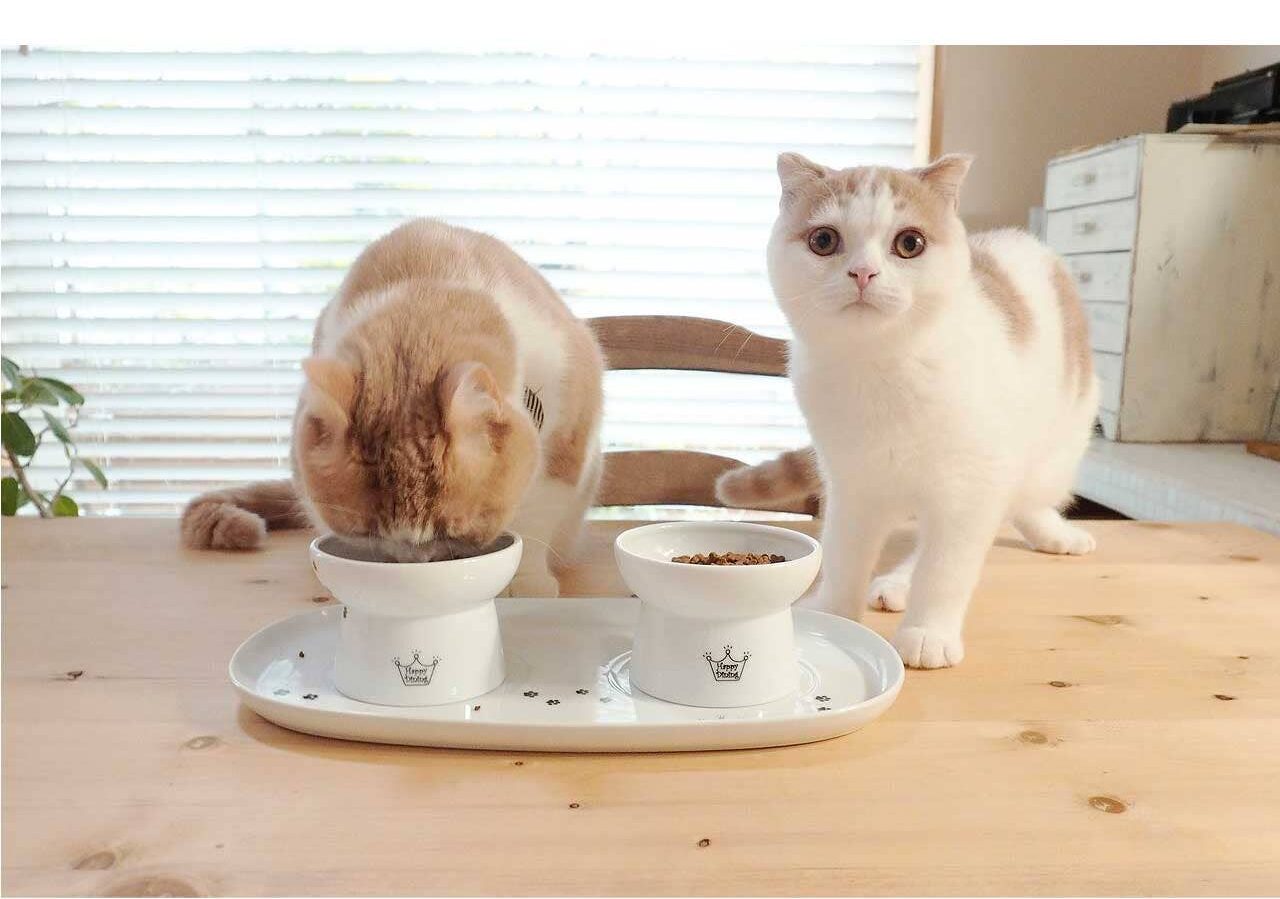 We regularly write about all things relating to cats on our Blog Katzenworld!
My partner and I are owned by five cheeky cats that get up to all kinds of mischief that of course, you'll also be able to find out more about on our Blog
If you are interested in joining us by becoming a regular contributor/guest author do drop us a message @ info@katzenworld.co.uk .