Hi everyone,
I know that we've already had some fabulous tips on this from Anita our expert cat behaviorist but with the dangers of fireworks to our fur friends and the main firework event in the UK literally around the corner we thought it was important to do another shoutout!
Thanks,
Marc
Create a paw-fect environment for your pet this Bonfire Night with IAMS
IAMS Veterinary Expert, Kellie Ceccarelli shares her advice for keeping cats at ease
Your cat is a vital member of the family and as such, we understand that you'll want to do your very best for them. Whether it's playing with them, taking them to the vet or providing them with a premium diet which is both enjoyable and supports their health, keeping your pet happy and active is an important and rewarding role.
With firework season on the horizon, it's a key time for you as a pet guardian to ensure you're aware of the steps you can take to minimise the impact of the unexpected and deafening bangs that your cat will fear. Passionate about ensuring healthy vitality in pets, IAMS Veterinary Expert, Kellie Ceccarelli shares her advice for supporting cats through what can be a traumatic time.
Provide a purr-fect environment for your cat
As you spend a lot of time with your pet you'll notice if they start acting out of character for example repeatedly trying to hide or escape, pacing and acting restless or refusing to eat. Although this can be distressing to watch, there are ways you can help to manage the situation and ensure your pet remains as calm as possible during Bonfire Night. By following these simple steps it won't be long before your feline is back to feeling more agile and enjoying life.
1. Keep your cat company
Contact your local council to find out when your area is likely to have fireworks and try to ensure someone is available to keep your cat company during the planned display. However, cats in general are more independent than dogs and will usually find their own place to hide during fireworks. To keep them safe it's best not to let them out during the evening by blocking any cat flaps and bringing a litter tray into the house. They will most likely want to pace around, meow or find somewhere they feel more relaxed. It's important not to disturb your cat unless stroking or holding them makes them feel less anxious.
2. Keep doors and windows closed
Make sure all blinds, shutters, and curtains are shut during fireworks displays to black out the flashing lights and leave the lights on inside so that fireworks are less apparent. Overall remain calm, shut the curtains and pop something on in the background to disguise the noise.
3. Create a safe haven
Make up a nest for your pet with their favourite blanket, cushion and one or two familiar toys, where they can escape to during a fireworks event if needs be. Feed your cat there if they are more comfortable, with a 100% complete and balanced diet like IAMS Proactive Health for Cats. The tasty pet nutrition is high in animal protein and helps to promote strong muscles, healthy skin and a shiny coat, with premium ingredients, that are mouth-wateringly tasty, leaving them purring for more.
By following the above steps, you can help to ease symptoms of fear in your cat allowing you to once again enjoy an active lifestyle together once firework season has passed.
Advertisements
The full range of Necoichi raised bowls and accessory now available @ Katzenworld Shop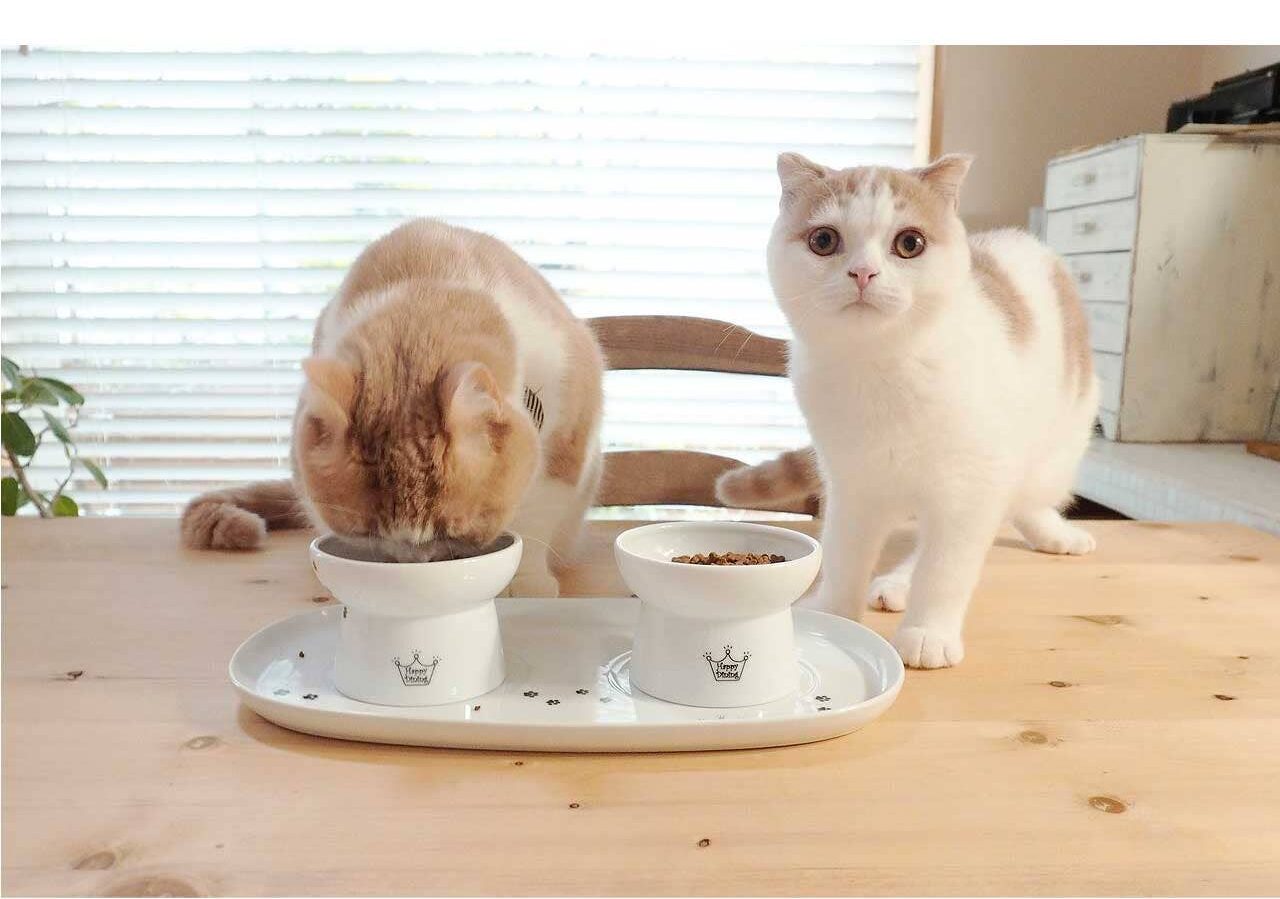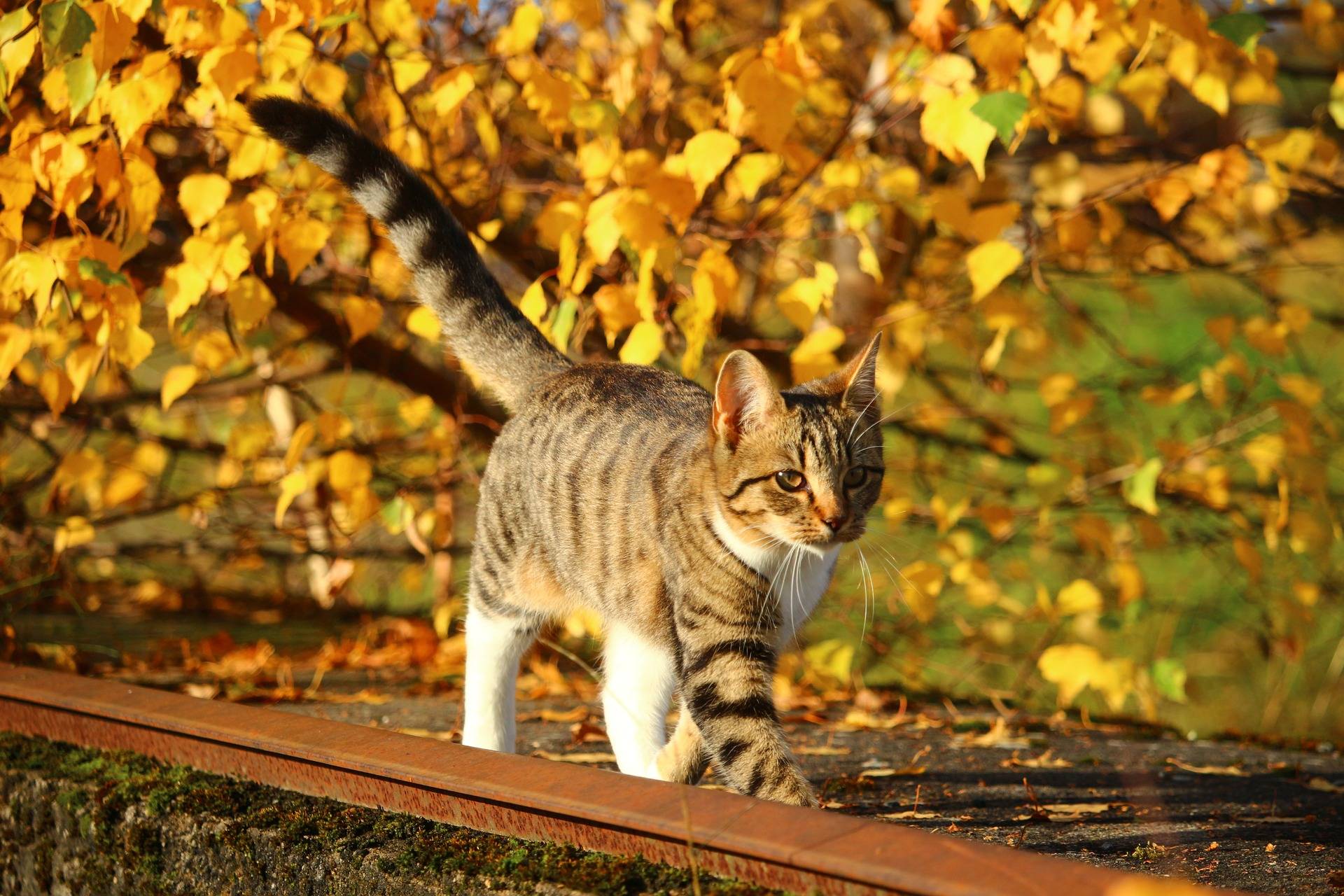 We regularly write about all things relating to cats on our Blog Katzenworld!
My partner and I are owned by five cheeky cats that get up to all kinds of mischief that of course, you'll also be able to find out more about on our Blog
If you are interested in joining us by becoming a regular contributor/guest author do drop us a message @ info@katzenworld.co.uk .