Hi everyone,
This post is a little over-due but we hope you'll enjoy it nonetheless ! : )
We've recently had the pleasure of being invited to the Book Launch of Claws Confessions of a Professional Cat Groomer by Anita Kelsey.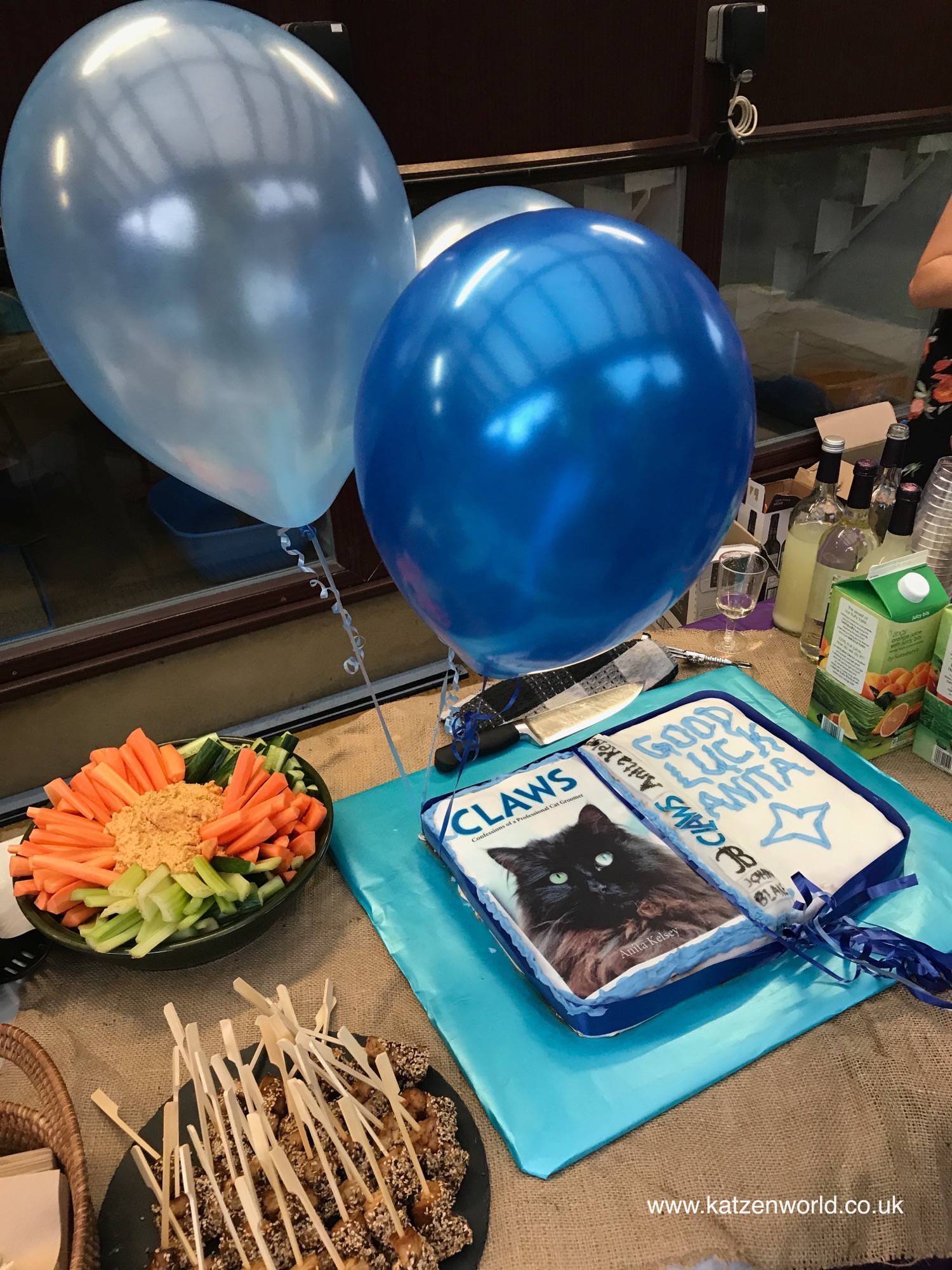 The Book Launch was hosted at the Mayhew office and rehoming center.
The event was well attended and we had a lot of fun networking with like minded people! And of course we were super excited to attend the launch of this book AND receive a copy which we will be reviewing shortly. 🙂
So what is this book all about? Please find below some extra details.
Claws: Confessions of a Cat Groomer

Anita Kelsey is the only cat specific behaviourist in London, with a work based degree in feline behaviour and psychology, as well as ample experience with cat behaviour and grooming. Throughout her years of visiting people's homes, she has amassed a wealth of adorable and ridiculous stories about her feline clients, and their owners.

In Claws, Anita picks out some of her favourite anecdotes, from Tilly Too Toos (left) to Little Wolf, the 'Kitty Helen Keller' (below). The collection of twenty short stories and images provides the first behind the scenes account of a professional cat groomer and behaviour specialist. Anita says:

"Despite being choked with fur, bitten, scratched, driven to distraction and moved to tears on an almost daily basis, I love what I do and wouldn't change it for the world. I hope you enjoy my confessions. Incidentally, no cats were harmed in the making of this book – only me!"

About the author:
Anita Kelsey is one of a small group of holistic low-stress cat groomers in the UK, taking cat grooming to the next level. The only cat groomer in the UK who also holds a degree in cat behaviour, she also writes for Your Cat Magazine, and the Cats Protection magazine. Anita lives in West London with her fur-covered husband, and two Norwegian Forest cats Kiki and Zaza.
We are very excited about this book and will provide you all with a full review of it shortly! But we can already tell you that we are loving it so far and a few chapters in already. 😀
Also as some of you may know we've known Anita for a while and have interviewed her previously! She is amongst the group of amazing people in the UK that work so hard on helping people with the behavioural issues of cats and it was fantastic to finally meet her in person.
While you are waiting for our review we hope that some of you will already check out her listing on Amazon and maybe get a copy for yourself.
Or even better why not meet the author yourself at the upcoming GCCF Supreme Cat show on the 28th of October. We too will be at this show so do pop by our stall and say hi if you can make it.
Thanks,
We regularly write about all things relating to cats on our Blog Katzenworld!
My partner and I are owned by five cheeky cats that get up to all kinds of mischief that of course, you'll also be able to find out more about on our Blog
If you are interested in joining us by becoming a regular contributor/guest author do drop us a message @ info@katzenworld.co.uk .