Cats are often considered to be snobbish, but they are very loyal and playful if they are treated the right way. Being related to wild animals like tigers, cats too have some habits possessed by wild animals, such as, scratching, climbing and hunting. However, such habits are developed through natural instincts. Apart from this, cats love to be played with.
Along with proper food and health care, these little feline pets also need some form of entertainment. Pet lovers know well that markets out there are full of various forms of toys for pets, but not all these toys are worth buying. Choosing the best toy for your cat isn't hard if you know a good cat shop like Zoo-bio.co.uk.  Here are a few toys every cat owner must buy in order to keep their cats stimulated and entertained.
Da Bird    
This is a very common, yet, the most fascinating toy for almost all the cats. It is a rod with feathers which imitates the sounds of a bird while it flies like one. This toy makes the cat active, as well as, allows it to follow its natural hunting instinct. Although very simple, this is one of the best toys for cats.
Crinkle Balls
Cats love playing with crinkle balls. These balls produce rustling sounds as the cats roll them around here and there. Since, a crinkle ball is light in weight, your cat can easily carry it around in its mouth.
Chase the Mouse
It is an interactive puzzle consisting of a mouse enclosed in a plastic ball that has holes to allow the cat to struggle catching the mouse. Cats stay busy for hours chasing the fake mouse. This can really keep your cat entertained and occupied for a long time.
Mewvie Birdland Bonanza
This is basically a DVD containing a video of chirping birds set in an outdoor environment. Cats love to watch this DVD. It can be played in continuous mode for those cats that can sit in front of the TV for hours. This DVD may also arouse cats' interest in watching TV in general.
Cat Tree or Scratch Poll
This toy for cats is a must have if your pet has the habit of scratching too much. The cat tree allows for both scratching as well as climbing. Similarly, scratch polls serve the same purpose.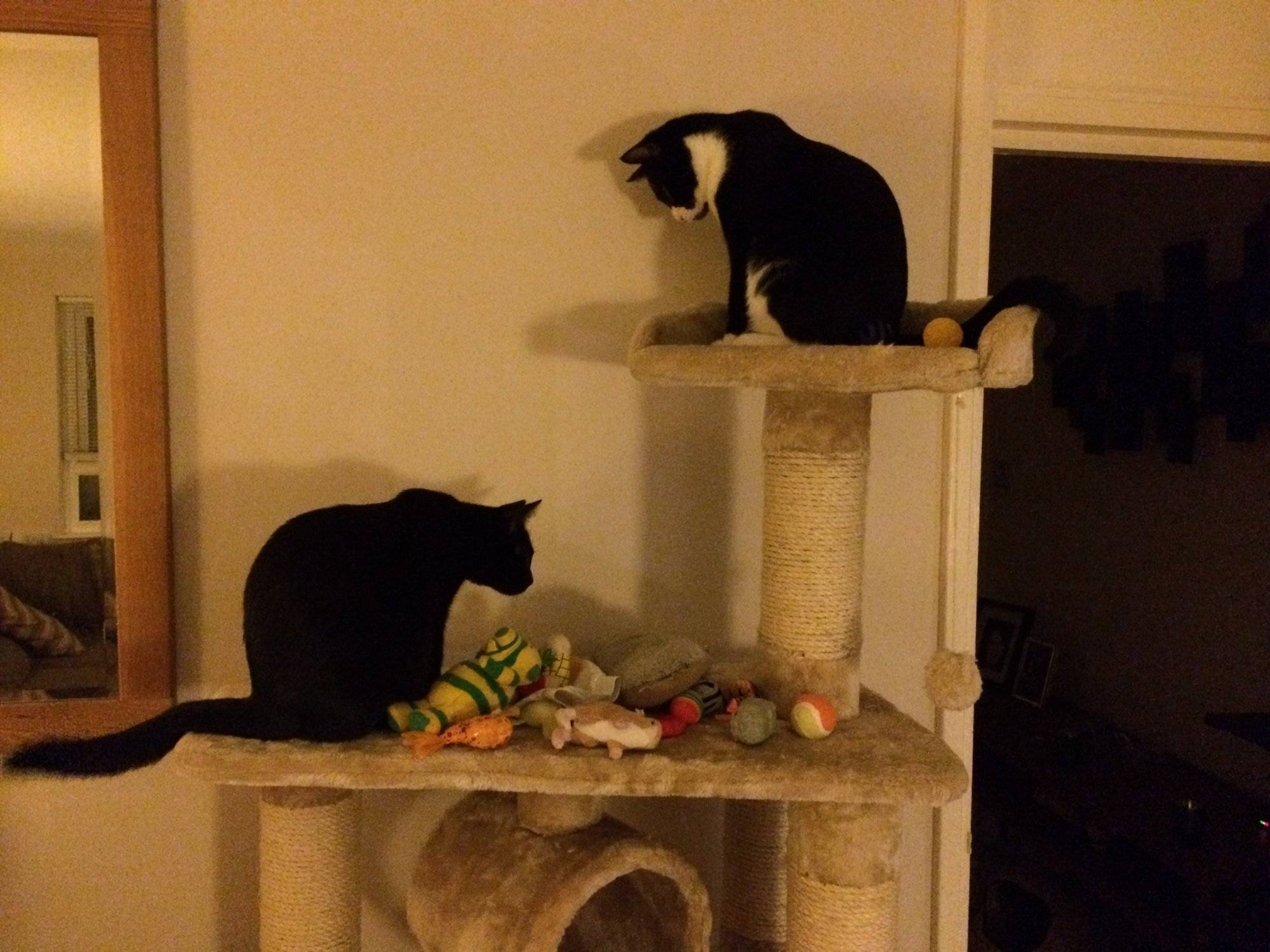 When selecting best toys for your cat, do keep in mind, your cat's breed and age. These two factors count a lot. Moreover, toys not only provide entertainment, but also keep the cat healthy and fit. Although there are several toys for cats, it is best to involve yourself with your cat when it plays with these toys. Cats want your time; make them exercise and play with the toys.
Cats can make loyal and lively pets if proper environment is provided to them. Entertainment is their necessity for a happy and healthy life.
Advertisements
Click to visit our Shop for the hassle-free Zen Clippers!
We regularly write about all things relating to cats on our Blog Katzenworld!
My partner and I are owned by five cheeky cats that get up to all kinds of mischief that of course, you'll also be able to find out more about on our Blog
If you are interested in joining us by becoming a regular contributor/guest author do drop us a message @ info@katzenworld.co.uk .