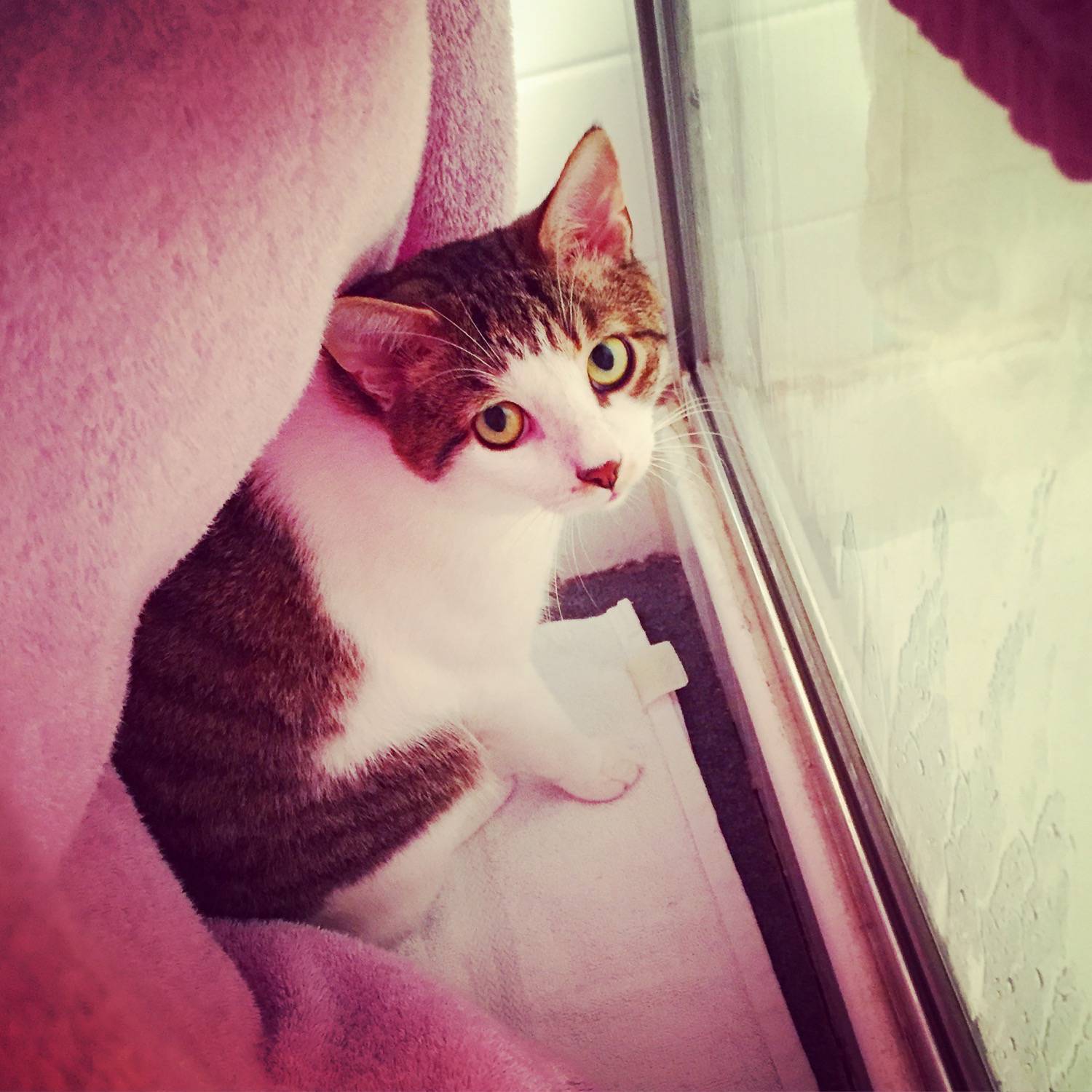 I like to make my cats purr. Of course, I enjoying giving them pleasure but today as I had my morning petting session with one of my fur babies, I realized I'm doing this absolutely selfishly. I want the purr. I want to experience the soft vibrations and listen to the familiar comforting hum, which instantly works as a metronome for my relaxation. My breathing calms down and regulates and as I bury my entire face against his fur. I made him feel this way and he is doing the same to me. This is inter-species symbiosis of the purest form.
I only fell in love with cats three years ago even though I am a Leo born in the Year of the Tiger. All my life I suspected felines were sneaky, moody, and would ultimately kill me in my sleep. I was 39 years old when someone suggested a therapy pet to help with my anxiety challenges. My husband said, "hell no" to a dog in an apartment so he suggested a kitten, never imagining in a million years I'd agree. Three days later I had an 8-week old Russian Blue in my lap and I was won over forever.
The first time my daughter heard our gray-blue kitten purr, she said, "I think her tummy is rumbling."
Once you hear the purr, you want more and more and more; like an imaginary cocaine. Because their purr vibrations are in the 20 to 140 Hz range, they can have therapeutic effects. The power of the purr can lower stress and blood pressure, reduce the risk of a heart attack, help heal infections and assist in healing bones. There is an old veterinary adage: "If you put a cat and a bunch of broken bones in the same room, the bones will heal."
Recently my husband read an article which verified my sneaking suspicion. Turns out, while or pets don't actually emit a magical love spray, stroking a cat does cause a release of oxytocin in both humans and our animal companions, which is often called the "love hormone." 
This was just the justification I needed to understand why after a year of living with a "one cat to four humans" ratio, our family desperately wanted more fur per person. Two years later, we adopted twin brother kittens to spread the purr around.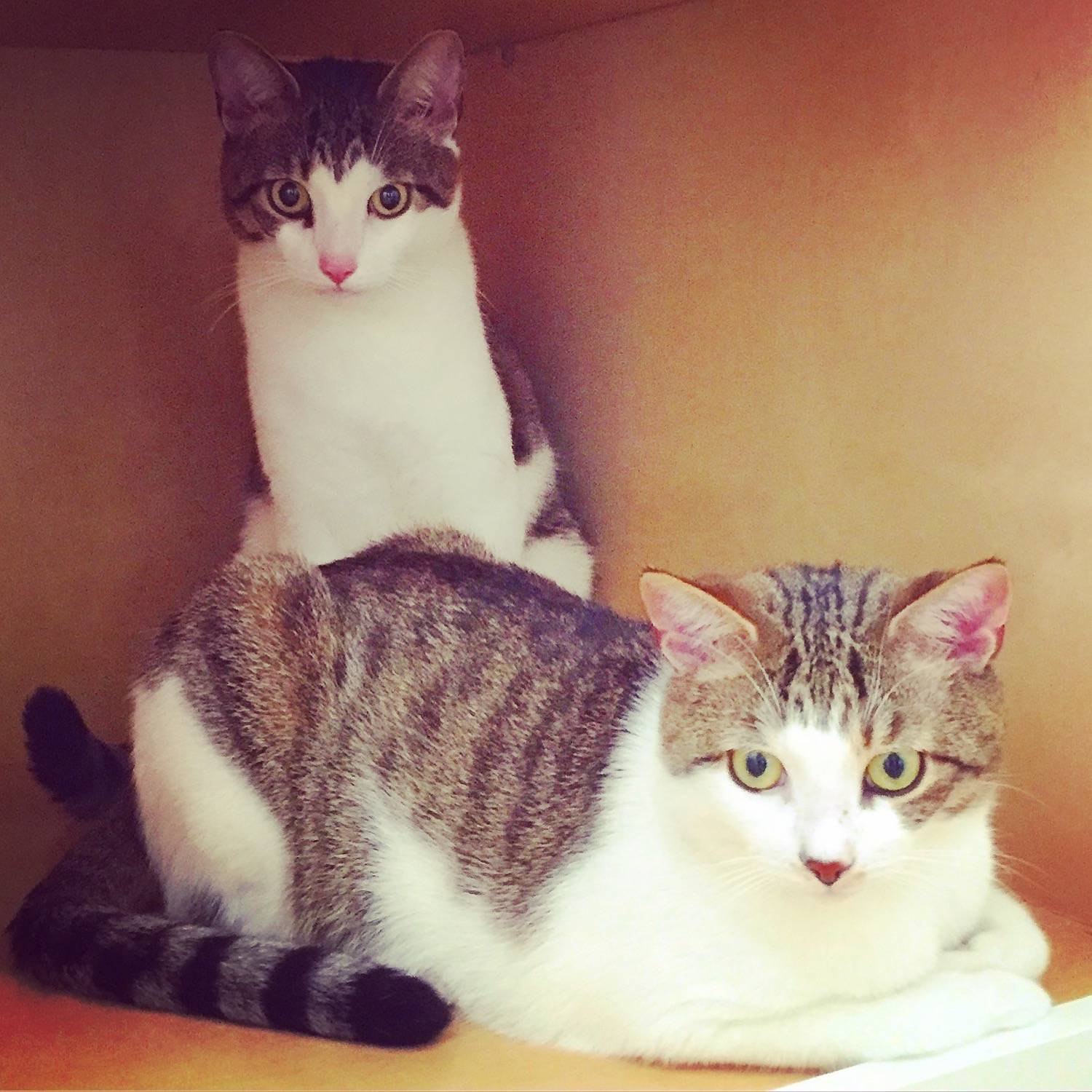 Cats have been revealed to be one of life's biggest surprises. My ignorance, from misunderstanding this complex and beautiful species, was unfounded. Yes, they can be moody, but more often they are mysterious, intelligent, resourceful, and loving. Most importantly, my three cats are naturally impeccably clean, spending as much as half their waking lives grooming themselves, their relatives and friends, which is way more than I can say for the three humans with whom I live.
Advertisements
Visit our Shop for top-quality cat toys and cat lover products!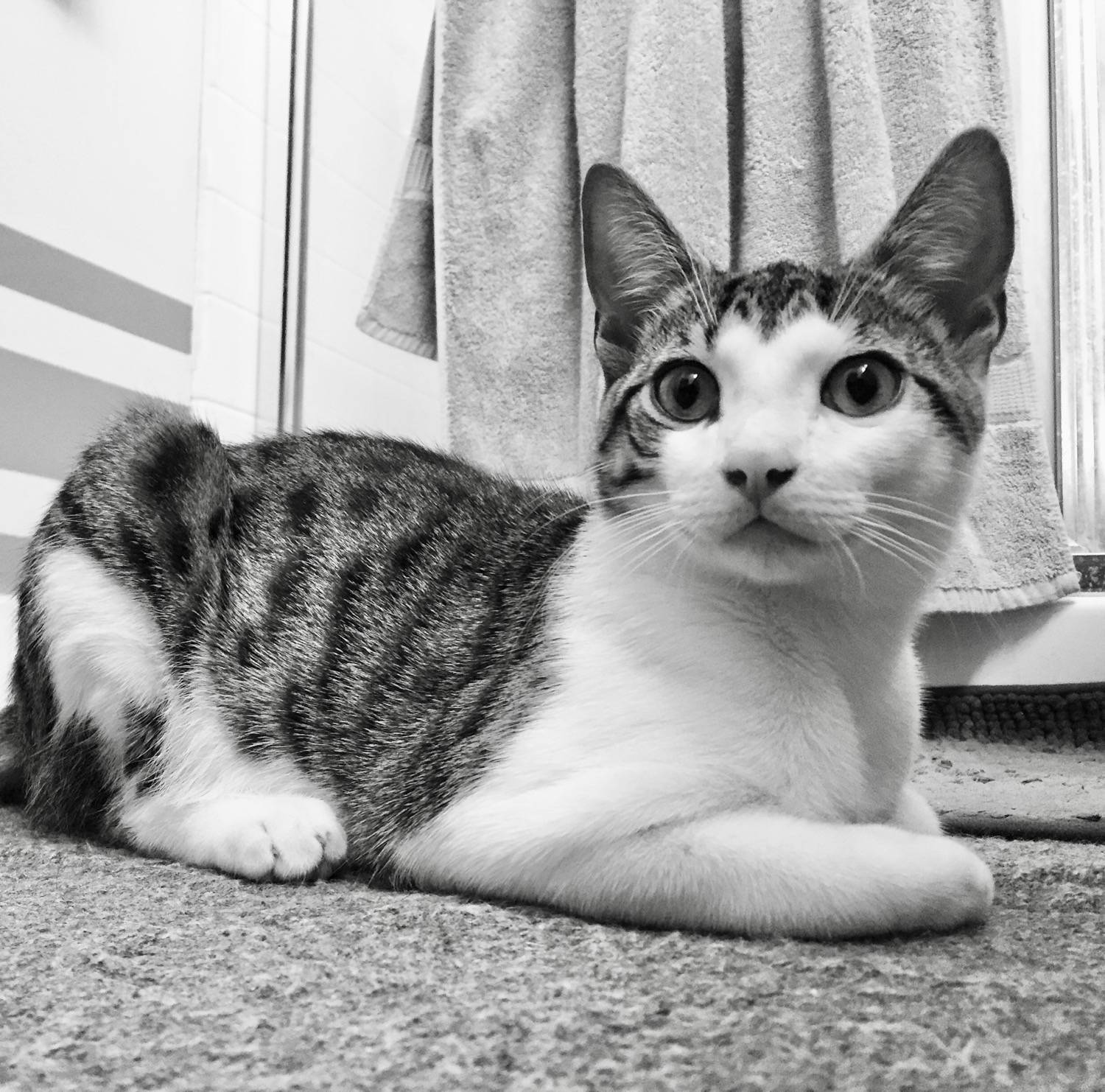 A modern renaissance woman, finally letting the insanity out of my head.
I'm a writer, an opinionated talker, a photographer, a clown pimp, a button artist, a shrinky-dink aficionado, a professional hypochondriac, and consequent self-proclaimed medical professional.
Born in Kiev, my family defected to New York City in the 1979 wave of Russian-Jewish immigrants (aka refugees). This dramatic transition has apparently left me with an eternal quest for a sense of belonging and a perpetual cultural identity crisis. Growing up, my mother persisted that we were neither Ukrainian nor Russian, but simply Jews from the former Soviet Union. "Just imagine you were born over the ocean," she tried to explain as I demanded a nationality to go with my religion.
As a child, I preferred the animated conversations of grown-ups, sweetened by the sexiness of coffee and cigarettes, to that of playing with children my age.
I spent my adolescence starring in an ironic, Russian immigrant coming of age story amongst vodka and donuts in my family's dinette in Staten Island. By the time I got to NYU, certain I'd be the next Barbara Walters, I was living more like a 30-year old than a college student. I crushed my own broadcast journalism dreams, caving into the monetary temptation of the falsely glamorized world of advertising agencies.
I got married. I dipped my toe into a piece of the dot-com bubble. I became a mom of a boy. I got divorced. I started Hearts Everywhere as a blog where I documented my Life 2.0, chasing the American Dream of life, love and pursuit of happiness.
I fell in love with a clown – in the romantic comedy, NYC-is-your-backdrop, fairytale, real-life movie, make-others-around-you-gag, kind of way. I got drunk on a fishbowl's worth of booze and broke my foot. A woman fell on me on a NYC corner and broke my knee. Then, I lost my job.
So my 6-year-old and I moved into the clown's second floor walk-up, above an Indian restaurant, and I took over the business aspect of the clown company. We enjoyed many perks of NYC living such as bed bugs and rats, and despite such romantic conditions, I still managed to get pregnant. I threw up for 9 months and wrote about it ad nauseam [involuntary clown-infused humor] into a 400-page book still to be edited. We moved to Wall Street, since that's the obvious place for a clown to live with his pregnant wanna-be writer girlfriend and her kid. I became a mom of a girl.
Then, our $1,000 rent increase forced our new family of 4 into 3 months of purgatory, shacked up with my dad in his Staten Island basement (aka refugees 2.0). Eventually we made our way to NJ, went to court with our contractor, survived Hurricane Sandy … and I started a business making button collages.
Then, ten years from the day we met, I married the clown.
Life has been narrating stories way faster than I have been able to write them down. My brain has reached maximum story-storage capacity and now it's finally time to let the insanity spill out from my head onto the page.