Hi everyone,
Today's Purrsday Poetry post comes from Linda Hutchison.
Happy Birthday
For Little Caesar
March 16, 1995 to 2008
On this day in March
in between
the Roman Ides
and the Irish songs
I sing Happy Birthday
to my cat
Little Caesar.
He is a year old today.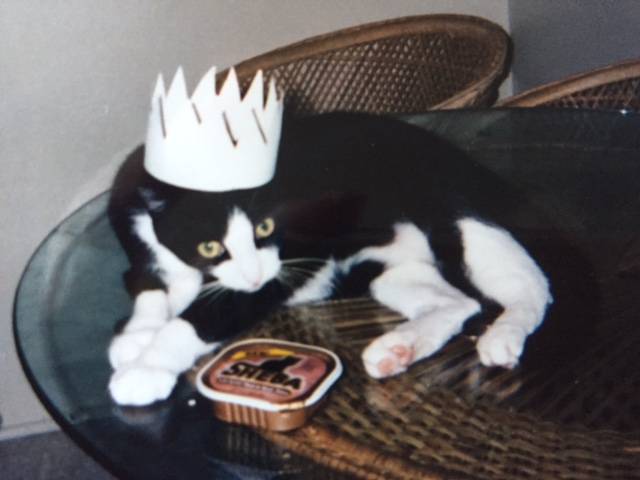 A tuxedo cat
      ¾ black with white
      paws, chin, and chest
Jaunty.
I should have called him
Fred Astaire.
I put a candle in his
savoury duck and meat sauce;
he backs away.
I put a paper crown on his head;
he flips it off
grabs it with his paw.
Cats do not tolerate nonsense
if it frightens or humiliates them
only if it amuses them.
He is not amused.
He looks at me with
wide eyes as I
sing Happy Birthday.
He runs across the kitchen and jumps
on my big old cat. She hisses.
Later they will curl up together.
They do this routine every day now.
And every day I ask myself
Is this my routine now?
A middle-aged lady singing to her cats
on this day in March.
My singing has an echo, an echo of other days
not ominous
not gleeful
but somewhere in between.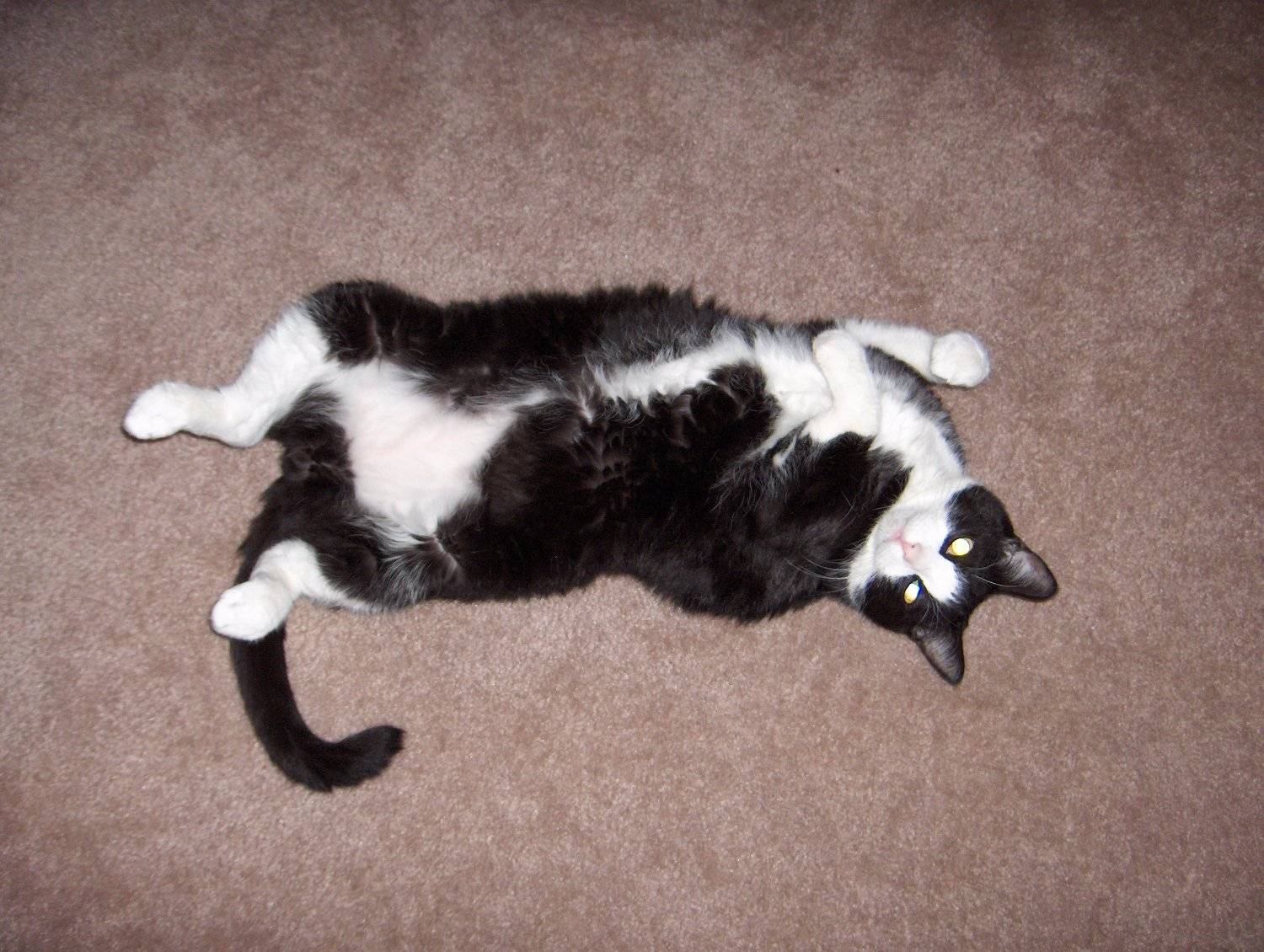 P.S. Don't forget to sign up for our new Newsletter here. To always get an update of our posts.
Thanks,
Marc
We regularly write about all things relating to cats on our Blog Katzenworld!
My partner and I are owned by five cheeky cats that get up to all kinds of mischief that of course, you'll also be able to find out more about on our Blog
If you are interested in joining us by becoming a regular contributor/guest author do drop us a message @ info@katzenworld.co.uk .