Money saving tips for cat owners
Owning a cat, as we cat lovers know, is one of life's great pleasures. Our furry companions bring a smile to our face, affection when we need it and genuinely make us feel more relaxed (proven by scientists!). Few cat owners would argue that the cost and commitment of owning a cat is well worth it. However, owning a cat can be expensive, in fact its estimated that the average total cost of owning a cat can reach over £900 per year including vet's bills, food and everything in between.
We believe, however that a large proportion of these costs are unnecessary and that owning a cat doesn't need to cost an arm and a leg. And; with Christmas, the most expensive time of year, almost upon us, we thought it would be timely to offer up our money saving tips for cat owners:
Avoid unnecessary vet bills – Use a pet health advice line
2 out of 3 pet health issues don't require an immediate trip to the vet, and with the average non-routine vet visit costing up to £300, vet trips can burn a serious hole in the pocket. A good money saving option is to use one of the variety of pet health helplines such as PetGP that offer an advice service to pet owners at a fraction of the cost (from just £12.50 per call). The helplines can advise owners on whether a trip to the vet is necessary and what their next steps should be.
Find an alternative to leaving your cat in a cattery – Use a pet minding service
There are a host of new websites that match up pet owners with keen pet minders who love animals but for whatever reason can't' commit to having their own. Not only are these services free but your cat is likely to get a lot more loving attention from their minder than they would at a cattery.
Make your own toys – Get creative!
Cats love to play and according to some studies, one of the biggest costs to adoring owners is buying cat toys and accessories. Making your own cat toys will save you money and bring a bit of creativity into your life! There a tons of ideas on blogs and pet websites. Try Pinterest which is a great place to get inspiration from other cat owners.
Buy the right food and keep it fresh – Use Tupperware
Stay away from the luxury cat food brands, they don't offer any health benefits over less costly cat food brands. If you feed your cat dry food or cat treats, keeping them in Tupperware can keep it fresh for up to ten times longer.
Portion control – Keep to recommended portion sizes
Another food tip and one that will help keep your cat healthy and slim. Maintain portion control. Adult cats generally only need approximately 6oz of food daily spread between the morning and evening.  Avoid feeding on demand as this can lead to weight gain, over spending on food and ultimately if your cat becomes overweight, increased vet bills in the long term.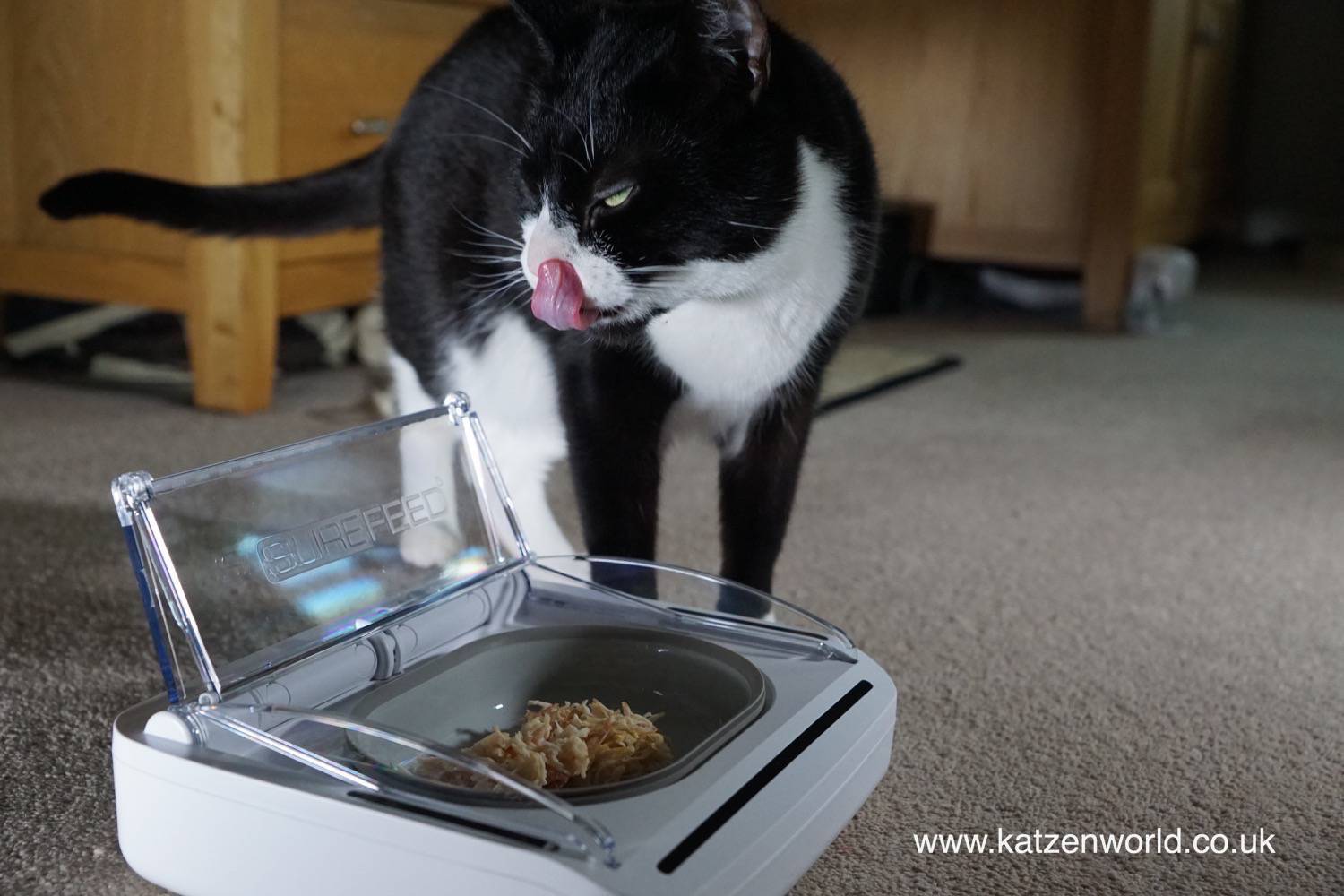 Adopt, don't buy – Give a cat in need a home
Ok so this one isn't for existing cat owners. People considering buying a cat should think twice. By adopting a cat or kitten from a local shelter, not only are you saving money but you're doing a good deed and helping a cat in need!
Advertisements
Click to visit our Shop for the hassle-free Zen Clippers!
We regularly write about all things relating to cats on our Blog Katzenworld!
My partner and I are owned by five cheeky cats that get up to all kinds of mischief that of course, you'll also be able to find out more about on our Blog
If you are interested in joining us by becoming a regular contributor/guest author do drop us a message @ info@katzenworld.co.uk .