Hi everyone,
It's Nubia here today! 😀 And as you can see I am very very busy playing cat bingo! 😀
Nubia: When the box first arrived I wasn't entirely sure what it was all about…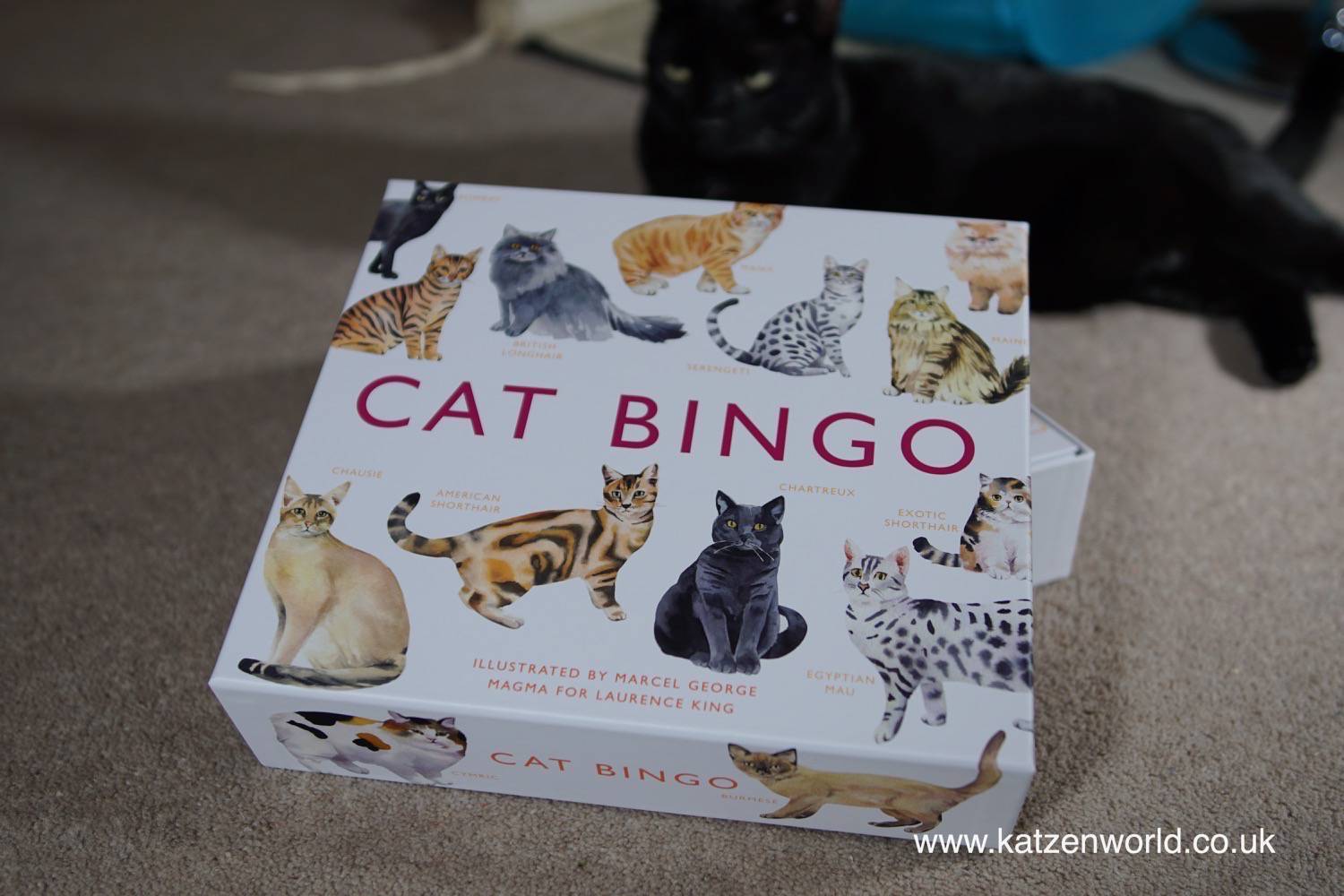 Nubia: Why are humans always so slow getting into things… do they not know how impatient we cats are. 😮
Nubia: Is there a Nubia anywhere here?
Nubia: Over here maybe?
Nubia: Hmmmm… Almost! But they should really make a Nubia!
Nubia: What human? I am in the way?… Well…. But surely I count as one of the cat pieces to place somewhere? 😀
Nubia: Fine… I shall move. 😮
Nubia: And aren't these just adorable?
And you can be in it for a chance to win one of these if you are based anywhere on this planet. 😀
Simply complete any of the following actions:
Giveaway:
To enter for your own chance just click here and gain entries at winning the game. The more entries you gain the higher the chance you could win game!
You can gain extra entries as follows:
1. For Tweeting about the event through the GiveawayTool – 3 Entries
2. Sign up for our newsletter via mail chimp – 5 Entries
3. Follow us or Laurence King Publishing on Twitter – 4 Entries
4. Follow us on Pinterest – 2 Entries
5. Follow us on Bloglovin – 2 Entries
6. Make a comment stating you would like to enter and your email address on this post (for those that don't use social media) – 4 Entries
7. Visit us on Facebook – 1 Entry
Signed by,
Her Meowjesty Queen Nubia the Disturber of Peace
Advertisements
Visit our Shop for top-quality cat toys and cat lover products!
We regularly write about all things relating to cats on our Blog Katzenworld!
My partner and I are owned by five cheeky cats that get up to all kinds of mischief that of course, you'll also be able to find out more about on our Blog
If you are interested in joining us by becoming a regular contributor/guest author do drop us a message @ info@katzenworld.co.uk .