Hi everyone,
It's Oliver here today with an urgent update from Katzenworld HQ!
Oliver: So I was napping on my private bed… in my throne room. Thinking no one can see me.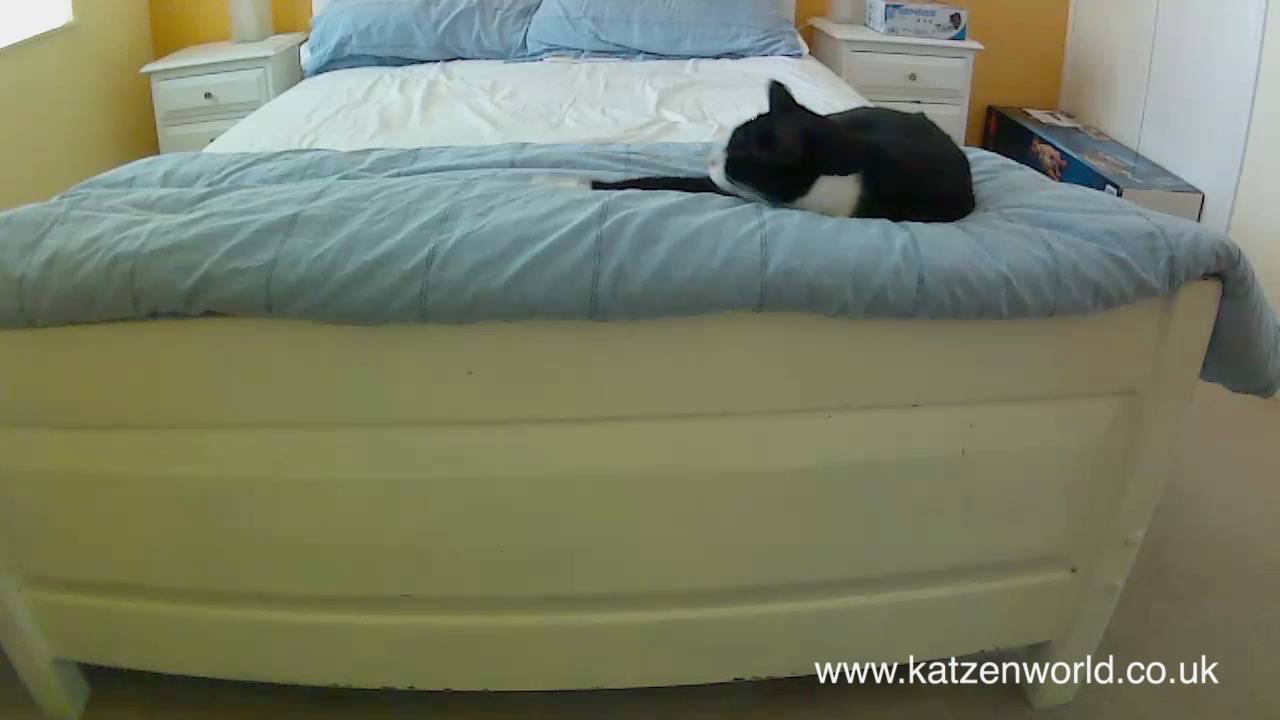 Oliver: *Stretches* But when I heard that noise…
Oliver: Aha… There is an "eye" looking at me! It's a new camera!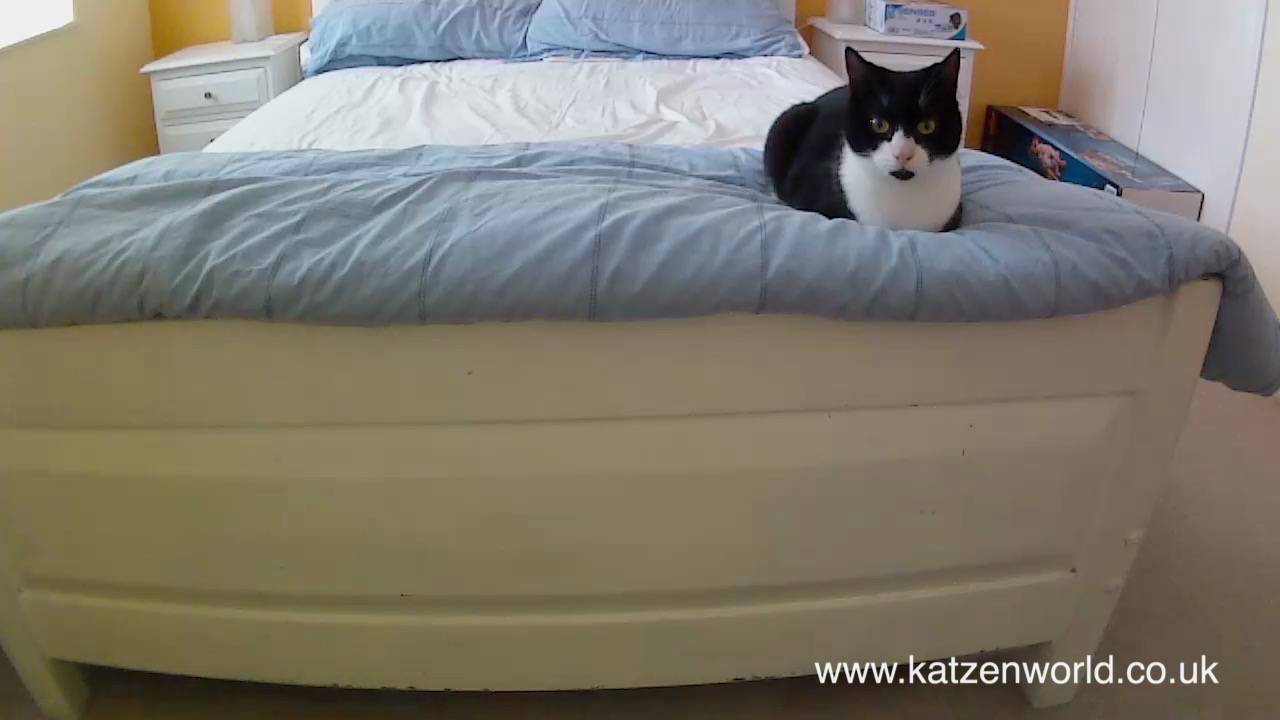 Oliver: But the cool thing about this one is that it's got a laser build in. 😀 So not just can it record me napping but it's pretty good keeping my lazy sister fit as she ALWAYS chases laser pointer stuff…
Oliver: See I told you that she enjoys this. 😉
Nubia: Btw… WHO do you call lazy here??? I am sure you are the lazy one! o.O After all you just slept on the bed. 😮
Oliver: Small details… Now back to the camera!
This is what our Petcube camera looks like when it first arrived!
Oliver: Comes in a cool little box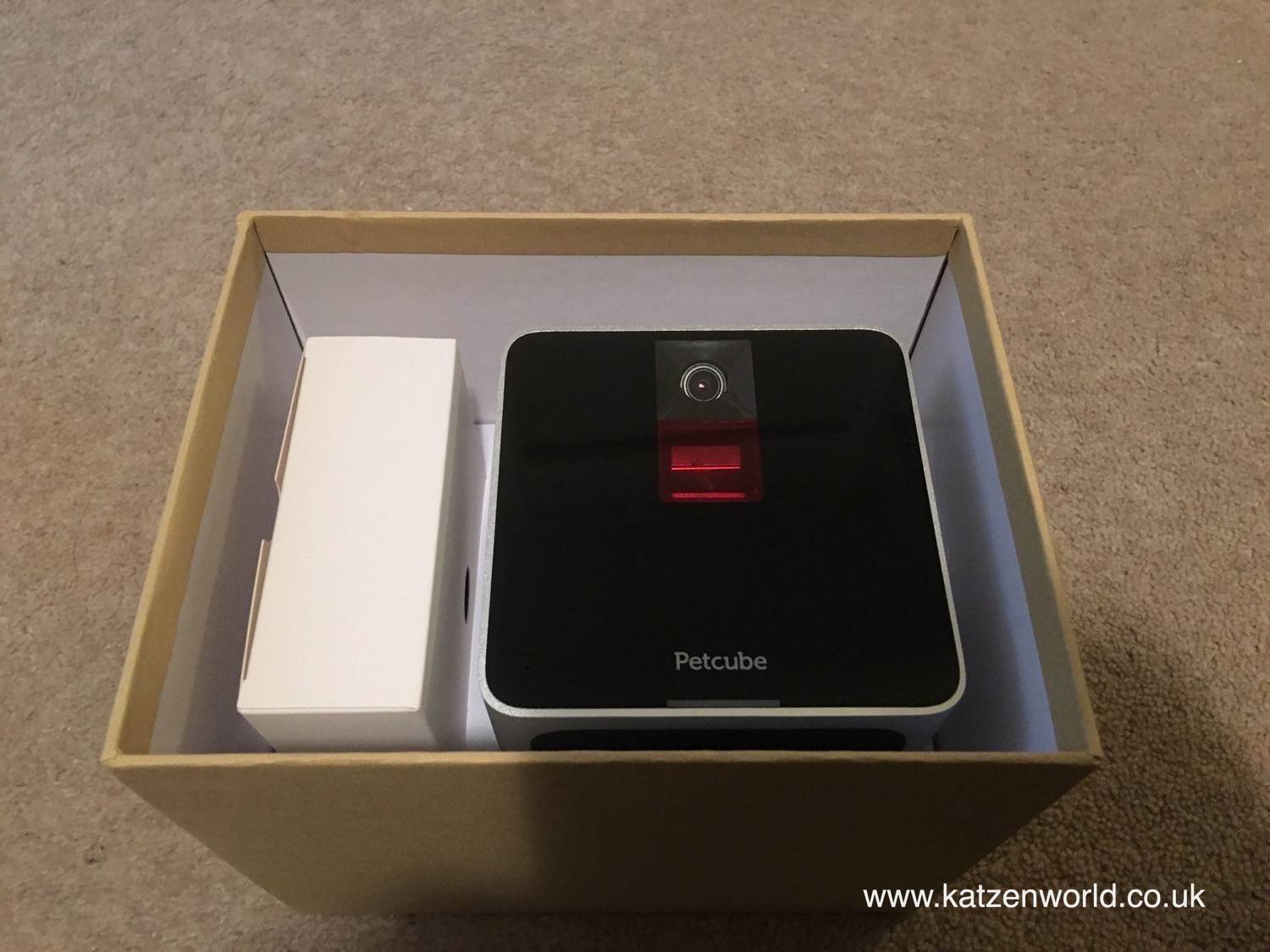 Oliver: And as the name suggests it's a cube. 😀
The current version of the Petcube comes with the following features:
Sleek 4 x 4 x 4 inches aluminium housing
138° degree wide angle camera streaming HD 720p video
iOS & Android compatible

Connects to home Wi-Fi

2-way audio stream through built-in microphone and speaker

Built-in 5mW 3R class laser, certified & safe

Non-slip bottom surface, standard tripod mount

Motion and sound detection notifications

110/240 power adapter

(US type plug)
What's even better it's got an amazing Social app that allows you to share fun photos and videos with other pet lovers and discover new public cameras all the time! 😀
If you'd like to purchase the current super fun cube you can use our special link for an automatic $10 off during checkout! Click here to join the Petcube family now and do let us know if you get one so we can exchange photos and videos. 😀
Now while the current version is already awesome there is an even improved HD version of the cube called Petcube Play that you can back via Kickstarter! But be quick there are mere days left to take advantage of the campaign and it's stretch goals. 😮
Got a hungry feline that would scoff everything up if you left food out? They've got a solution to that as well! A PetCube that dispenses treats which can also be backed by Kickstarter! 😀
We hope you liked our look at the Petcube series and don't forget to let us know what you think about this camera gadget.
Signed by,
His Meowjesty King Oliver the Maker of Mischief
&
Her Meowjesty Queen Nubia the Disturber of Peace
We regularly write about all things relating to cats on our Blog Katzenworld!
Advertisements
Visit our Shop for top-quality cat toys and cat lover products!
My partner and I are owned by five cheeky cats that get up to all kinds of mischief that of course, you'll also be able to find out more about on our Blog
If you are interested in joining us by becoming a regular contributor/guest author do drop us a message @ info@katzenworld.co.uk .