Hello everyone,
It's Oliver here today with an urgent update ahead of World Cucumber day which is tomorrow 14th of June!
Some of you may already know how much some of us FEAR cucumbers which is why I was most pleased to hear of Hendrick's campaign to help us stay safe during this fearful day! 😀
They even sent us and the humans a nice little hamper to commemorate this day.
Nubia: You mean this box? It smells interesting…
Nubia: I found some grass!!!
Oliver: I don't think that is edible sis…
Oliver: Hmmmm….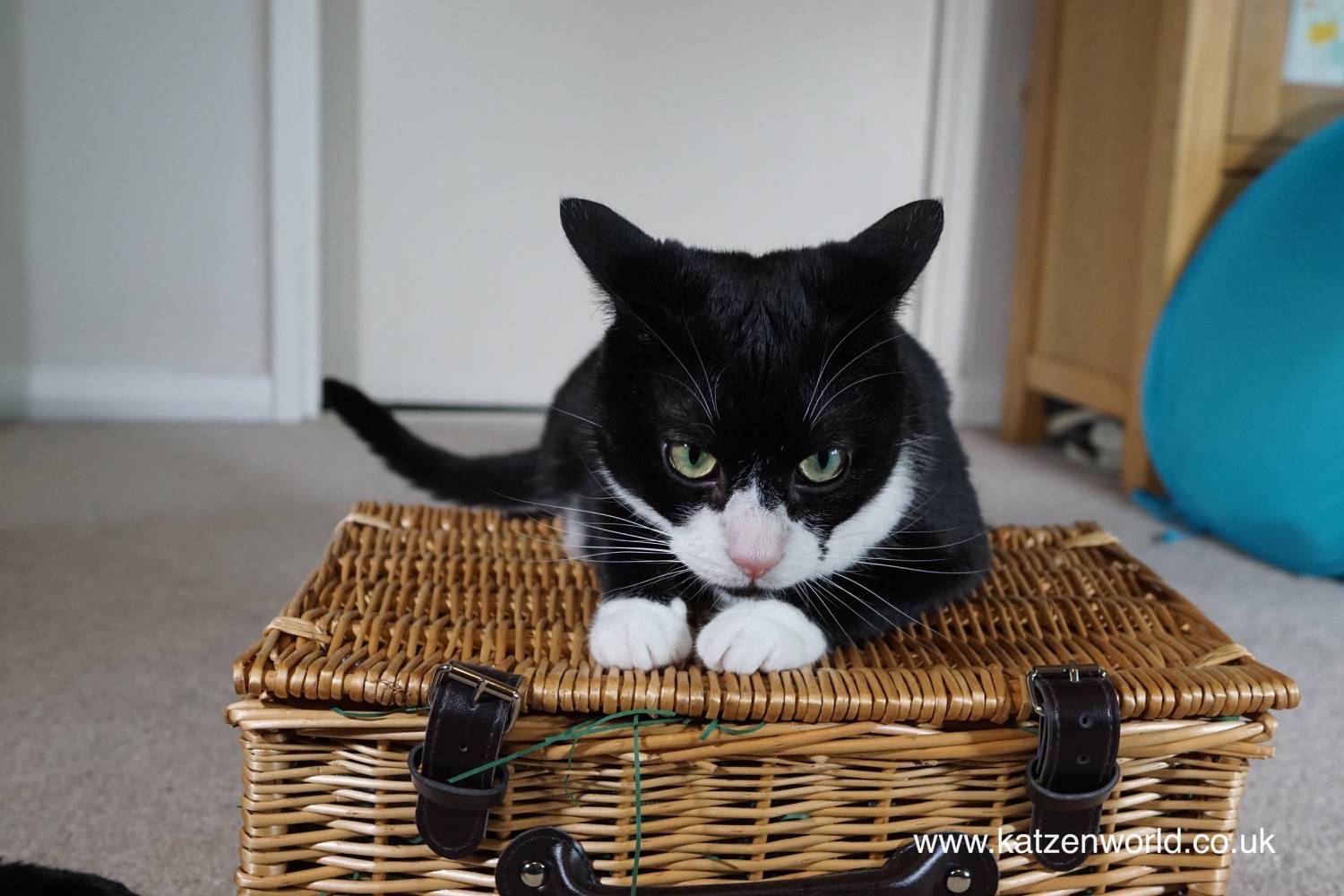 Oliver: This is MY box!
Nubia: But…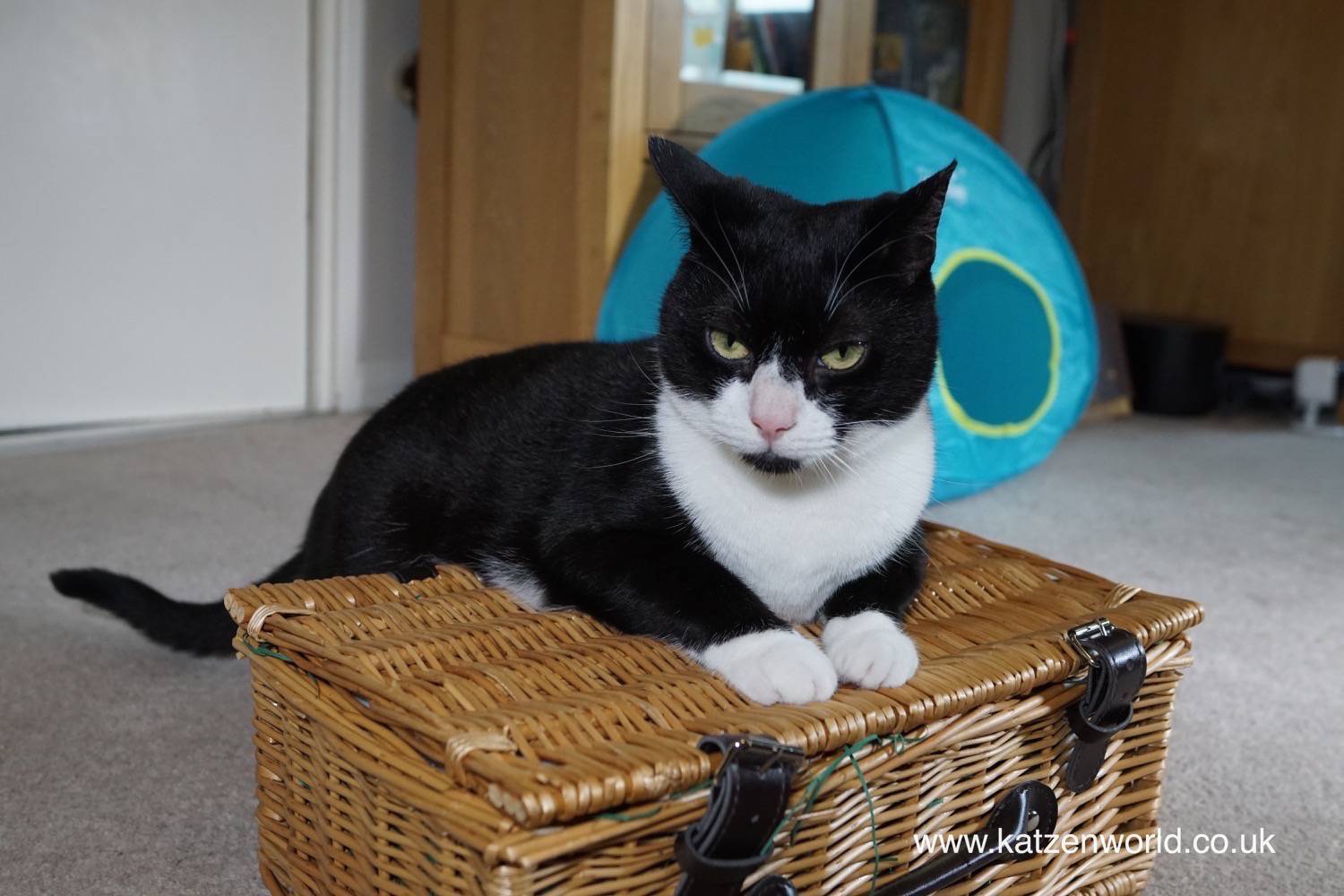 Oliver: Don't even think about it sister… NOW humans you may open it!
Oliver: Look! There is a cat on that card… It must be a message for us. 😀
Nubia: Is this meant to be the scarry cucumber?
Oliver: NOOOOO DON'T TOUCH IT!!!!
Nubia: What's all this ruckus about… seems harmless to me.
Oliver *Hiding*
Nubia: Anyhow… Below are some of the goodies that our humans received. 😀
Nubia: Of course we didn't go empty handed and received some cool toys as well. 😀
Nubia: While my brother is busy playing with those toys why not check out the rest of the details around World Cucumber Day below! 😀
Oh and do sign up to our Newsletter. <3
CATS VERSUS CUCUMBERS
Hendrick's Gin is just the tonic to help cats get over their fear of cucumbers, in time for World Cucumber Day
Over a third of cats across the globe display an irrational fear of cucumbers*. Hendrick's Gin has therefore stepped in to ensure harmony is restored ahead of World Cucumber Day on 14th June 2016.
The delightfully peculiar gin has enlisted the help of world renowned animal behaviourist, Dr Roger Mugford – previously master trainer to the British Queen's corgis, to create a fool-proof cucumber exposure programme to help our feline friends cope at this particularly troublesome time.
According to Dr Mugford, the suspicious nature of cats is what leads to the innate fear of the mighty cucumber – the oddness and unusual persona of the green fruit makes them feel uneasy. His advice includes details on how best to safely introduce cucumbers to your kitty and keep them calm during this wonderfully whimsical celebration.
Cunning cat friendly tips include: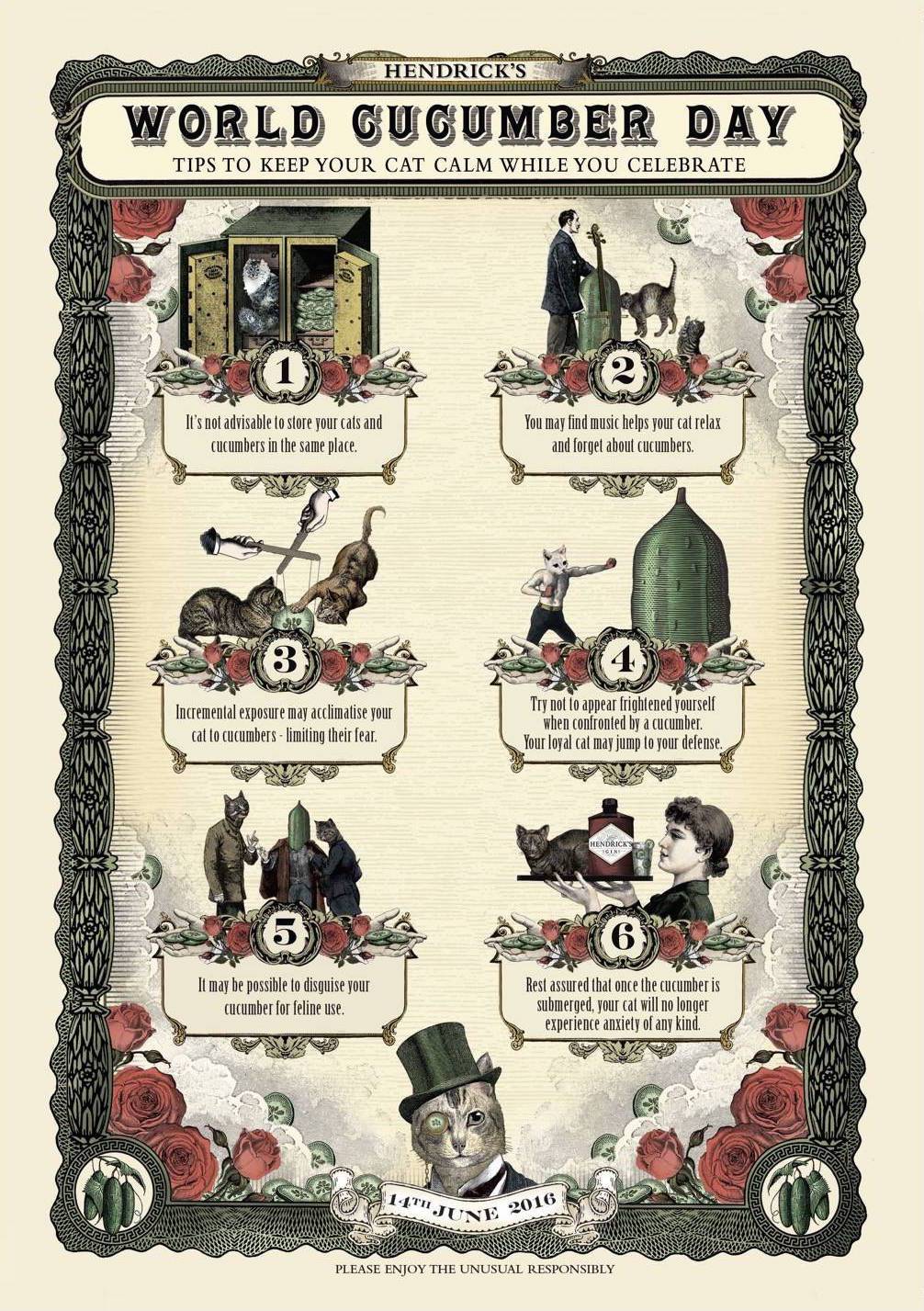 1)    Storing cats away from cucumbers

2)    Play some suitably serene music to help  cats relax and forget about cucumbers
3)    Incremental exposure may acclimatise cats to cucumbers – limiting their fear
4)    Disguise a  cucumber for feline use
5)    Try not to appear frightened yourself when confronted by a cucumber – the more loyal cats out there  may jump to your defence
6)    Rest assured that once the cucumber is submerged in a Hendrick's and tonic, cats will not experience anxiety of any kind

"The cucumber is at the core of our gin, which is oddly infused with cucumber itself, the gin that is, not the cucumber – a cucumber is wholly made of cucumber", says David Piper, Hendrick's Global Brand Ambassador. "Cats have an illogical fear of cucumbers – so as inventors of the cucumber garnish, we have to act responsibly and ensure cats feel at ease as we enjoy our Hendrick's libations garnished, of course, with a cucumber, on World Cucumber Day. Did I mention the importance of cucumbers?"
He added: "I've witnessed a lot of odd things in my time, but I never thought the humble cucumber could provoke such a profound reaction. It is something of a bolt from the green for kitties and the danger this poses is very real. We encourage everyone, everywhere, to take the necessary precautions to ensure curious individuals worldwide can celebrate World Cucumber Day with a slice of the unusual."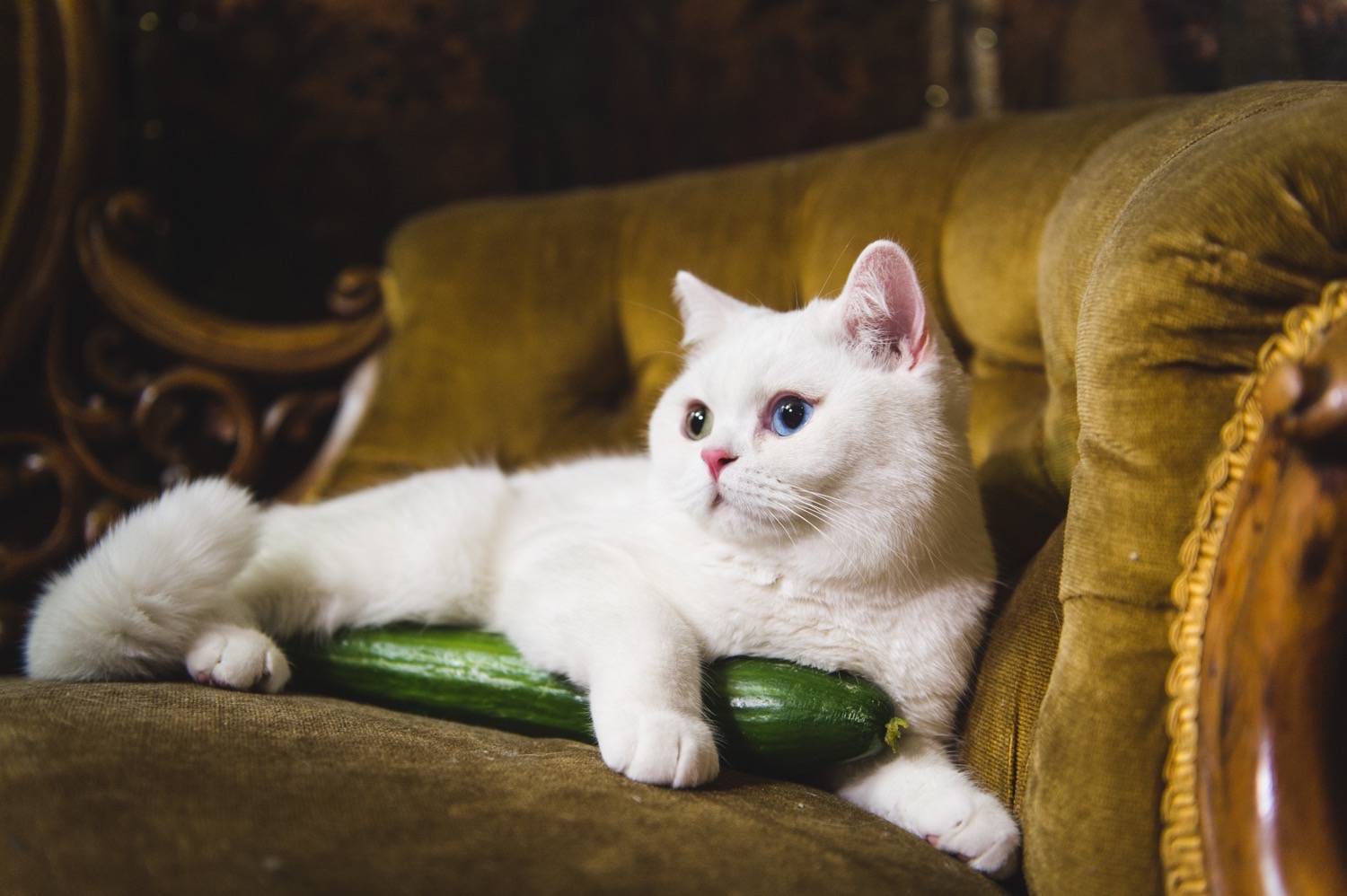 Commenting on this unusual feline predicament, Dr. Mugford says: "Cats are indeed vulnerable at this time of year. It is a real and scientific phenomenon that they are a tad on the timorous side when it comes to cucumbers. I estimate that approximately a third* of cats worldwide are scared of the glorious fruit, and even more in busy cities, as they're not used to such curious country objects."
Dr. Mugford advises that if owners do come across any anxiousness, playing music is a great way to calm cats down, claiming that Beethoven in particular is a popular choice for cats worldwide. Cats' curiosity is second to none so he recommends putting a cucumber in a paper bag and leaving it on the floor in the lead up to the day, giving them a chance to discover the cucumber themselves and in their own time.
"I would strongly advise cat owning individuals to take it slow, starting a cucumber exposure programme in the week leading up to World Cucumber Day, giving them time to acclimatise to the glorious fruit ahead of the day itself."
Full details on the tips and techniques can be found at: https://youtu.be/nKqB3XFIHOI
In honour of World Cucumber Day, Hendrick's Global Brand Ambassador, Duncan McRae, has created a most unusual of cocktails – The Catnip & Cucumber Cooler – to celebrate in style, knowing cats worldwide are cool as a cucumber.
Catnip & Cucumber Cooler
50ml Hendrick's Gin
20ml Fresh lemon juice
10ml Elderflower cordial
8-12 Leaves of catnip
20ml Cloudy apple juice
50ml Fresh cucumber juice
70ml Soda water
Method:
Combine Gin, lemon, elderflower and catnip in base of tall glass and muddle. Add ice, cucumber, apple juice and churn. Add more ice, top with soda and garnish with a cucumber wedge and catnip sprig.
Advertisements
Visit our Shop for Lisa Parker merchandise!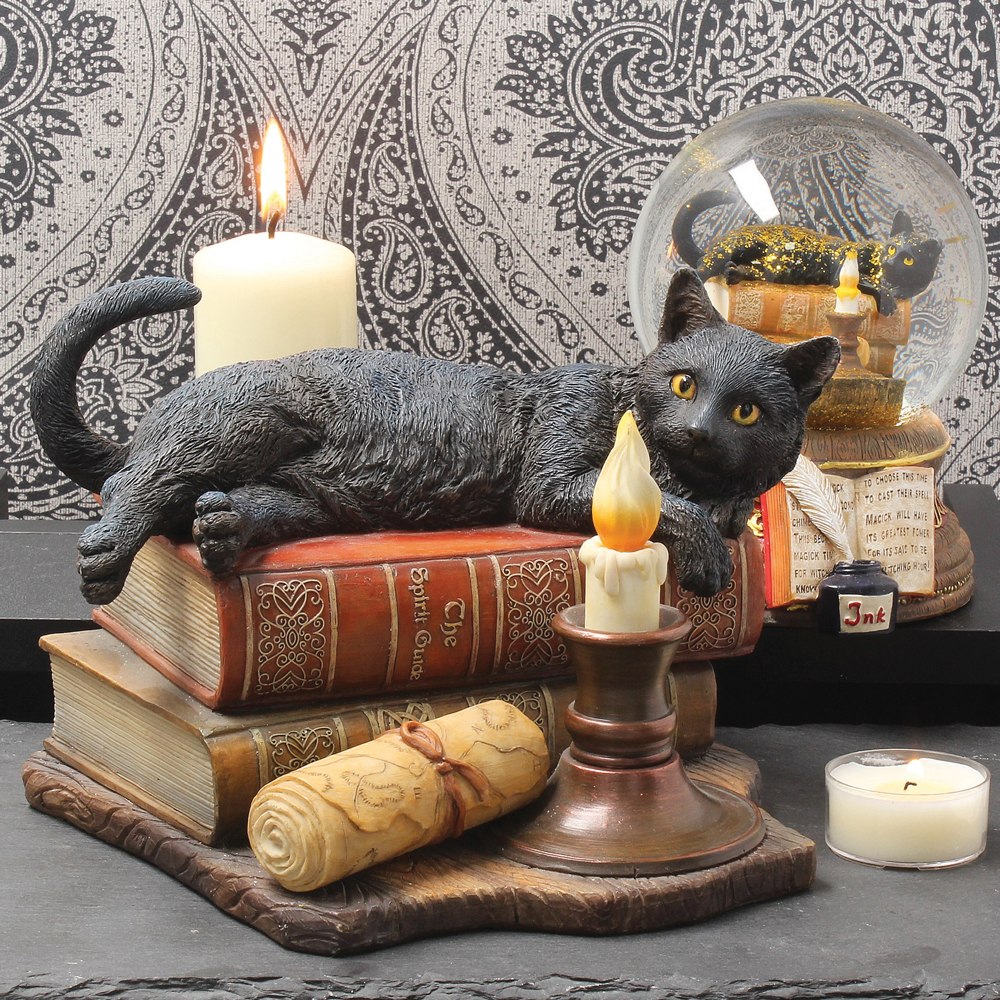 We regularly write about all things relating to cats on our Blog Katzenworld!
My partner and I are owned by five cheeky cats that get up to all kinds of mischief that of course, you'll also be able to find out more about on our Blog
If you are interested in joining us by becoming a regular contributor/guest author do drop us a message @ info@katzenworld.co.uk .