Hi everyone,
While our two didn't make it into the short listing for the cat faces of Amazon Pets we thought it was important to share with you an update that voting for our favourites is now open!
Full details on the competition below.
Amazon.co.uk unveils Britain's most adorable pets in the running to become the Face of Amazon Pets 2016 following 28,000 submissions
Winners will strut their stuff in a series of 'Petwalk' videos as they become the official models for the Amazon.co.uk Pets Store
Pet lovers have been fighting tooth and claw to ensure their beloved companion becomes Amazon's next pet model, following a nationwide hunt to find the first ever Face of Amazon Pets. Today, Amazon.co.uk has revealed the 35 most adorable pets as judged by animal lovers across Facebook, Instagram and Twitter, to make the shortlist having notched up the most social media likes, shares and comments using #AmazonPets.
The competition, which launched earlier this month, has resulted in 28,000 'paw-some' submissions on social media, with dogs, cats, reptiles, horses, birds, small furries and fish all being nominated by their devoted owners. The shortlisted pets are fast becoming the new pet stars of the internet and can be viewed at amazon.co.uk/faceofamazonpets, where the public can cast their vote from today until 5th June.
"We've received so many adorable submissions to become the Face of Amazon Pets and it was tough to narrow it down to the top 35," said Melis Del Rey, Amazon Pets Store Manager and one of the Face of Amazon Pets judges. "We'd like to thank pet lovers for the phenomenal response. Our shortlisted pets are well on their way to becoming internet sensations. It's clear that our pets mean the world to us and are an extension of our family that we're proud to show off."
The five short-listed Face of Amazon Pets entries for the cat category are:
Following the public vote, the judges, 'Instagranimal' pet superstars Winny the Corgi, and Blue Staffy's respective owners, along with Melis Del Rey, will choose the overall Face of Amazon Pets, who will scoop £1,000 worth of Amazon Gift Cards, plus six runners up.
They will take part in a photo and video shoot where each of the seven animals will star in their own 'Petwalk' video, sporting the latest must-have products from the Amazon.co.uk's Pets Store.
Here are some fun facts about what is sold in the Amazon Pets Store:
29,863 dog shirts, sweaters and hoodies
28,261 items of aquarium decor
7,890 cat collars and leads
4,580 bird cages
3,985 dog dresses
2,563 horse brushes
1,134 rabbit hutches
812 dog raincoats
254 types of turtle food
178 types of ferret food
Amazon.co.uk offers an unparalleled selection of products for dogs, cats, birds, fish & aquatic pets, horses, reptiles & amphibians, small animals, farm animals and more. From pet food, supplements, treats and health supplies, to toys, accessories, grooming products and the latest in pet technology, there are hundreds of thousands of products available in the Amazon Pets Store, along with expert guides on how to keep your pets happy and healthy.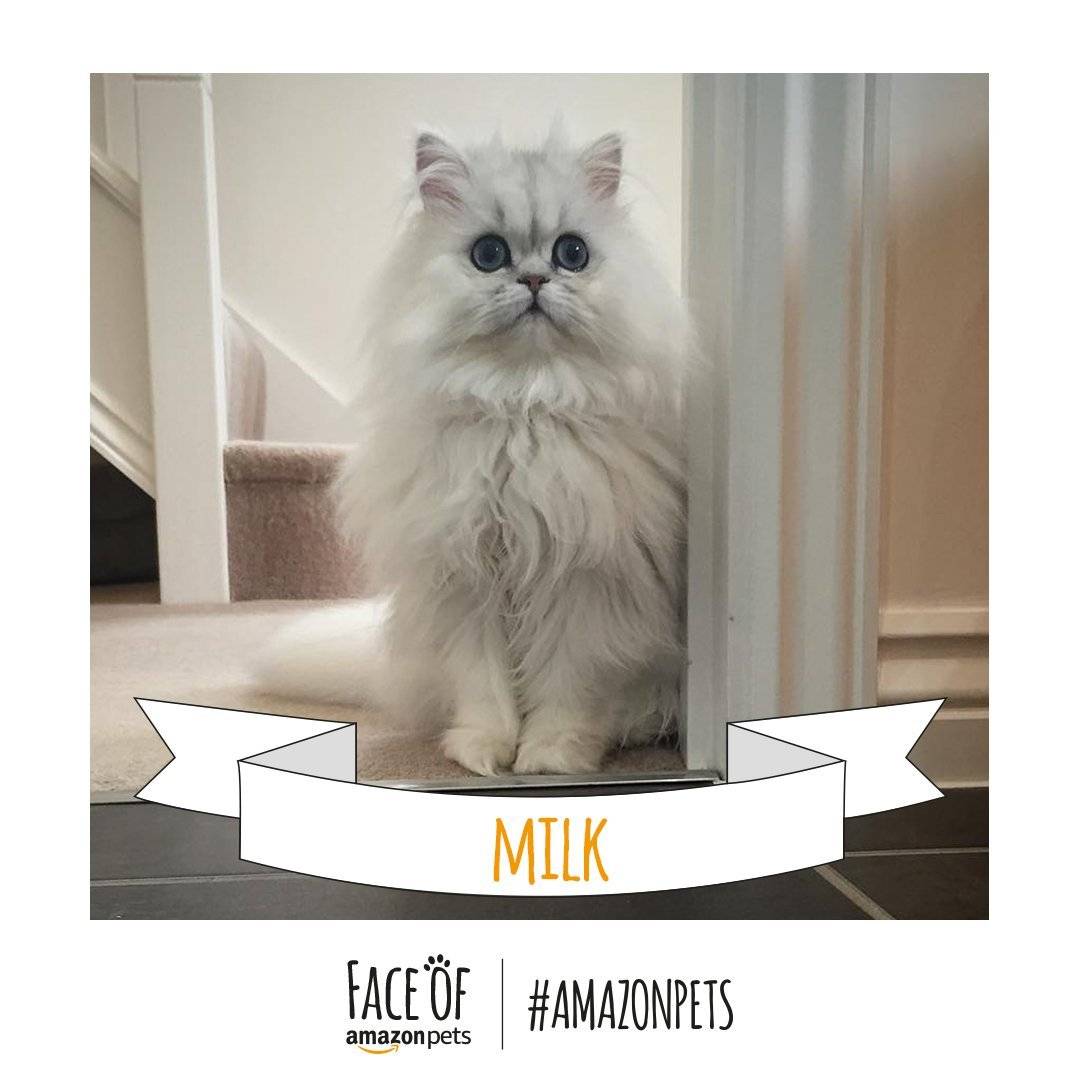 For more information on the Face of Amazon Pets competition visit www.amazon.co.uk/faceofamazonpets
We hope you found this useful and don't forget you can subscribe to our Newsletter.
Thanks,
Marc
Advertisements
Click to visit our Shop for the hassle-free Zen Clippers!
We regularly write about all things relating to cats on our Blog Katzenworld!
My partner and I are owned by five cheeky cats that get up to all kinds of mischief that of course, you'll also be able to find out more about on our Blog
If you are interested in joining us by becoming a regular contributor/guest author do drop us a message @ info@katzenworld.co.uk .