Hello again,
I'm bringing you a Pawsome Product by Horsefeathers gifts they have some amazing jewellery from bracelets, rings, necklaces, earrings and even custom jewellery. Mom was one of the lucky ones to be able to try one of there cat necklace , but who says I can't try it on too?
I'm definitely going to wear this , but it's going to be our secret and I need a time when no ones around. First I better tell you more about Horsefeathers gifts.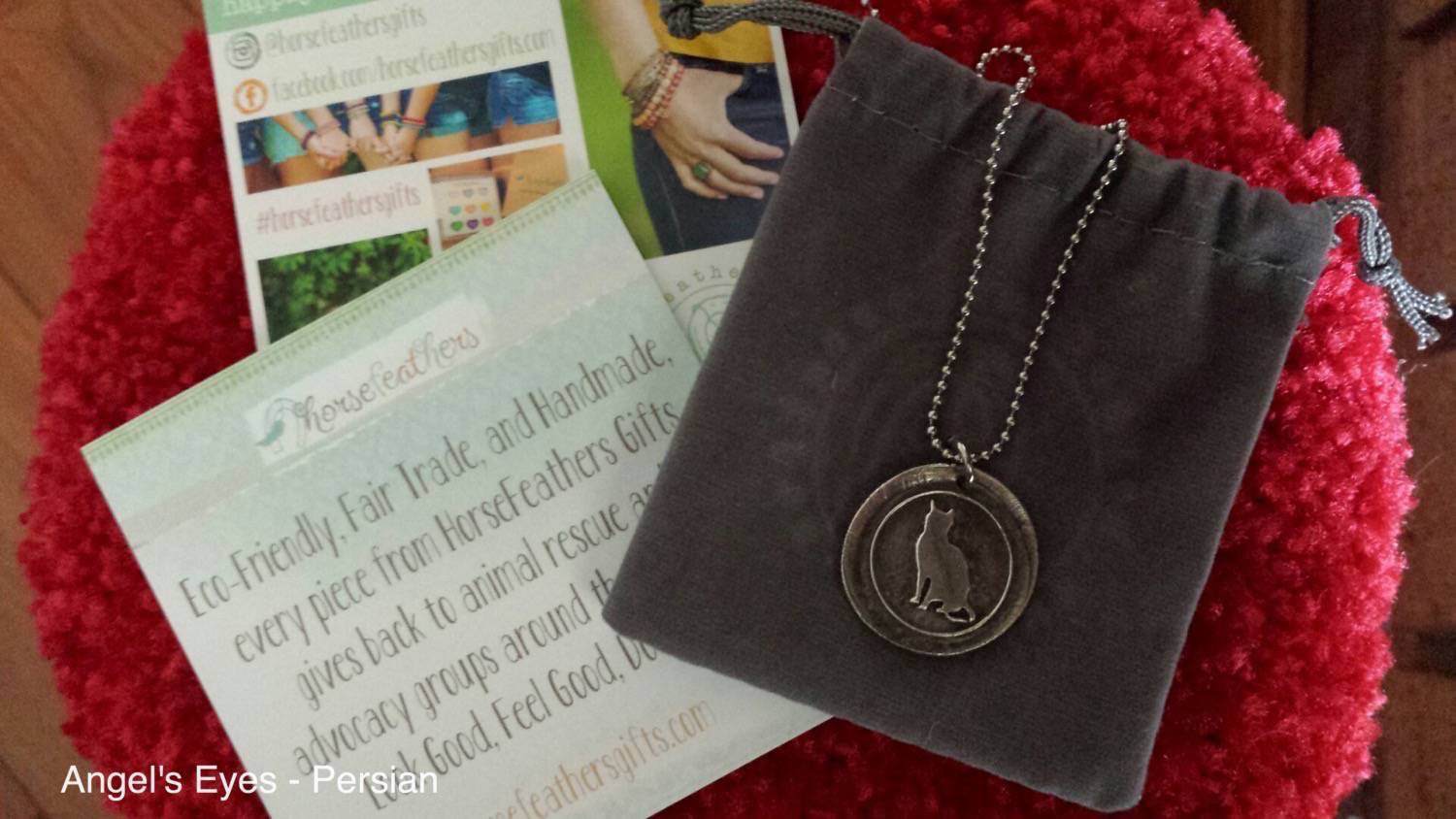 It is Eco-Friendly and handmade, each piece from Horsefeathers Gifts and I can say they are well made very hardy not cheaply made! They are made on a aluminium disc and are hand stamped you can even have them customized. They also have been in numerous magazines and famous people have worn their jewellery! They are very popular! The best part about this company they give back to animal rescue and advocacy groups around the Country.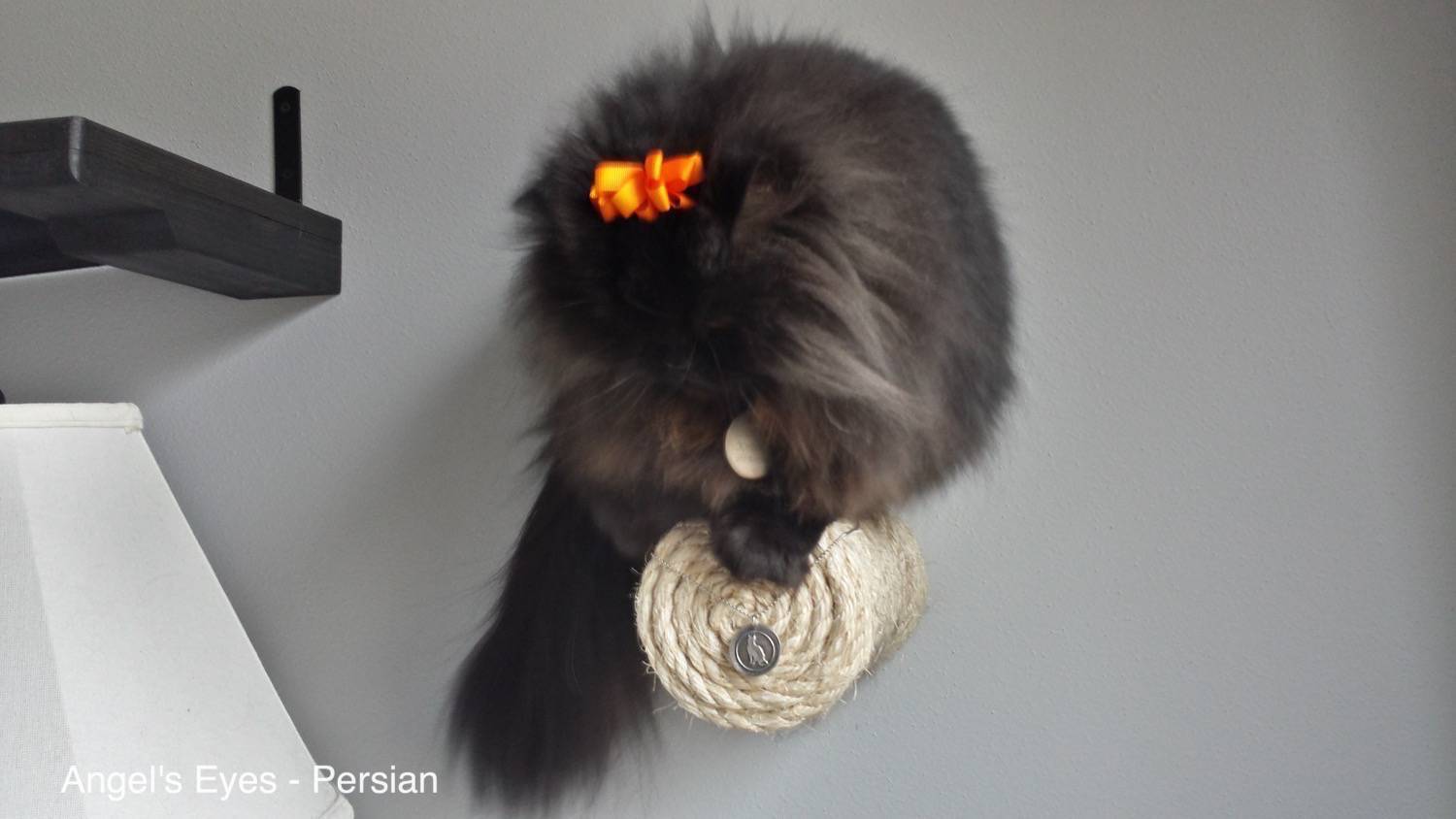 Here's my chance to try it on… I'm going for it…. Shhhss..
Whoo-hoo! I finally got to try it on when mom wasn't looking and I love it so much I
don't want to take it off, but I know this is mom's necklace maybe she will let me borrow it. Don't forget don't tell her I tried it on.  Shss… It's our secret… This necklace is so cute though I can't get over how well made it is. Purr…..
If you would like to check out their website or order your custom jewellery you can follow the links below. Don't forget to leave me a message to let me know what you think or just say hello. I would love to hear from you.
Website     –     www.horsefeathersgifts.com
Twitter       –    https://twitter.com/horsefeathers13
Instagram  –    https://www.instagram.com/horsefeathersgifts/
Advertisements
Click to visit our Shop for the hassle-free Zen Clippers!
Angel's Eyes-Persian
Angel has a big personality with a big heart. She was born September 24, 2013 in Chicago. She is very smart and learns anything by showing her once. She has won 12 photos contest and also has done advertising for pet tags for A Pets Life. She will play with any toy and would make a great product tester for toys.