Hi everyone,
Today's Guest post comes from "completing my bucket list" and is taking a look at another wonderful cat cafe! As some of you may know my partner is Scottish so we have now added this to our must see list! 😀
For someone who's allergic to cats, this might seem like a weird one.  But they're just so cute!  When I heard a cat cafe was opening up in my town I had to get a reservation for opening day.  The Cat in the Window Cafe opened on February 13th 2016.  The idea behind it is go enjoy a cake and a cuppa whilst hanging out with the cutest cats!
You book your one hour time slot on the website and head along (after taking some anti histamines if you need them).  A maximum of 20 people can be in the cafe at a time which is great for the cats to not be crowded, and so you get some quality time with them.
The food was great too.  David went for the Oreo Brownie and I went for the carrot cake. Turns out it was vegan and gluten free so it can't be bad for you right?!  The food isn't made on the premises so don't worry about cat hair in it
The food is served up in super cute cat themed cups, milk pourer and cup toppers to stop the cats getting in your cuppa.  Check the wee guy eyeing up my cake?
I didn't know what to expect from a cat cafe, but it was very clean, really relaxed, the cakes were amazing, the cats were gorgeous and I'll definitely be back.  Best of luck to this amazing new business in Aberdeen.
We hope you enjoyed their post and don't forget to check out their Blog!
Not yet subscribed to our Newsletter? Click here!
Thanks,
Marc
Advertisements
The full range of Necoichi raised bowls and accessory now available @ Katzenworld Shop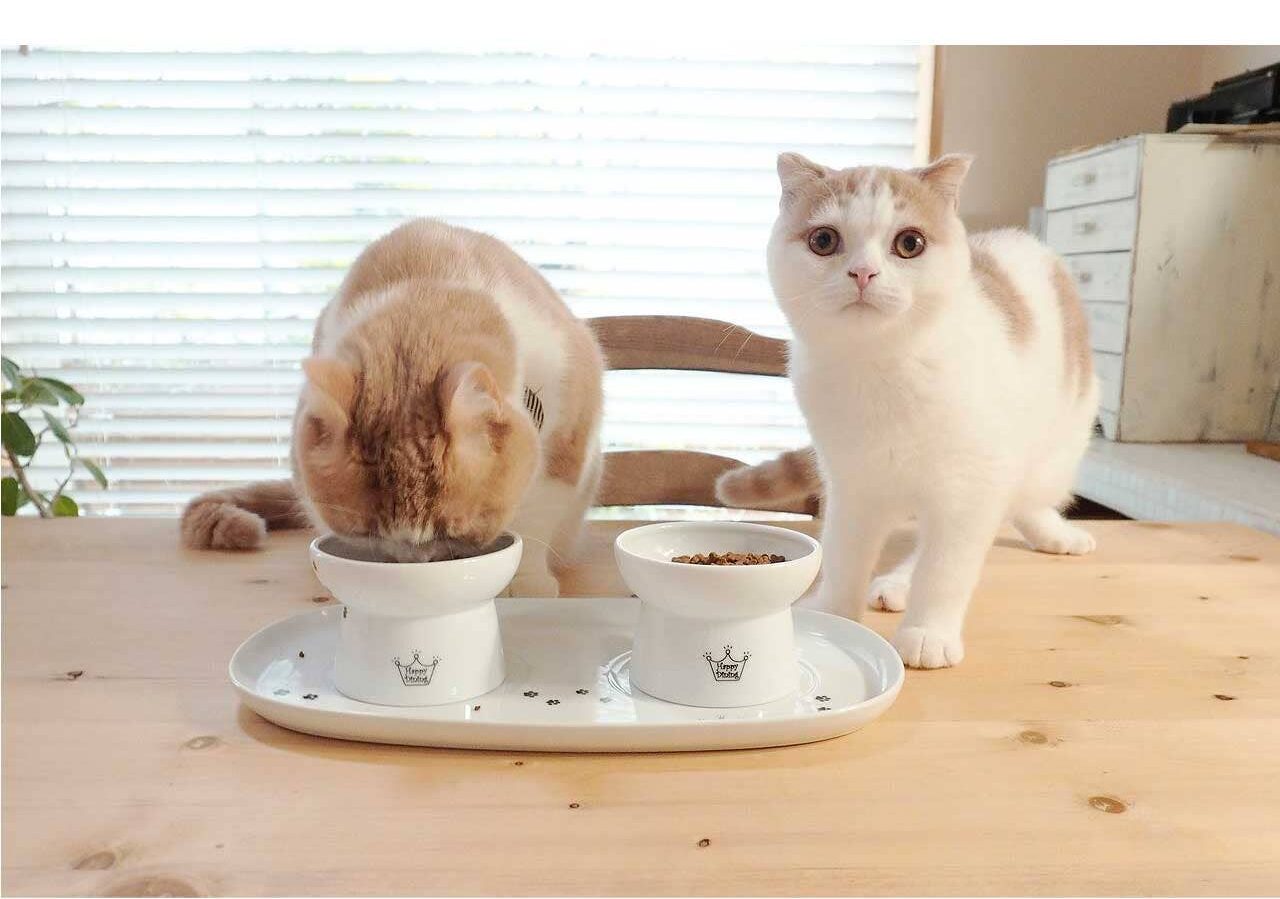 We regularly write about all things relating to cats on our Blog Katzenworld!
My partner and I are owned by five cheeky cats that get up to all kinds of mischief that of course, you'll also be able to find out more about on our Blog
If you are interested in joining us by becoming a regular contributor/guest author do drop us a message @ info@katzenworld.co.uk .