Hello everyone,
Welcome to another week of Tummy Rub Tuesday! Oh, and if you haven't subscribed to our newsletter yet, why not sign up by clicking here to never miss a TRT again. 😀
The easiest way to join TRT is by sending us photos to info@katzenworld.co.uk. Or just leave a comment with the link to the post / photo you'd like us to use.
Meet Licorice who joins us from New Age Studies!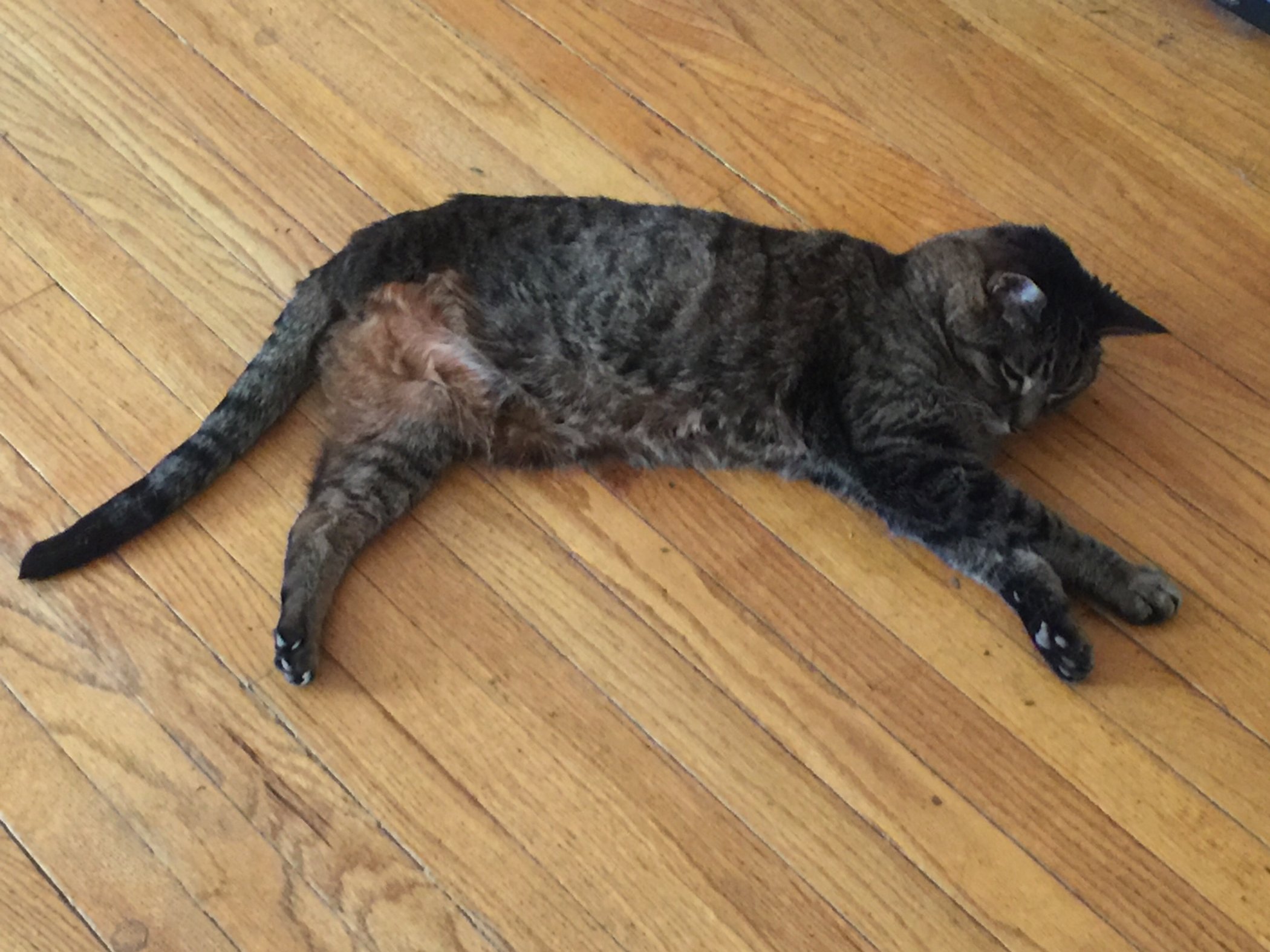 Meet Morph! Who has come over from SMOREDOGS to join today's TRT line-up. 😀
Now if Luna doesn't look comfortable on that bed… Don't you guys love the sign on the wall? 😉 More on their blog!
Tubbalina was entered by one of our Twitter friends. She sure is adorable! 😀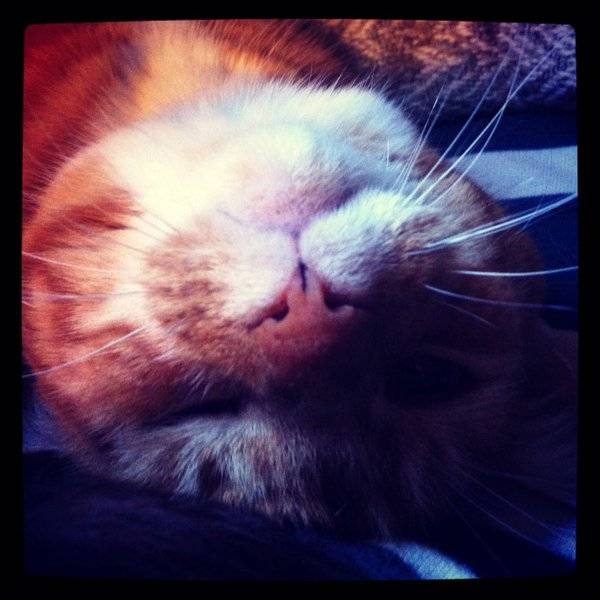 You may only be able to tickle his chin on the shot but you can just imagine the rest of his cute self including the tummy. 😉 This comes from another one of our Twitter friends.
This cute picture was entered to us by Ellen via Facebook. 😀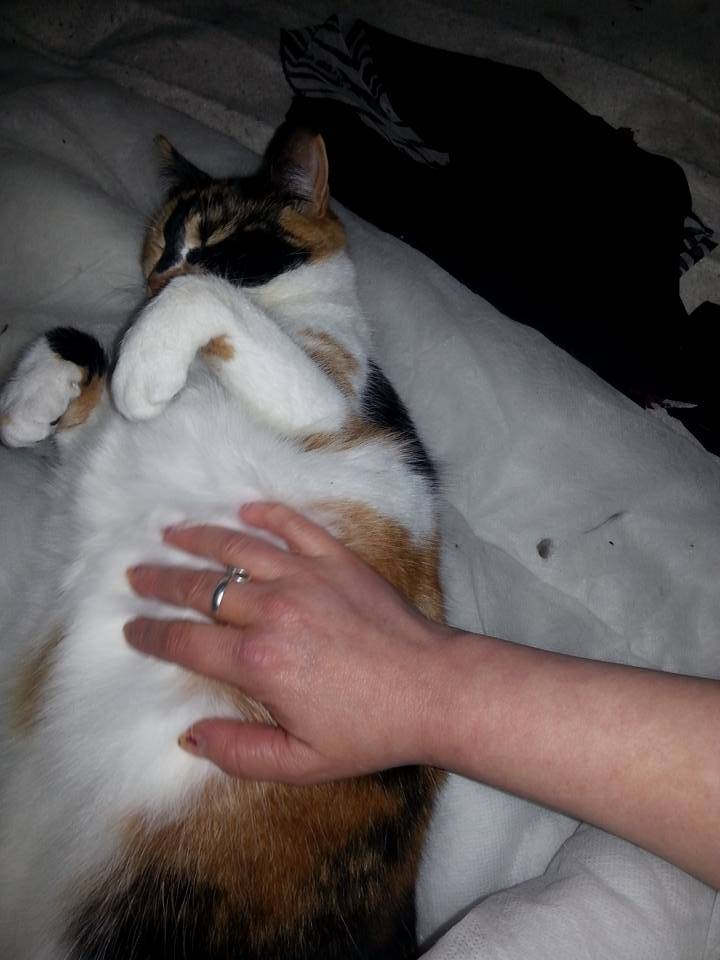 And this tummy was also entered via Facebook by our friend Heni! 🙂
And in case you missed last week's post click here to see the full list!
Now we need ALL of you! Do you want to see your cat featured and join our fun blog roll? Follow the steps below. 😀
All you need to do is post a photo or photo story of your furfriend on your own Blog and add your post link onto our linky app by clicking here or by leaving a comment with the direct link.
Should you not have an own Blog you can participate by sending us an email with your photo to info@katzenworld.co.uk – just let us know what you would like to have listed as source! 🙂
And to make it fair your cat photos don't have to be a tummy shot we do understand that not all cats like showing off their belly! So any fun photo story will be fine but tummy ones will be even better 😀
And on next week's' #TRT we will be posting photos with links back to all you guys in the weekly Tummy Rub Tuesday post!!!
A big thank you to all participants from all of us here at Katzenworld.
Not on WordPress but would like to follow us? We are on Bloglovin too! 🙂
Advertisements
Visit our Shop for top-quality cat toys and cat lover products!

We regularly write about all things relating to cats on our Blog Katzenworld!
My partner and I are owned by five cheeky cats that get up to all kinds of mischief that of course, you'll also be able to find out more about on our Blog
If you are interested in joining us by becoming a regular contributor/guest author do drop us a message @ info@katzenworld.co.uk .