Hi everyone,
Following on from the Survey run by IAMS the winners the Pet Oscars have been announced!
It's Reigning Cats & Dogs As IAMS Gives The Oscars A Pet Makeover
Lassie crowned nations all-time top dog of the movies
Cats voted the true villains of the big screen
Puss in Boots holds a special place in the nations heart
As for the winner of the three months food this is: Deborah, Please join us in congratulating her.
Full details of the survey below!
As Hollywood's elite gather to recognise the best of the big screen at the 88th Academy Awards on Sunday night, Pet food brand IAMS reveals the pawesome four legged stars loved by Brit's in celebration of this year's Oscars.
IAMS asked over 2,000 pet owners to vote for their all-time favourite pets of the big screen with some surprising winners revealed. Almost a third (30%) crowned Lassie as Top Dog of the movies, beating British animation studio, Aardman's beloved Gromit character to the top spot by over 10% of the votes. Lassie is also one of only four cats and dogs to have a star on the Hollywood Walk of Fame.
With over a quarter (26%) claiming Puss in Boots deserves to take the gong as Top Cat, and a further 29% voting the Pixar feline the Most Adorable, it's clear that the innocent eyed cutie, voiced by Antonia Banderas, has captured the heart of the nation.
The research found that cats cast as villains send shivers down our spine as the top ten list is dominated by feline felons (70% cats vs. 30% dogs). The evil Siamese cats from Lady in the Tramp take the gong with 16% of the votes, followed closely by Snowbell from Stuart Little (15%).
Celine Gustin, Senior Marketing Manager of IAMS UK comments: "The UK is a nation of pet lovers, so at IAMS, we felt the Oscars was the perfect opportunity to remind us the important place pets have in all aspects of our lives, even in art and cinema. It's delightful to see that classic stars, such as Lassie still come out on top for UK cat and dog owners as well as some of the more current characters, such as Puss in Boots. And as for cats making the best villains, it must be their mischievous personalities coming out but that's why we love them so much!
"At IAMS, we understand the relationship we have with our pets and know that owners want to give their pet the very best so we need to make sure every bowl counts and that we're providing them with a complete and balanced diet that gives them with all the nutrients they need to thrive."
IAMS know that it's important to make every bowl count as what pets eat isn't always what pets need so as well as offering your pet a 100% complete and balanced diet, IAMS cat and dog food is packed with the advance nutrition pets need for a strong immune system and a shiny coat. Plus it is free from added artificial flavours and colourings, for high quality nutrition only.
Top Cats:

Puss in Boots, Shrek

Garfield

Tom Cat, Tom & Jerry

Thomas O'Malley, The Aristocats

Top Cat, Hanna Barbera

Pink Panther

Cheshire Cat, Alice in Wonderland

Mr Tinkles, Cats & Dogs

Oliver, Oliver & Company

Mittens, Bolt
Most Paw-adorable:
Puss in Boots, Shrek

Marley, Marley and Me

Lassie

Simba, Lion King

Marie, The Aristocats

Beethoven

Toto, Wizard of Oz

Benji

The Comet Dog, Air Bud

Dinah, Alice in Wonderland
Best Baddies:
Siamese cats, Lady and the Tramp

Snowbell, Stuart Little

Cheshire Cat, Alice in Wonderland

Lucifer, Cinderella

Spike, Tom & Jerry

Kitty Galore, Cats & Dogs

Sylvester, Looney Tunes

Mr Bigglesworth, Austin Powers

Scud, Toy Story

Kyle, Despicable Me
Top Dogs:
Lassie

Gromit

Scooby Doo

Pongo, 101 Dalmatians

Tramp, Lady and the Tramp

Dug, Up

Pluto, Disney

Slinky, Top Story

Snowy, The Adventures of Tin Tin

Bolt
Advertisements
The full range of Necoichi raised bowls and accessory now available @ Katzenworld Shop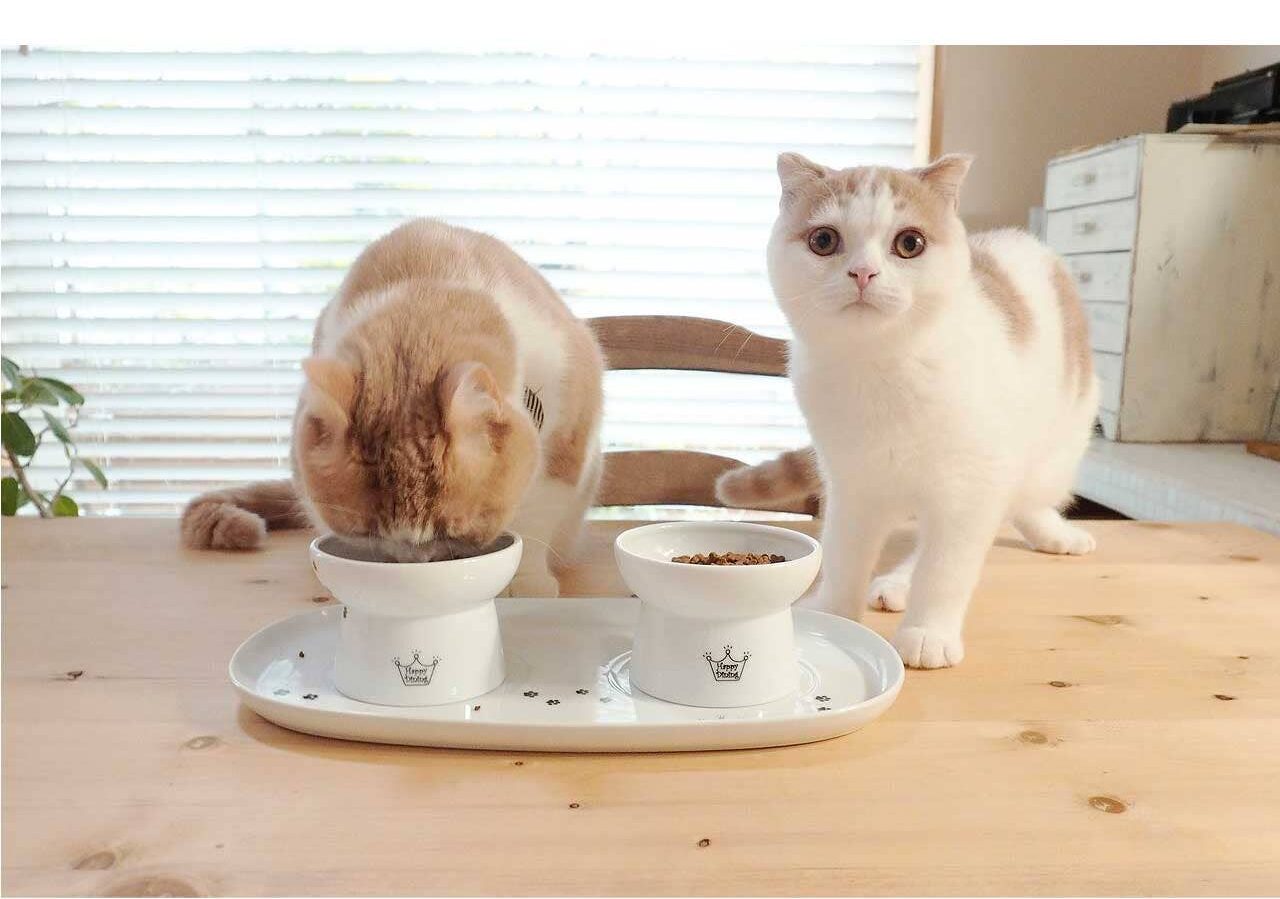 We regularly write about all things relating to cats on our Blog Katzenworld!
My partner and I are owned by five cheeky cats that get up to all kinds of mischief that of course, you'll also be able to find out more about on our Blog
If you are interested in joining us by becoming a regular contributor/guest author do drop us a message @ info@katzenworld.co.uk .