Hi everyone,
It's your favourite tuxedo cat here today! 😀 I have to tell you about this awesome little gadget that our humans got for us the other week! My sister went STRAIGHT in it of course…
Nubia: It came in a box (which I really wanted to get into!)
Nubia: But the big question was… WHAT was it??? I wasn't entirely sure at first but my humans quickly educated me! Mookie is a 2 in 1 massager and brush (I think I personally prefer the brush! Especially down my back. <3)
Nubia: Yes just there!!!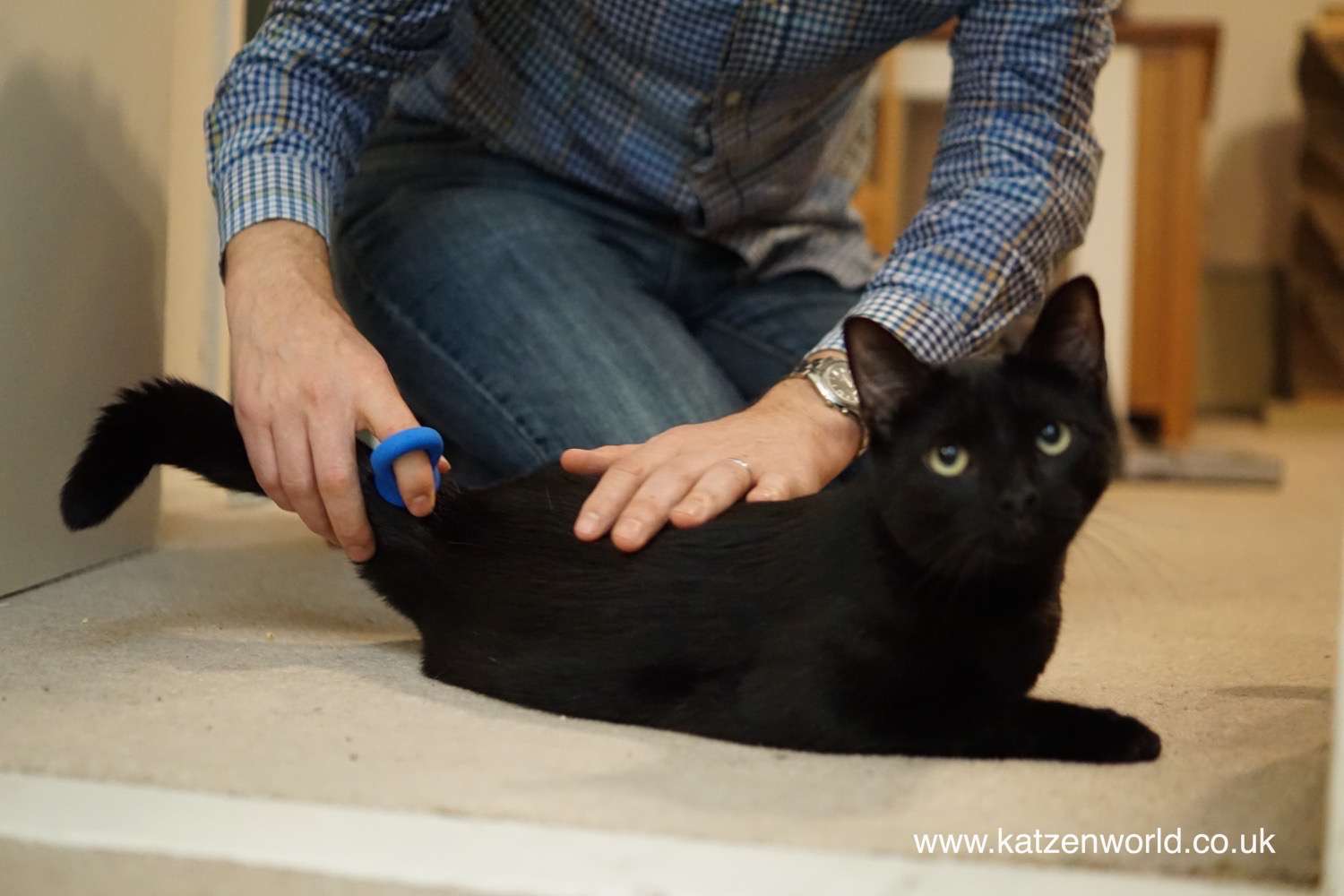 Nubia: And especially at the base of my tail. *purr*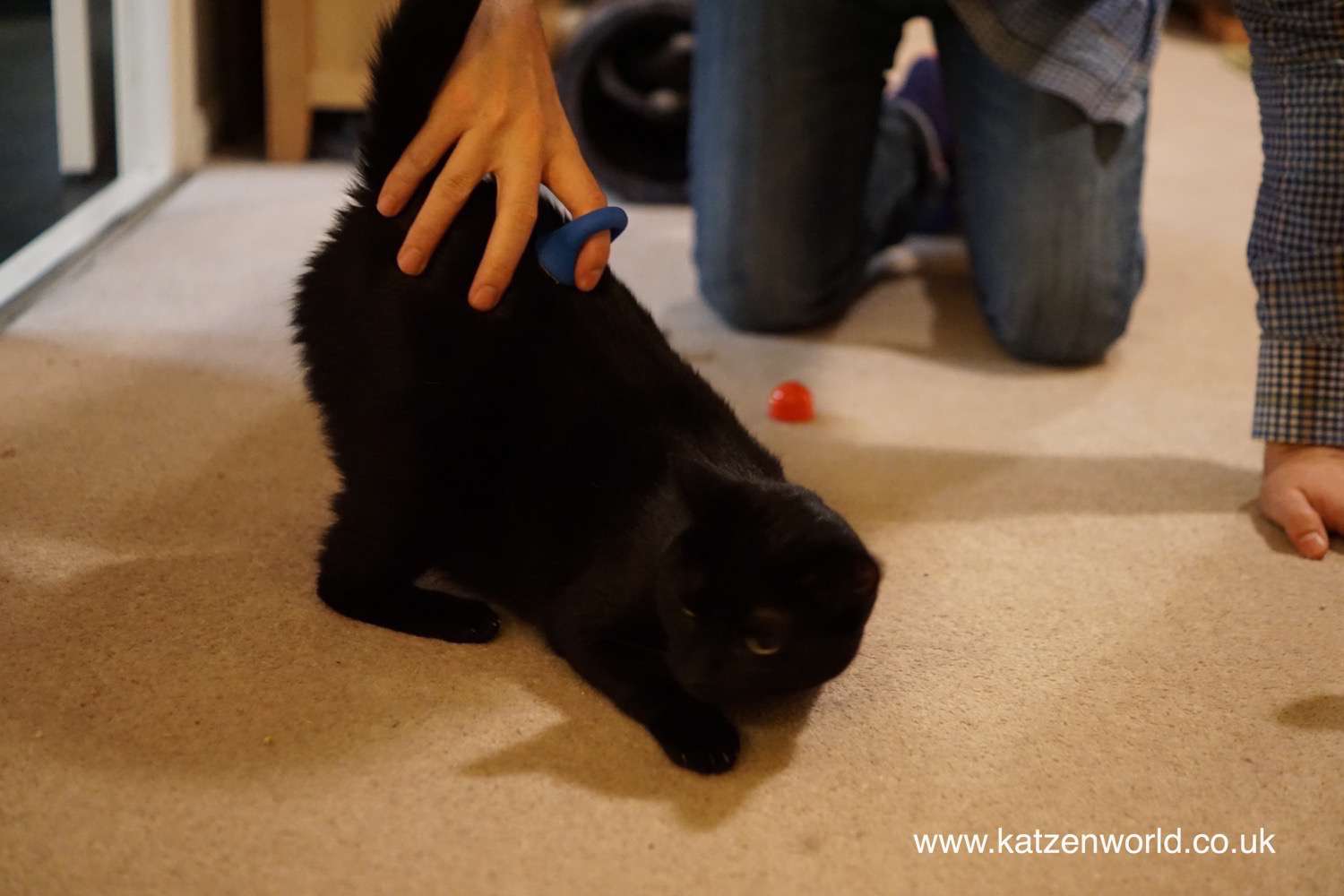 Nubia: Just purrfect!!! 😀
Nubia: Oliver! You have to try this!
Oliver: NO! I HATE being brushed!!!
Nubia: Come on just try it once…
Oliver: What with this thingy??
Nubia: It's awesome trust me!!!
Oliver: You sure it doesn't hurt??
Oliver: Sister! How did you get me into this!!!!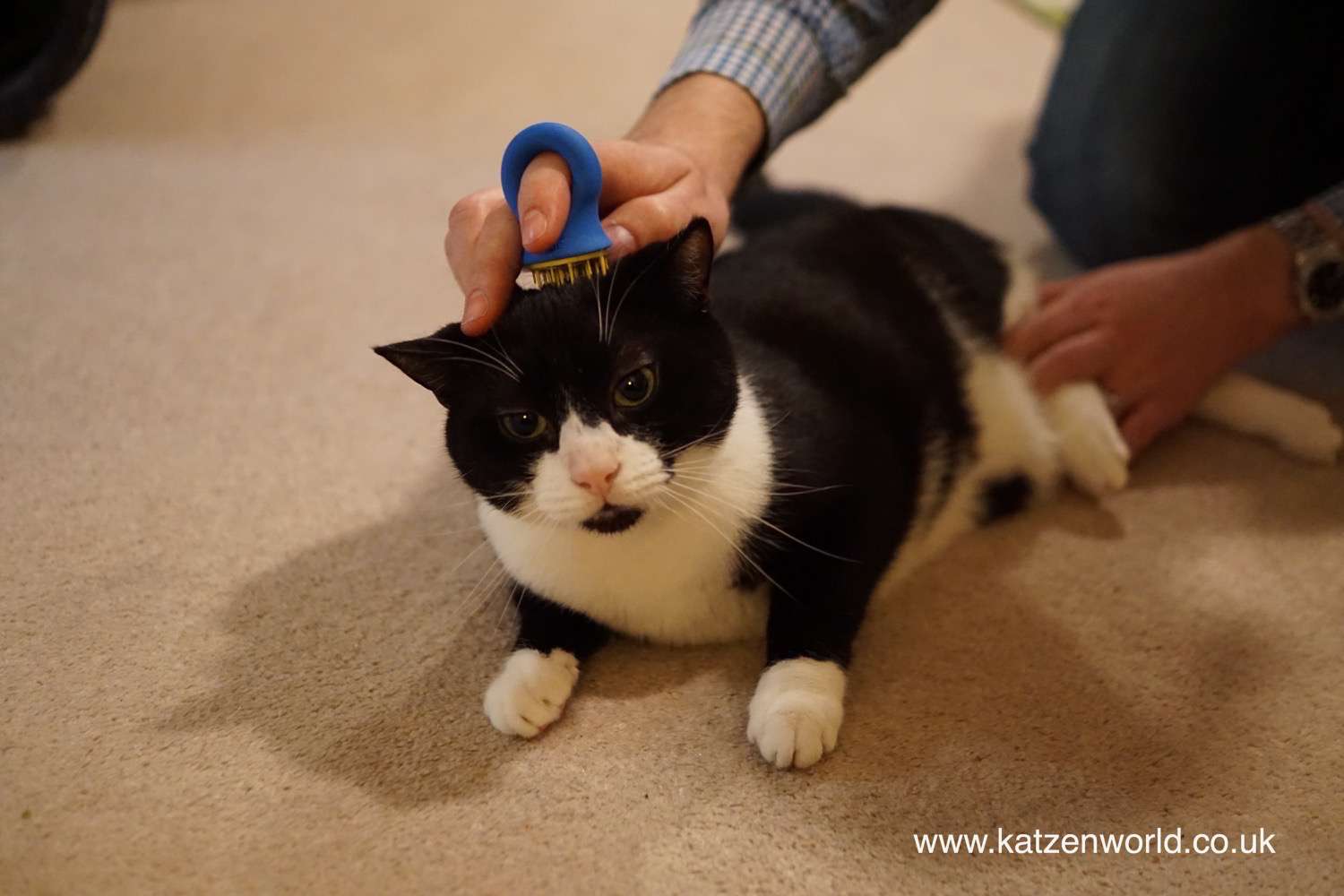 Oliver: *Grumbles* This is no fun… Or actually…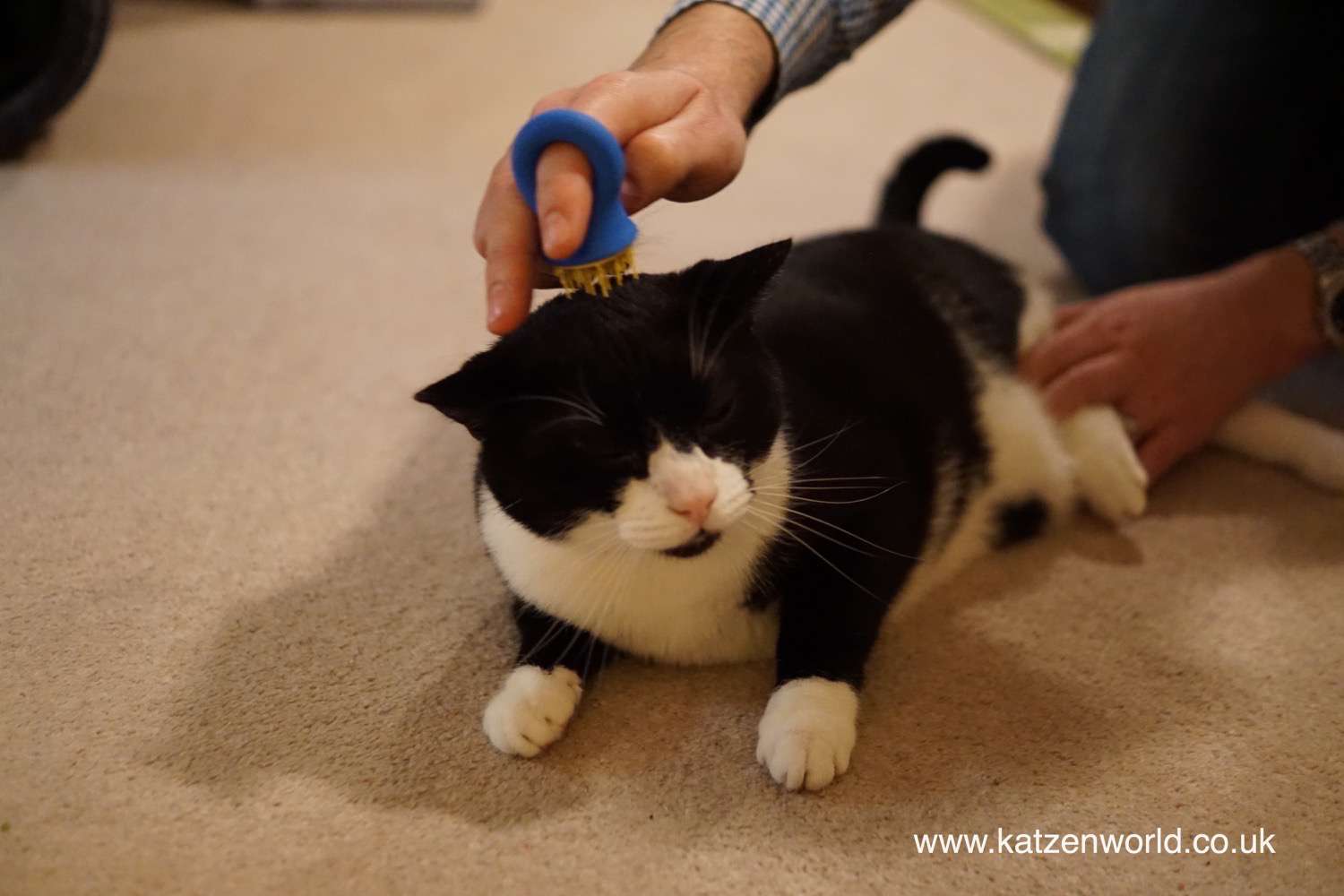 Oliver: …. OMG that spot has been itching for days… <3
Oliver: Down my spine please! 😀
Nubia: See I told you it's awesome!!!
Oliver: Fine fine… BUT I think it's time to pass over to the humans for some more details about the Mookie!
Review:
As you may have gathered from our two kitties already Mookie is a 2 in 1 massager and brush that helps you make the most of quality time with your pet – whether that be playing or relaxing together. It is made from soft rubber to make it easy to use, as Mookie is small it can easily be taken with you to use on the go rather than just at home
We were quite impressed with the little Mookie I have to say! Oliver is not usually one that enjoys being brushed so of course he was a bit skeptical at first BUT after a while even Mr Oli started to enjoy being brushed with the Mookie. As the brush is small and delicate it is especially good for the spots on the head or behind the ear and of course not to forget the base of the tail!
Depending on what your pet enjoys more you can use it with the cap on as a massager, or cap off as a brush. If you are using it as a massager use circular movements to gently rub over your pet. We primarily used it as a brush as Nubia would go almost instantaneously into "super-purr" mode with it!
Overall verdict:
If you are looking for some quality bonding activities with your pet (pending enjoying brushing / massaging!) this is perfect for you! We found that Nubia seeks out the Mookie now and pushes it around until we rub it down her spine to the base of her tail, while purring the whole time. And even if your cat doesn't like being brushed this may help to get them used to it! For long hair cats this may also help with removing tangled areas more gently than with a traditional brush.
Mookie is available in various colours directly from their own website for £10 excluding postage.
You can also find them on Facebook and Twitter.
About Mookie:
Our story starts in a tangle of goose grass. Doddy, a little Westie Terrier, spent a sunny Sunday diving in and out of hedgerows and thickets of grass. He was one happy chap!

Once he got home though, his owner, Patricia, found that he had brought most of the hedgerow back with him, but traditional dog brushes were too coarse and rough to remove the knots of tricky goose grass that had got stuck in his fur from all that playtime.

Doddy also hated being brushed, and Patricia needed something that could fit in her hand to gently remove any little tangles. And with that, the idea for the Mookie was born!

What Patricia didn't realise though, was that the thing Mookieactually did best was giveDoddya bit of much needed fuss. So what started off as something practical, pretty soon turned into something really special. Doddywas jumping on the sofa for a massage before bed and a scratch on his belly when he wanted to play. Patricia had unwittingly created the best excuse for some family bonding time, all the time!

To top it off, thanks to fantastic factories and manufacturers, Mookie has been designed and made in Britain. We're always happy to hear from you. If you'd like to get in touch, please email patricia@mookiepet.com
We hope you enjoyed this post and don't forget to sign-up to our Newsletter.
Thanks,
Marc
Advertisements
Click to visit our Shop for the hassle-free Zen Clippers!
We regularly write about all things relating to cats on our Blog Katzenworld!
My partner and I are owned by five cheeky cats that get up to all kinds of mischief that of course, you'll also be able to find out more about on our Blog
If you are interested in joining us by becoming a regular contributor/guest author do drop us a message @ info@katzenworld.co.uk .