Hi everyone,
As you can probably tell from the feature image my brother has been a "Vielfrass" again and went straight in on the crunchies…
Anyhow before we get to that stage. This is what happened. 😀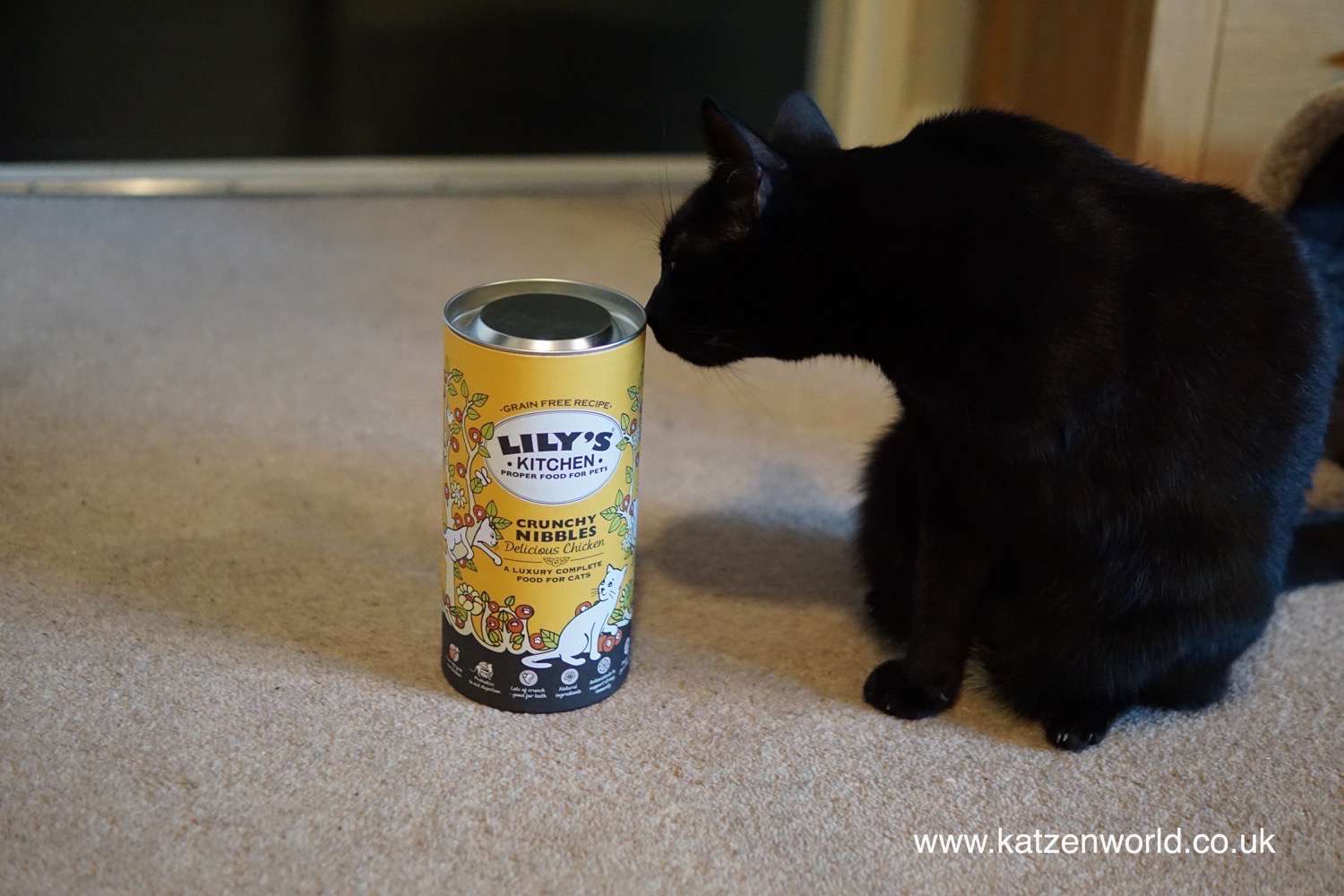 Nubia: Our Amazon delivery arrived! And look what we got! Lily's Kitchen Crunchy Nibbles.
Nubia: Will you open it for me? Please <3
Nubia: Why is it that you brother always have to push in when I am there first. 🙁
Oliver: Just making sure it's not poisoned! 😮
Nubia: Yeah right…
Oliver: *Crunch Crunch* These are good.
Oliver: Absolutely delicious!!!!
Nubia: Is it my turn yet….
Oliver: Almost! Just give me a moment…
Oliver: Ah there are a few more stuck in my teeth!
Oliver: Ok last stretch and you can go!
Nubia: At last… *crunch crunch*
We would highly recommend these for your own cats! This is what the human said to say about them:
Ingredients:
100% Complete, grain free Dry food for Cats

Contains 45% FRESH Chicken Meat

Perfect accompaniment to our Wet food range

Only made with natural, yummy ingredients- no nasties!

Contains a delicious host of Botanical Herbs and Vegetables
Overall verdict:
These crunchies went down very well with our two little ones (As you can probably tell from the photos!) They crunched them up almost immediately and of course the good thing is that these are completely grain free!
If you'd like to get your own you can find them on Amazon UK for £4. Not in the UK? No worries you can also find their range on Amazon US and Amazon DE!
That's it for now and don't forget to sign-up for our Newsletter here.
Signed by,
His Meowjesty King Oliver the Maker of Mischief
&
Her Meowjesty Queen Nubia the Destroyer of Peace
Advertisements
The full range of Necoichi raised bowls and accessory now available @ Katzenworld Shop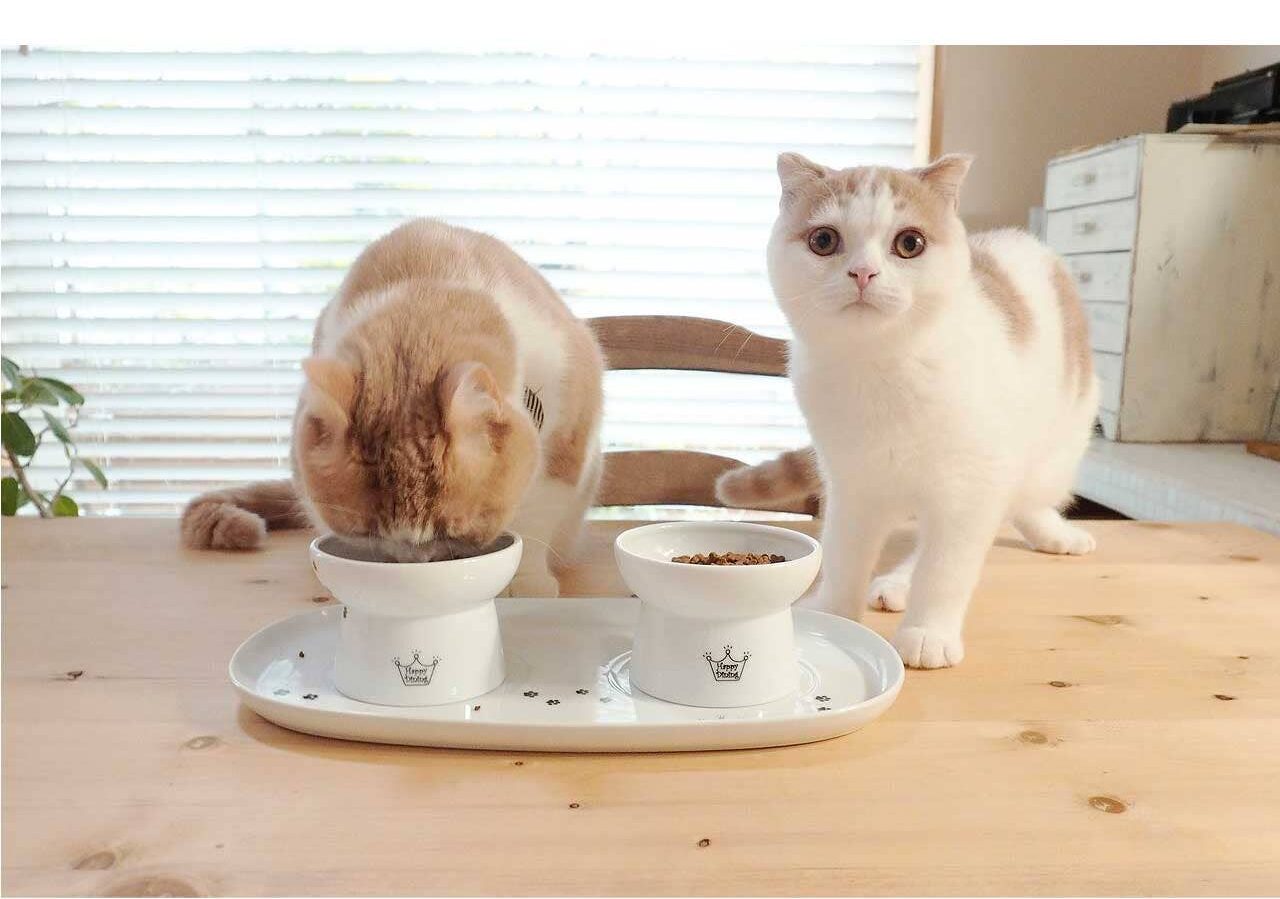 We regularly write about all things relating to cats on our Blog Katzenworld!
My partner and I are owned by five cheeky cats that get up to all kinds of mischief that of course, you'll also be able to find out more about on our Blog
If you are interested in joining us by becoming a regular contributor/guest author do drop us a message @ info@katzenworld.co.uk .