Hello again my friends,
I have a new product that is just Pawsome that I want to share with you by P.L.A.Y. It means Pet Lifestyle And You. The cat product is a plush tunnel, but they have something for dogs and cats.
It comes like this, but don't worry it's a collapsible tunnel with a toggle to hold together. It also has a plush interior, whimsical peep hole for spying on humans and interactive mouse that hangs from it that has a hidden pouch of catnip. purr….
What surprised me of this beautiful tunnel was that in the lining of the plush interior is a crinkle paper that makes this pawsome sound when you play in it. Purr….
Mom took my tunnel outside on the sidewalk to play too for some extra fun.
But I guarded it with my life so no one will steal it from me..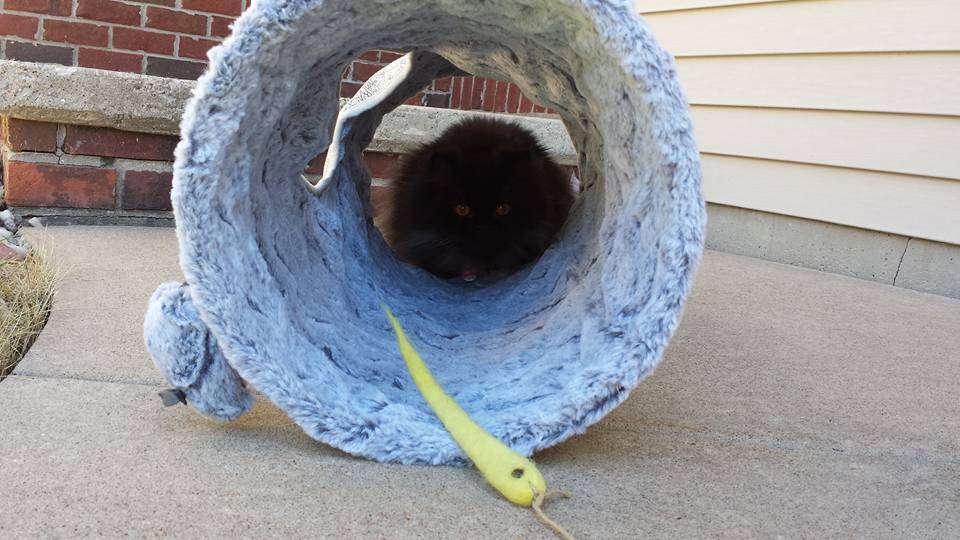 I'll show you how I ran through the tunnel..
Ready,,
On your mark,,,
get set,,,
Go……..
Yippee……..
Here's the mouse that I told you about with the catnip pouch in it that you can't see.. Purr…Purr…As you can tell it's one of my favorite things besides how soft it is….Purr..
If you like playing Peek a boo then there is a peek hole for you to watch your humans when you are inside of the tunnel or getting ready for a sneak attack on your favorite toy..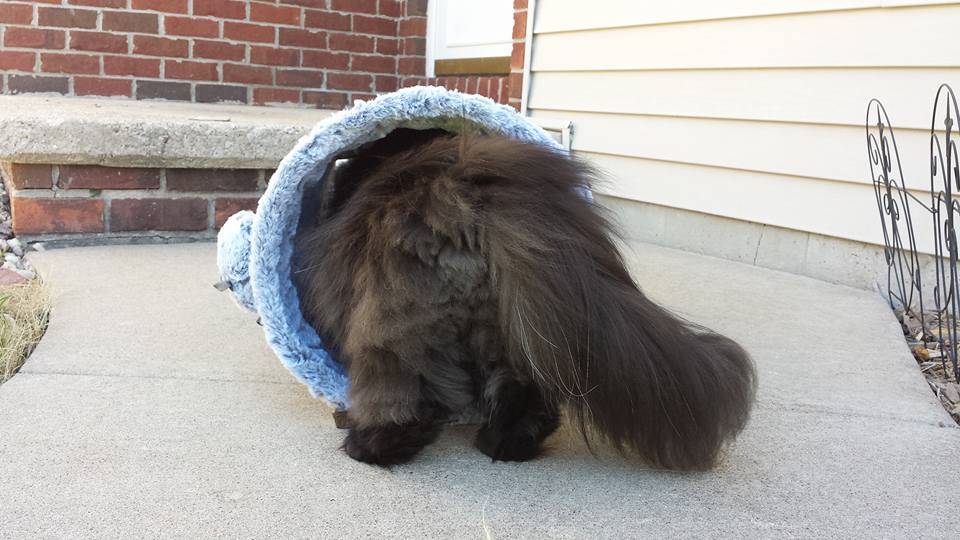 Oops!! You weren't suppose to see this picture… But I can say I'm having so much fun I didn't even know mom took this one… Ha, Ha!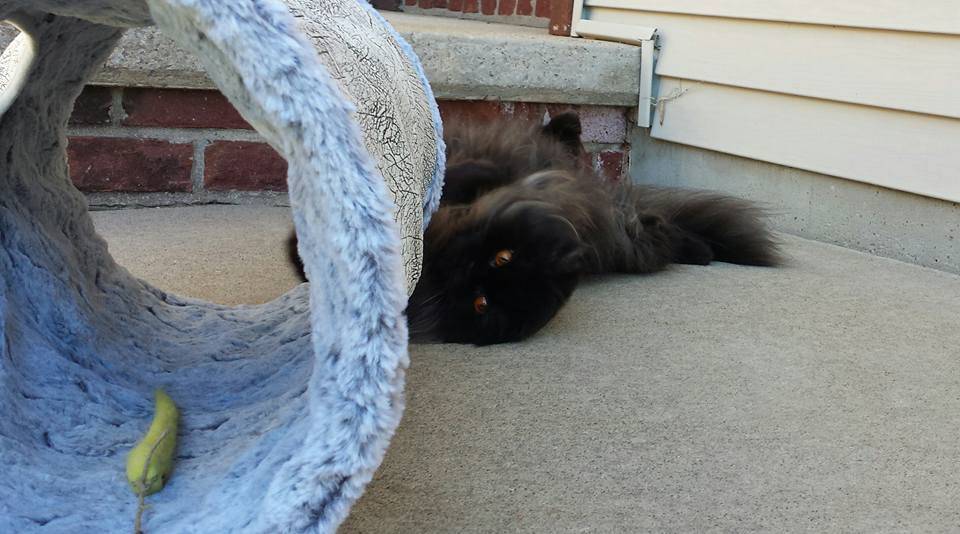 Now that I showed you the tunnel and all the great features, What do you think? I know I sure love the tunnel and I bet you will too..
Here is the link you can click on to find it at but they also have dog products too. The tunnel is in the cat collections.
Website : http://www.petplay.com/about-us/
Facebook : https://www.facebook.com/PetLifestyleAndYou
Twitter : https://twitter.com/petplaysf
Pinterest : https://www.pinterest.com/petplay/
Youtube : https://www.youtube.com/user/PetPlaySF1
See you here again soon and don't forget to visit my own page and our Katzenworld Page on Facebook! 😀
Love,
Angel
Advertisements
Visit our Shop for top-quality cat toys and cat lover products!
Angel has a big personality with a big heart. She was born September 24, 2013 in Chicago. She is very smart and learns anything by showing her once. She has won 12 photos contest and also has done advertising for pet tags for A Pets Life. She will play with any toy and would make a great product tester for toys.