Hi everyone,
I came across this brilliant post on a fellow bloggers website and just had to share it with all of you! 😀 howtofangirl took the time of putting together this hilarious line-up of a Game of Throne Cat cast!
As a GoT fan I just had to post about this brilliant work. 🙂
Daenerys Targaryen
Anya Stark
Jon Snow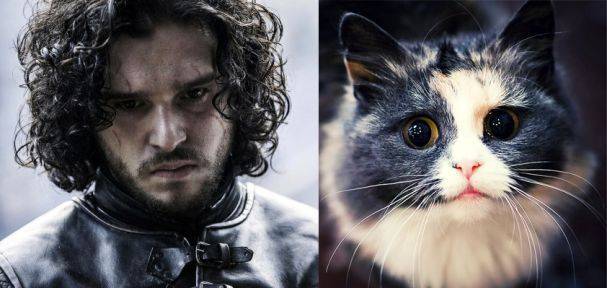 Theon Greyjoy 
Margaery Tyrell 
Sansa Stark 
Tommen Baratheon 
Tyrion Lannister 
Stannis Baratheon 
High Sparrow 
Cersei Lannister 
Jamie Lannister 
Jorah Mormont 
Roose Bolton
Bran Stark 
Melisandre 
Brienne of Tarth 
Varys
Bronn
Mance Rayder 
Grey Worm 
Hodor 
Littlefinger 
And, last but not least, One of Dany's Dragons 
We hope you enjoyed this post as much as we did and don't forget to tell us your favourite haha.
Not subscribed to our Newsletter yet? Click here!
Thanks,
Marc
Advertisements
Click to visit our Shop for the hassle-free Zen Clippers!
We regularly write about all things relating to cats on our Blog Katzenworld!
My partner and I are owned by five cheeky cats that get up to all kinds of mischief that of course, you'll also be able to find out more about on our Blog
If you are interested in joining us by becoming a regular contributor/guest author do drop us a message @ info@katzenworld.co.uk .